If you're in business the last thing you want is to be yet-another-business that nobody has ever heard of. We have come up with 10 different ways on how your business can stand out from the competition. These are from talking to people who run 7-figure companies, and things that I have personally been doing to get my own business to the scale that it's at today. Make sure you read all ten and start implementing things that you have learned straight away, as your competition could be just one day ahead of you.
1) Deliver an incredible service
Countless businesses say that their service is what makes them different. But just saying it isn't enough – especially in such a massive market of competition. You have to not only deliver the awesome service but you have to make it even better than anyone else out there, otherwise, you're just another tiny fish in that big ocean.
A great example of this is if a customer has bought something from your site and they wish to return it. You must be understanding, even if they have sent you a very vague reason to why they are returning it. I've had plenty of experiences with this in own business. We had a customer on our ASOS Marketplace store who left us negative feedback and saying all sorts of incorrect things about our business and the service we provided.
This customer never messaged us beforehand and just left this feedback out the blue. In the early days of running your own business, you really have to turn off your emotions and put on your professional head. I emailed the customer explaining that we were really sorry that she wasn't happy with the product they had received and I asked very politely if she could reconsider her feedback.
Within the hour she had emailed back explaining how stressed she was when leaving the feedback and that she actually then wanted to cancel the return and the conversation ended with her changing her feedback into one of the best positive we have ever received. I have really learned the hard way that if you fight fire with petrol there is no way of putting it out.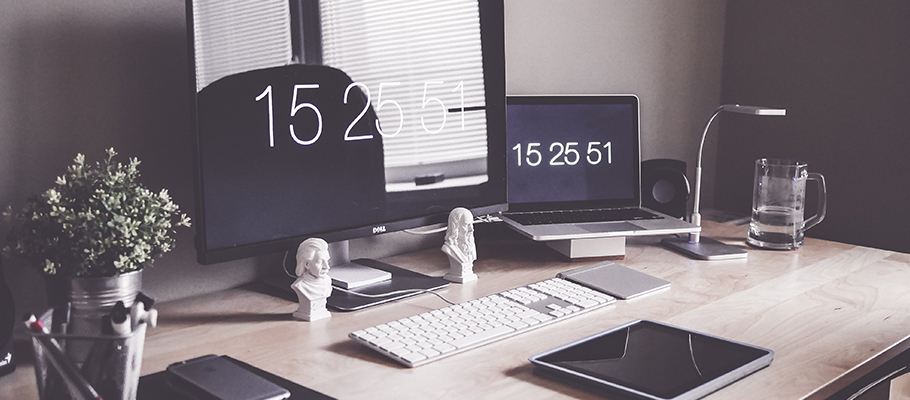 2) Create a need where one doesn't yet exist
Most businesses in the world did not start with a completely original idea; they simply improved an existing one. But you need to know if you are actually improving something, and not just trying to be them. I'd say that's where a lot of businesses go wrong. Now don't get me wrong, there is nothing wrong with wanting to be the biggest business in your market, but the truth is, will you ever get there if they are already 10 years ahead of you?
If you can offer something which your main competition isn't offering (even as basic as free shipping) then that's a win. It one hundred percent doesn't have to be something new and crazy that the big companies just happened to have forgotten about. Usually, the big guns know what they're doing and if they aren't doing something, then there is usually a reason for it. You need to think outside the box and think from a customer's mind set and find out what will make them transfer their loyalty from your competition to you.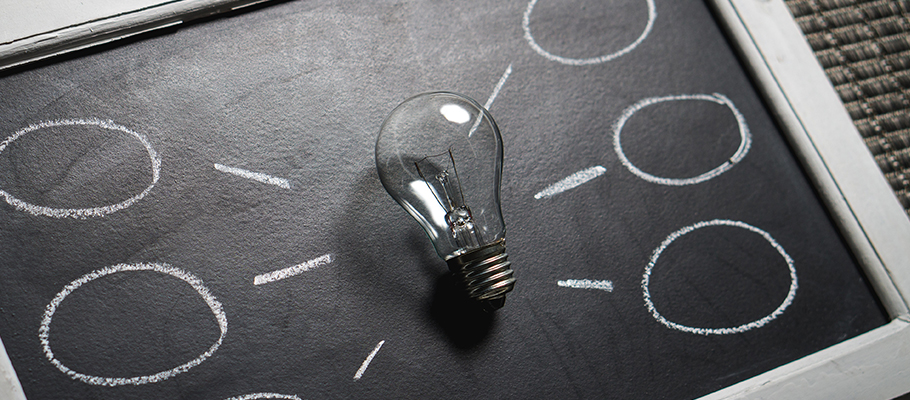 3) Be old school
I know this sounds a bit out of the ordinary but the basic parts of running a business can easily get forgotten about, or more commonly drift away when your business gets bigger. So what is an example of being old school? Things like emailing a customer back in good time, with a personal touch to it. No robots and quite simply just being treated as you would like to be treated.
When running an online business, all your customer has is that text from an email or an FAQ page in front of them. No charming smile or personality to make them feel comfortable. That's why adding little things at the start of an email can completely change the mind of the receiver. Little things like instead of a "thanks for your email" type of reply, something more like "Hi there, thanks for getting in touch with us today. I will do my best to solve this issue for you."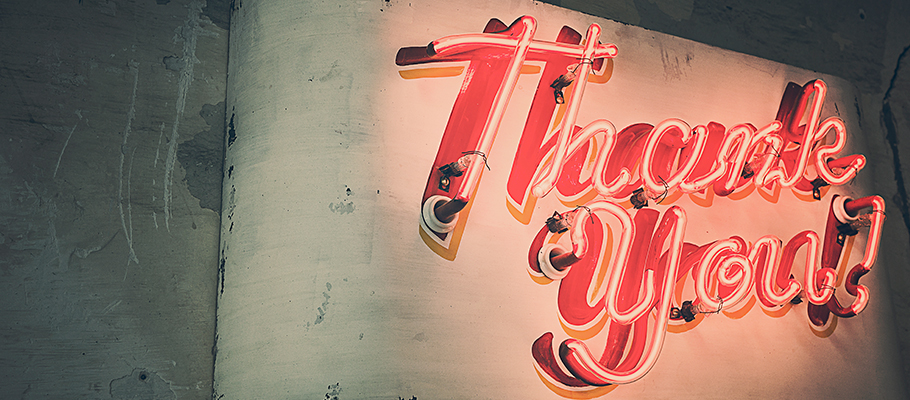 4) Do things differently to your competition
One of the best and most obvious ways to stand out from your completion is to just be different. In any way at all. It can be as simple as your price point, how you promote your business, how you photograph your stock etc. If you can make a major difference like massively undercut them or you have products that they don't have then it is so important that you focus on those things as they are what makes you stand out from the crowd.
You need to research your competition inside out. You need to know everything about them. If they are an LTD company, then you can look at their annual accounts on companycheck.co.uk and find out most things about their business.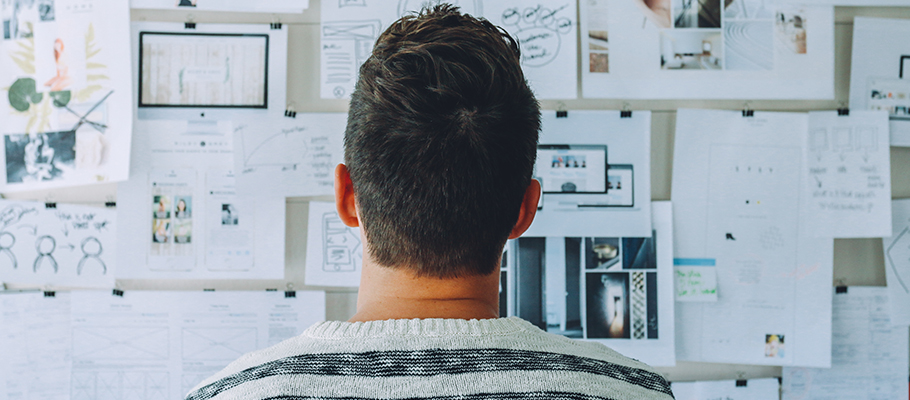 5) Become a sociable business
OK, so this is probably one of the most important things. It's something that your competition should be doing and something that you need to start doing right away. Although you really need to do things differently to your competition. If you're in the clothing industry and your competition is posting images of their products on professional-looking models, then you need to do start laying your clothing out flat on the same coloured background and make sure to keep everything consistent. Now don't get me wrong you don't want to never do anything that your competition is doing but you don't want to look like you're the copier.
The next thing that you want to keep in mind when trying to become a more sociable business is to make sure you're updating CONSISTENTLY! Not constantly! Even if you only want to post every three days then just make sure you do it EVERY three days. (I'd totally recommend uploading daily if you can though) A lot of businesses find it really hard to find content. I know as I'm one of those people. I have a business with nearly 100 thousand Instagram followers and the demand to post new content is sometimes daunting and scary.
But you have to remember that you're in control and as long as you're posting something relevant to your business then you should be all good. One way I like to look at it is to really think in the customer's mind set. Think to yourself what would I want to see from this page? It's very much like a business in general. If you love what you're doing, then there's more than likely going to be more people out there on your wave length.
Oh and one last thing – Make sure you keep them hashtags going. Don't fall into the trap of trying out different ones. Do your research and find the most relevant hash tags to your business and stick to them.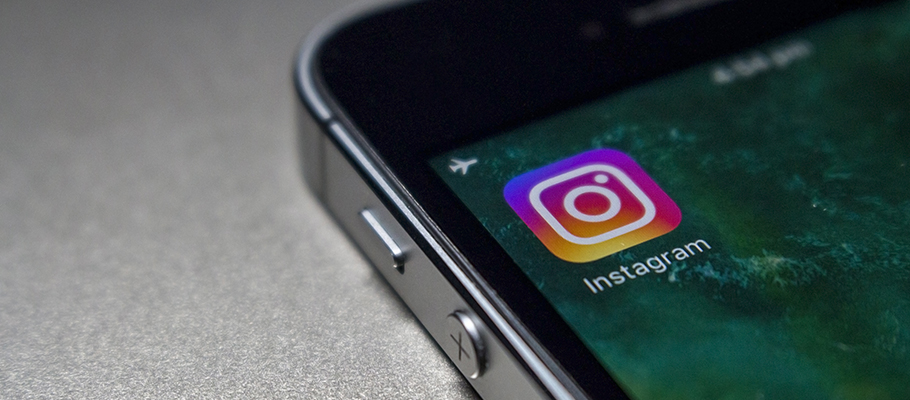 6) Treat your customers as fans
Every entrepreneur wants to build a company that customers are obsessed with. Think of all those people camping overnight for the latest Apple release. You want people to love your brand like that too, right!? I know I do. I'm always looking for ways to make our customers happy. So happy in fact, that when a competitor comes out with a better deal, the customer isn't even tempted in the slightest. Sounds like heaven right? I can tell you now, that if you really focus on getting fans and not just customers then you will get this too.
A lot of businesses think that they don't have time to go that extra mile. Usually, these are the businesses that just have customers who will leave them for the next deal from a competitor. Like I said before when you have a fan they would rather stick with your business that they trust and love. It doesn't take that much time nor does it have to cost that much to show that you care for your customers.
It can be something as simple as writing a small thank you note to the customer to put in the packaging or something as simple as going that extra mile when trying to help them decide which product they should buy. Very small and simple things like that can make such a big impact on how a customer feels about your business, and if you keep playing your cards right, they will turn into a fan of your business.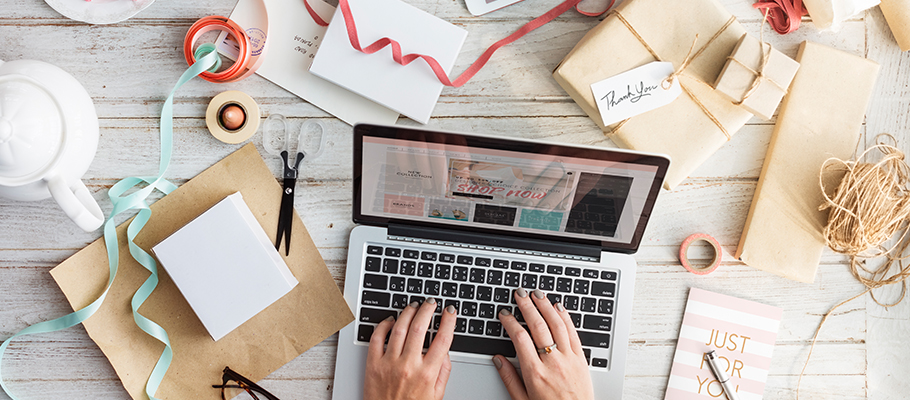 7) Create a better experience
I think it's safe to say that if you're going into business/already in business then you'll already know everything about your competition? If not, then you need to stop everything and research them in every way possible. (Literally right now) If you are at the stage of wanting to stand out from your competition then you need to know their weak points. This is where you have to come in and create a much better experience for your future customers who will transfer to your business if you do things the correct way.
Unfortunately, I can't tell you what you need to do as every single business and market is different. But there are two very basic rules that you need to follow to find out what it is that you need to change to make a better experience.
The first thing is to research your competition, go on their site and place a dummy order, see what the whole process is like. This next bit I know you won't want to do but it's really important that you buy something! You need to see everything that they do. How fast the item comes, how it arrives, what's in the package etc. It's really important as I think putting an item in your basket and not going ahead with the order is only 50% of the research.
You can learn so much from your competition when you are literally doing what your customers are going to be doing. If you find that the delivery takes a bit longer than expected and there is no tracking number included then that's something that is going to create a better experience for your future customers.
Secondly, make sure that you have something that your competition doesn't have. If your website isn't as mobile friendly as your competition, then that's something that you need focus on fixing straight away. Don't just make it the same standard too, you need to make it better. Another example is if your competition has free UK shipping on all orders over £100. Then you need to trial free UK shipping on orders over £75.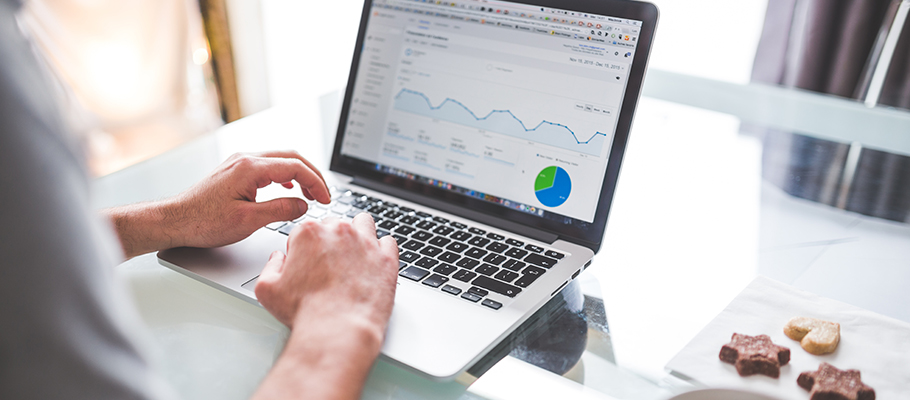 8) Break the rules
Oh look here comes the crazy advice. Do you want your business to truly be unique and stand out from the crowd? Well, you need to do the opposite of what everyone else does. Do you think some of the biggest businesses in the world got to where they are by sticking to the rules?
Take Richard Branson for the perfect example. I think this has to be the best stunt ever. "I was woken up at 5:30 am one morning to be told that the BA-sponsored London Eyehad a technical problem – they couldn't erect it. They had the world's press waiting to see it going up and I knew we had a duty to give them something to look at. We had an airship company just outside London so we scrambled a blimp and the end result was an airship flying over the wheel bearing the slogan BA Can't Get It Up!!"
Now I'm not saying that you have to do something as crazy as that in your business, but it's such a great example of how what other people think is such a ridiculous thing to do, turned out to be one of the most talked about events in business history. So, in summary, you have to challenge yourself and rewrite the rules of doing business in your industry. Just be sure that you're not detracting from the value of your products and services, otherwise, it will come off as "gimmicky".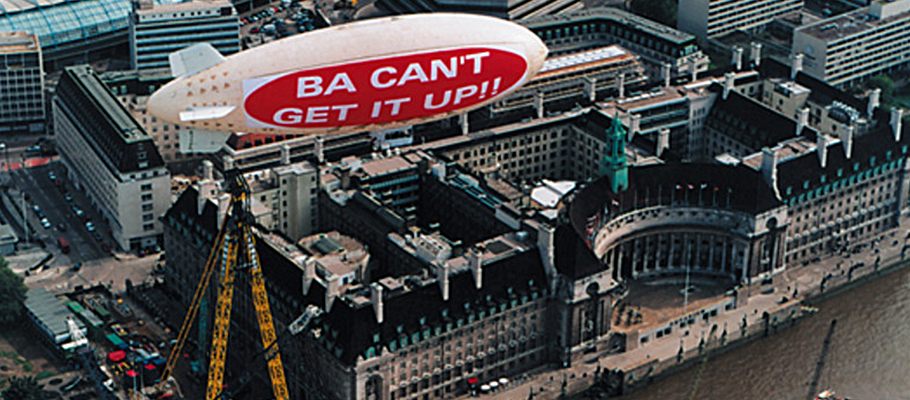 9) Be consistent
This one is, in my opinion, the most important. It covers every aspect of your business. From social media, uploading new products, customer service to branding. This is such a huge topic that I will write a full post about this in the near future.
In short, people like predictability. Whether it's watching the same TV show every night to buying the same coffee brand. By making things predictable for your customers, you'll find that they will keep returning to your store as they know what to expect from your business. Again you have to get into the mind of your customer and think about what would make them lose interest or keep coming back for more.
So let's say one week you released a new product and stated that every Wednesday you're doing a new product release. You do it for 6 weeks, the same time every Wednesday night and then you miss a week. What if every single week there was a customer who came and visited your page to find a new product and for the last 6 weeks none of the products was of interest to them.
What if on the 7th week you had something that the customer had been waiting so long for that they would buy it in within minutes? Oh wait you haven't released anything; the customer is on your page at the exact same time as every week that you posted a new product. What will more than more likely happen when that customer doesn't see anything at all?
They will lose interest and look at your competitors. It's so easy to lose interest these days due to everything being in one place (Google) that it really is tough out there. If you have committed to doing something, then you HAVE to carry on and keep it consistent at all times.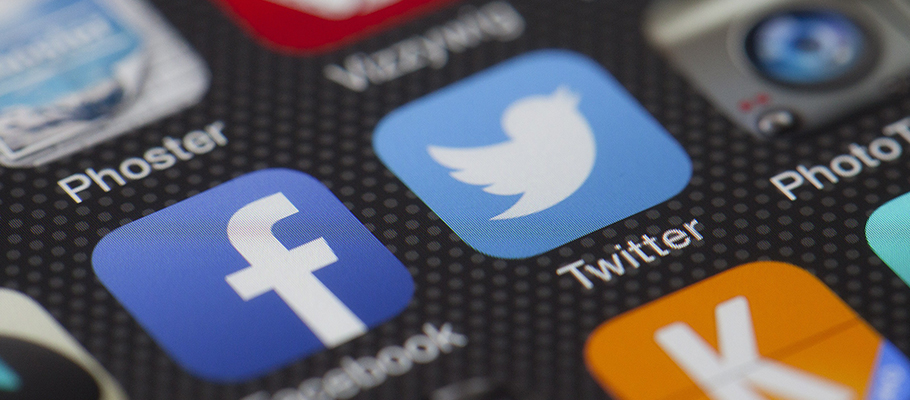 10) Develop a unique value proposition
Unfortunately, it's really not enough just to stand out for the sake of standing out. You could be standing out like a sore thumb if you don't get this last bit right. Your customers need to feel like they're getting some kind of value from your business that makes you different from the rest of your industry. This means making your products/services better, having better prices, or simply offering more bang for your buck. Remember that people love freebies. Value is everything when it comes to standing out from the competition.
A great way to trial this is by giving the customer something that you know they will love as an extra. Unfortunately, just giving them the product they bought will not make them think of you as an extra value business.
It can be as simple as putting in some Haribo sweets with every order, followed by a personal hand written message saying 'Thanks for your order'. We would recommend getting custom branded items made up with your logo on them. Stickers, T-Shirts and even mugs. Anything that not only makes the customer remember you but they will also appreciate the fact that they got it for free.
Don't be put off by thinking the only way to develop a unique value proposition is by having to go and buy all these freebies because it's totally not. The freebies just work the best in most cases. So what do you do if you don't want to add anything to their order?
How about something along the lines of a personalized email from you saying thank you for your order (NO ROBOTS). Or how about supplying them with all the shipping info that they need. The tracking number, the shipping company you used and the link to where they can track the item. These are things that are super easy to do and are all things that you should be doing anyway to maximize return custom.
One last example is if you are selling something that everyone else is selling such as phone charger for the iPhone 7. Search that online and you will find thousands and thousands of results, what makes the popular ones stand out? Usually the price and image quality right? Well, yeah. So how do you get ahead of them if your images are the best they can be and the price is at the absolute lowest it can be?
Trust. You wouldn't search for an iPhone 7 charger on eBay and click to page 100 and buy off a seller with low feedback at the exact same price as the company who is on the first page of the results with over a million positive feedbacks. Now you would take the risk if you got a free in car charger and free shipping, wouldn't you?
Remember though that people don't have time anymore for low-cost items. What if they already have an in car charger or don't mind paying £1 delivery off a Top Rated seller. Sometimes you need to know when you need to take a back step and really think about ways that you can get to the 1st page of the results too.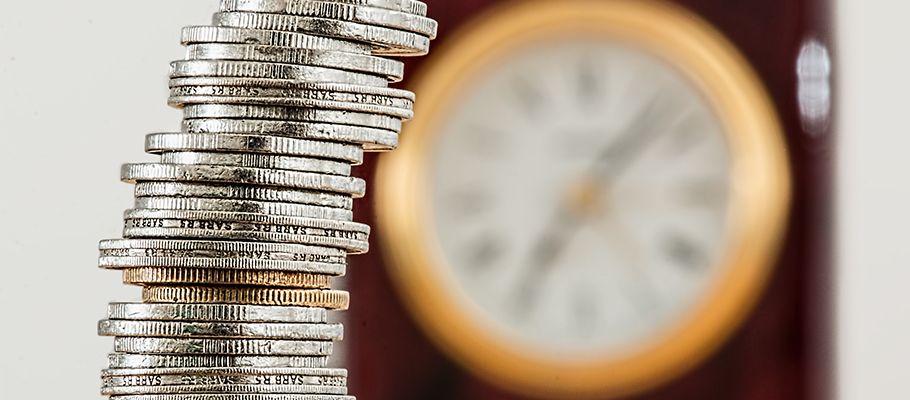 ---
If you'd like to learn more about setting up your own online shop, read on for more insights into running your own online business here.