If you've been looking for an opportunity to take your business online and into the world of ecommerce, now is the time. The UK government is now offering up to 50% of digital technologies such as EKM to eligible businesses through the Help to Grow: Digital scheme.
Ecommerce has been on a steady upward trajectory for many years, making up 25-30% of all UK retail sales in 2022.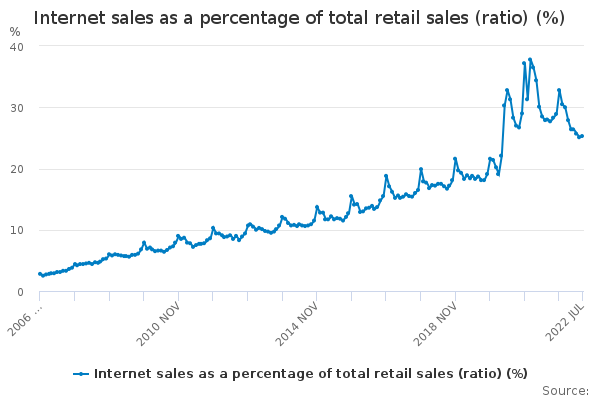 As this number continues to grow, it becomes increasingly important for retailers to stay competitive by going online.
Here are just a few of the advantages of taking your existing business online into the world of ecommerce: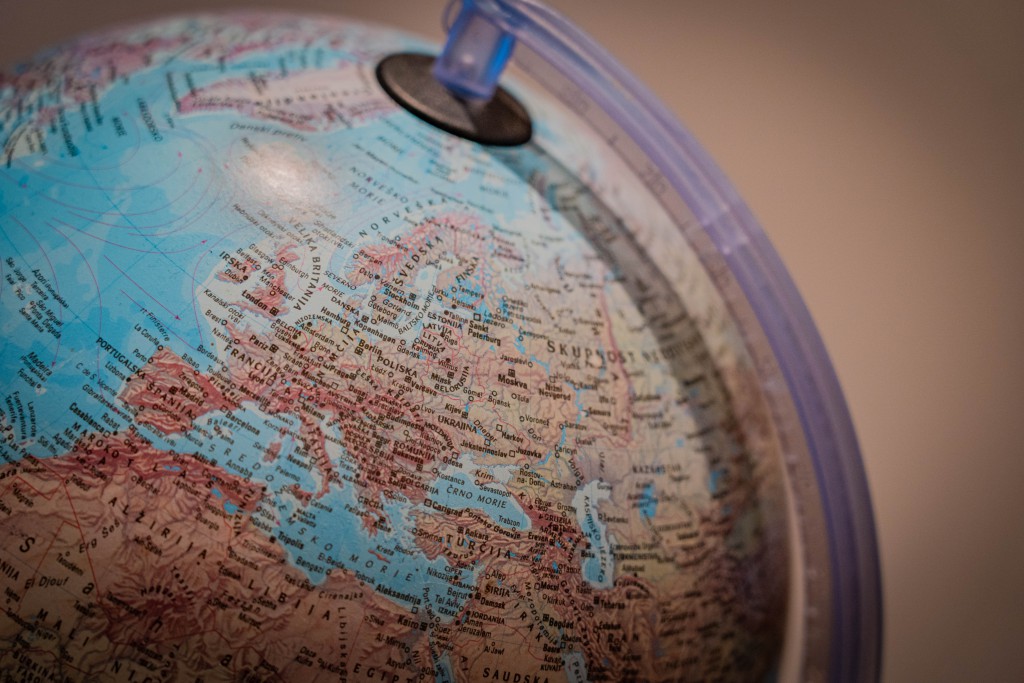 Ecommerce Advantage #1: Expand your reach
Your physical storefront is limited in terms of the scope of potential visitors. The biggest advantage of taking your business online is that you can reach a wide range of customers from all over the world.
To grow your business, you need to focus on reaching people outside your region. Selling online offers this opportunity, allowing anyone with your website address to learn more about your business and purchase your products.
To maximise this reach, you'll want to take advantage of search engine results. If you are not familiar with SEO (search engine optimisation), you can learn more about SEO basics for ecommerce here.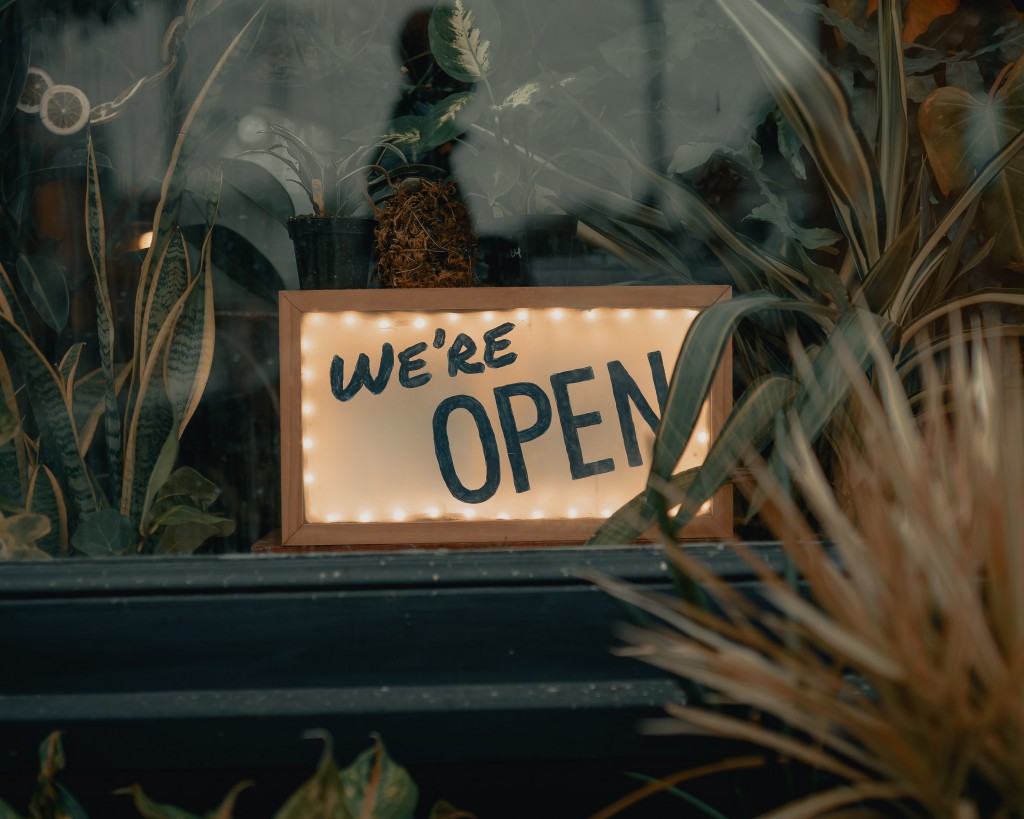 Ecommerce Advantage #2: Your shopfront is open 24/7
The average high street shop is open only 57.5 hours out of 168 hours a week.
Online shops, on the other hand, are open 24/7. By allowing your customers to shop online at whatever time the urge strikes, you're instantly increasing your availability by almost 200%.
The peak time for online shopping is 8-9 pm, far past when your average high street shop is still operating. While your potential customers are relaxing at home, they can easily purchase your products online. However, if you aren't online, those same potential customers will be browsing and ultimately purchasing from your competitors.
Ecommerce Advantage #3: Ease of targeting/retargeting
In a traditional retail environment, it can be difficult to track the customer journey beyond the moments they spend physically in your shop.
However, with online shopping, you're easily able to record information about your customers during the checkout process, like email addresses to use for marketing campaigns (with their permission of course) and the customer's geographic location, which can be used to inform future marketing decisions.
You can use tools like the Facebook Pixel to keep track of consumer behaviours. The Pixel links with a visitor's Facebook account and collects things like what products they viewed, pages they looked at, things they had in their basket but didn't buy, and even how much time they actually spent on your shop.
All of this information can be used to inform marketing decisions and ensure that you are reaching your target audience in the most effective way possible.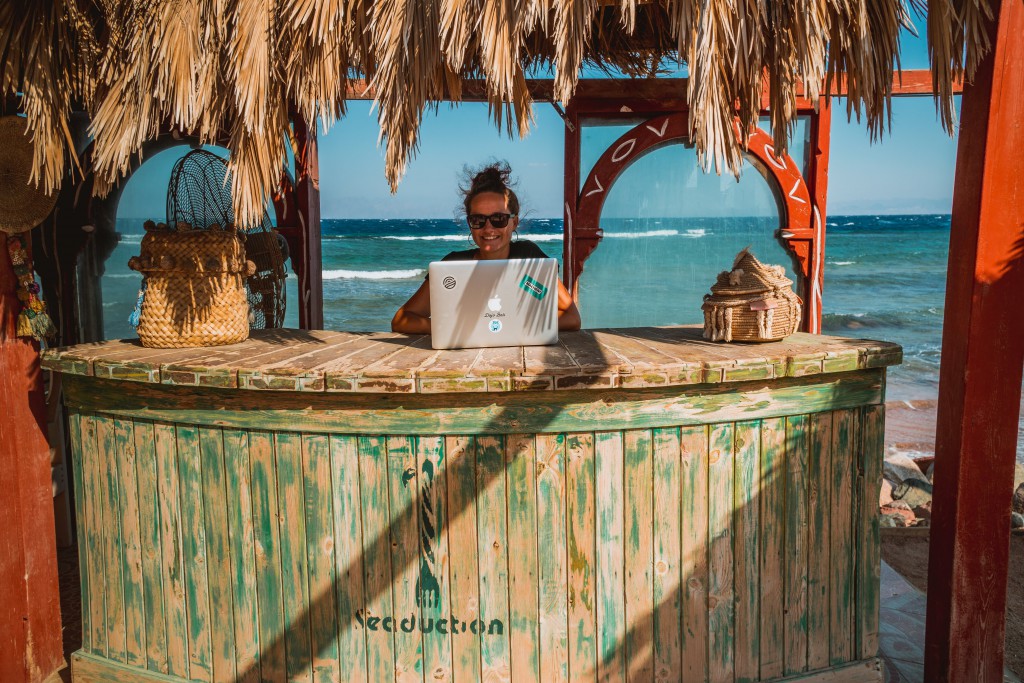 Ecommerce Advantage #4: Flexible working hours/location
Perhaps one of the most loved advantages of running an online shop is the freedom to work wherever and whenever you want.
Obviously, if you also maintain a physical presence in a retail shop, you'll need to either man that store yourself or hire someone else in your absence, however, your online shop can be maintained from anywhere in the world and at any time.
If you want to extend your holiday by a few more days, as an online business owner you have the freedom to continue running the operation from your laptop while you lounge poolside in Spain.
Ecommerce Advantage #5: Lower costs
In comparison to running a physical storefront, ecommerce has relatively low overheads.
Imagine wanting to open a new storefront on the high street. Factor in thousands of pounds per month for renting the space, then add the cost of getting a decorator in to make the aesthetics match your other shops. Finally, consider staffing costs, electricity bills, heating, and the list goes on and on.
In comparison, your online shop front will have a much lower monthly "rental" cost (potentially as low as £19.99 per month). You won't need to hire a decorator or add additional utilities or staffing costs. 
By taking your business online, you can potentially pass the cost savings onto your customers, allowing you to offer higher quality products at lower costs than your competitors.
---