When setting up an online business, many people immediately think to use an online marketplace such as eBay, Amazon or Etsy as their main source of income. They're quick, easy, and require a minimum amount of effort to get started; making you some quick sales in the short-term. However, a common mistake that business owners make is relying on an online marketplace to build their entire business on, without establishing their own brand.

We cannot stress enough the importance of building a brand for your business. This is more important than ever in today's highly saturated market where new businesses are popping up left, right and centre. Even if you have a fantastic product, without a unique and memorable brand you'll never stand out amongst the rest. This is why when it comes to selling online, you need to make sure you're selling on multiple platforms to give yourself the best chance of success, instead of solely restricting yourself to online marketplaces, where you're building their brand and not your own.

Sell on a marketplace, but don't rely on it to build your business
We are by no means suggesting you shouldn't sell your products on an online marketplace. In fact, online marketplaces are brilliant facilitators for ecommerce newbies, as it's quick and straghtforward to get your products listed. Platforms such as eBay, Amazon and Etsy have already established a huge online presence, so they are familiar and trustworthy to consumers.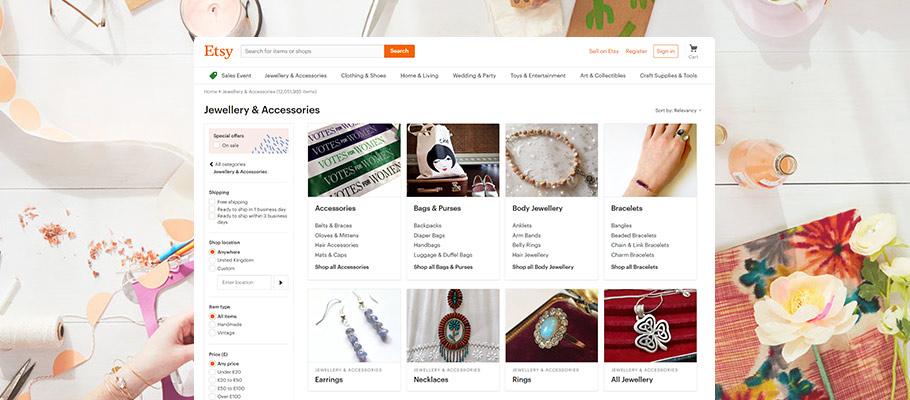 They also all spend hefty amounts of money on marketing their platform, which results in a high volume of traffic for you, and a quick, easy solution for making an extra bit of money on the side. However, they shouldn't be your only source of income if you're looking to grow a sustainable and marketable business in the long-term.
Why you can't build a brand with online marketplaces
If you've used an online marketplace before, you're probably aware of how little room there is for customisation. For example, while you can create your own eBay shop within the eBay marketplace, the customisation for your page is quite restricted. This means your shop will follow a similar template to everyone else's, giving it a generic look and feel.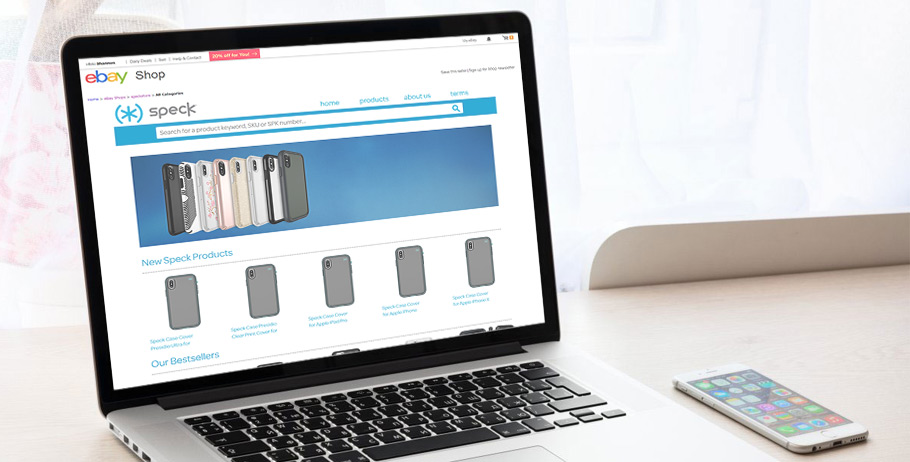 Not only are you restricted when visually representing your brand, it's also quite difficult to get your brand name out there. Many shoppers don't realise that when they place an order with an online marketplace, they're actually buying from individual sellers and not the marketplace itself. The inability to distinguish between the two makes it twice as hard for you to establish your shop as a brand in it's own right – you're an extension of their brand.

You're up against fierce competition
Differentiating your brand is even more tricky when you're up against such fierce competition. Online marketplaces make it really easy for you to make comparisons of the same products, or similar products, that are offered by competing sellers. So easy, in fact, that their products appear on the same pages as yours, even on your own product listings, e.g. 'people who viewed this item also viewed'. Whereas, when you have your own ecommerce site, everything on there is yours and you have full control over the content.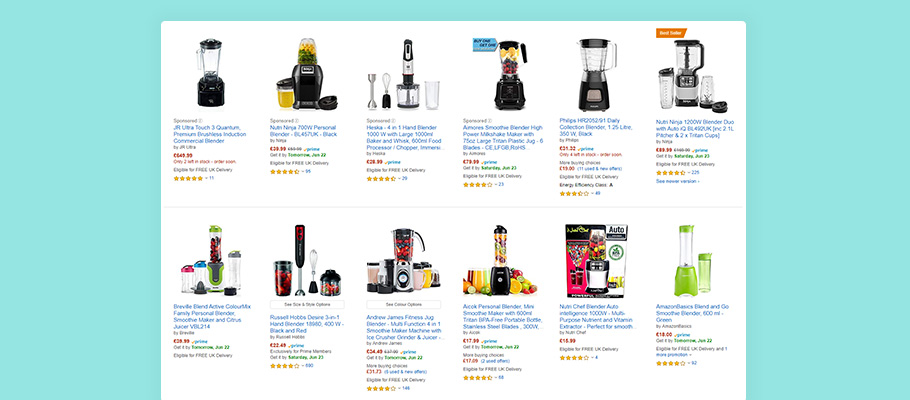 You're not only competing with other sellers. Amazon actually sell their own branded products based on their knowledge of what's popular and trending. They have the ability to look at their own data to see what people are searching for from Google and on their own platform. They know exactly what's selling well, and have the resources to create their own products to dominate the marketplace.
Online marketplaces such as eBay and Amazon are renowned for their low-prices and unbeatable bargains. Because of this, customers will shop around to find the best deal they possibly can – and it doesn't matter who they buy it from. If you're constantly battling with cheaper competitors, or finding ways to lower your prices, you're going to struggle to making a significant income from online marketplaces.
Pros and cons of online marketplaces
Pros
Easy to use
They already have an online presence
The site receives high volumes of traffic
They're a great additional source of income
Some marketplaces offer a more targeted audience
They have huge marketing budgets
Online marketplaces have seller protection programmes in place
The marketplace handles the transaction
Cons
Marketplace fees (a % of each sale)
They have full control
You can't customise your shop or build a brand
They can make changes to their policies
It's hard to gain customer loyalty
Competition is high
Customers expect lower price points
Your domain is an extension of the marketplace (e.g. amazon.co.uk/thebikeshed)
You can't communicate post-sale
Why you should build your own brand
Good branding speaks volumes about your business. Branding helps you to stand out against your competitors, giving you a unique edge and allowing your customers to develop a more personal relationship with your business. Think of some of the bigger brands out there. Starbucks is one of the largest, most recognisable coffee chains in the world – and a lot of is it down to their clever branding.
When you purchase a coffee from Starbucks, you're not just buying a hot tasty beverage, you're buying into the little bit of luxury that the iconic branding represents. You can't deny the emotional enjoyment you feel as you walk around with the recognisable white and green cup in your hand. Put the same coffee into a plain brown cup, and it wouldn't evoke the same feelings.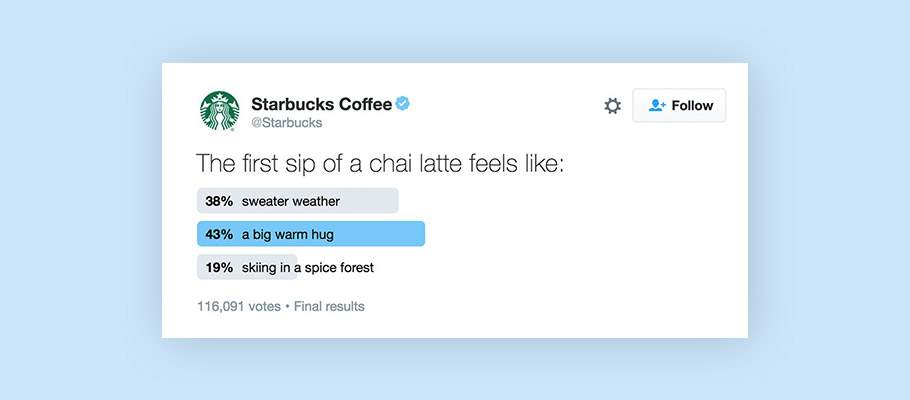 Customers don't get the same emotional attachments to products as they do to brands. Therefore, you need to build a meaningful and memorable brand that gives them a reason to shop with you, starting with your own ecommerce site.
Selling on your own ecommerce site
Without rules and restrictions holding you back, creating your own ecommerce site gives you the flexibility that you need to build your own brand. You have full control over the design of your site, from the choice of layout to your logo, colours, fonts and promotional banners. If you decide to go down the route of using an ecommerce provider, setting up your online shop is simple and straightforward, due to the large selection of pre-made theme templates that you can customise and make your own.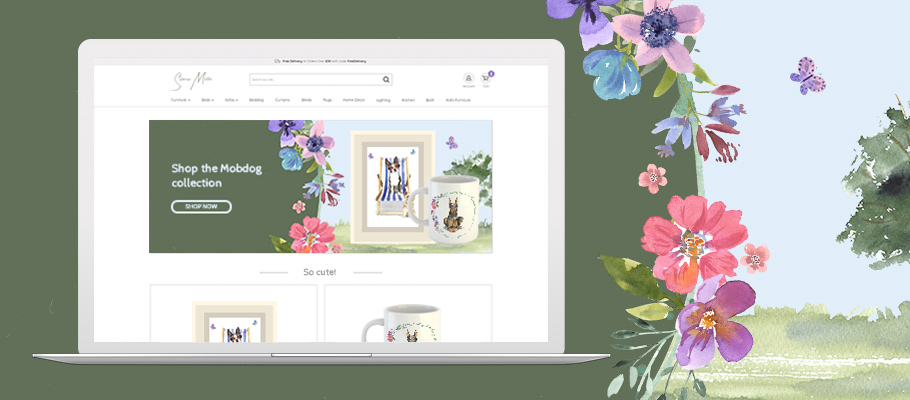 Creating your own ecommerce site also means you can decide on the site structure and navigation, and you can present the products exactly how you want. Your homepage won't be cluttered with products from your competitors, instead, it will be comprised of the special offers and products that YOU want to feature.

With the ability to edit pretty much anything on your own website, you can really start to express your personality. You can personalise your 'About Us' page, creating emotional connections with your customers by telling your brand's story. If your customers develop a relationship with your brand, they're far more likely to return as loyal customers.

Loyalty schemes, discounts, coupon codes and special offers are all methods of retaining loyal customers, and they're easy to implement when you have your own ecommerce site. It's much harder to drive repeat customers to your online marketplace shop when you don't even have access to their information.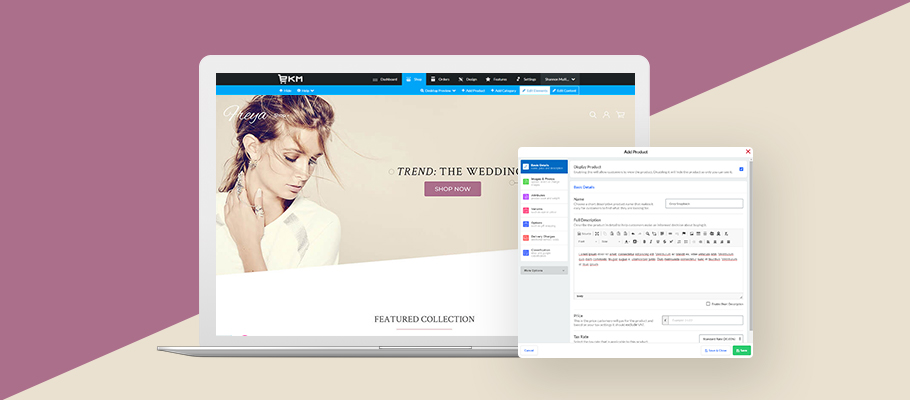 Pros and cons
Pros
You have full control over your site
You can build your brand however you want
You have the option to upsell products
There are no listing fees
You can retain customer information to re-market to them in the future (as long as you are GDPR compliant)
You have your own domain name so that customers can easily find you
Cons
There are fixed costs involved (either initial set up or a monthly fee)
It takes time and effort to get set up
You need to invest time or money into marketing to direct traffic to your site
If something goes wrong, it's up to you to cover the legalities
Utilise multiple income streams
Once again, we're not saying don't use online marketplaces. We recommend that you take full advantage of them and utilise various platforms to reach a larger audience.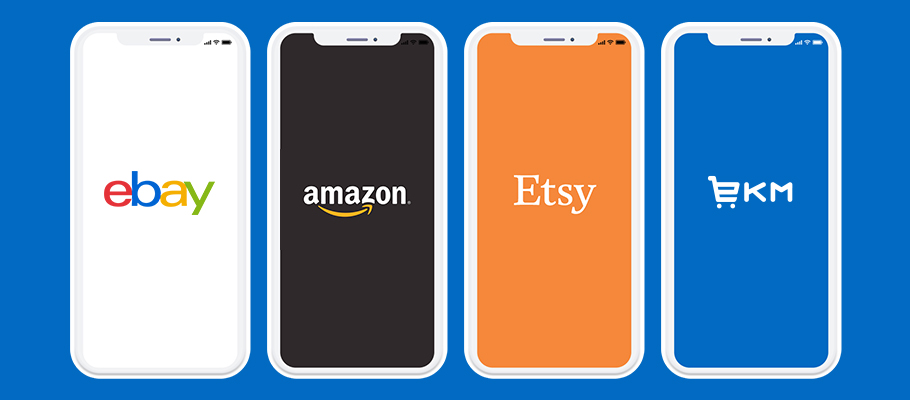 TIP: Encourage your customers to make the transition from your eBay / Amazon / Etsy shop to your online shop by:
Including both your marketplace link and your online shop link on your social media profiles
Offering an incentive to your customers to place an order at your online shop such as, discounts, coupon codes, loyalty points, free gifts or free delivery.
This will gradually move your customers away from other platforms to your online shop so that they can see you as a solo brand.
Marketplaces are ideal if you're just getting started selling online, if you want an additional income stream, or if you just sell a few random bits and pieces in your spare time. However, we advise against putting all of your eggs in one basket, and relying solely on one platform to build your business on, particularly as you have no control over it.

Online marketplaces are constantly making changes to their policies and their offering, so it's possible they can make changes at any point that could have a huge impact on your business. You don't want to be left without a back-up plan or a safety net, so invest in your own ecommerce site that belongs to you, that you have the freedom to take control of.
---
If you'd like to learn more about setting up your own online shop, read on for more insights into running your own online business here.