There are many strategies out there to help you get sales to your online shop and many businesses spend a lot of money attracting new customers but getting them to become repeat customers can be a challenge.
One of the most powerful ways to increase your sales from your existing customer base is to create a great customer loyalty program and this can be done with little to no cost. We're going to be talking about a few different ways you can create a loyalty programme that suits your business and your customers perfectly.
A points based system
One of the most popular programmes around the world is a points-based loyalty programme. You earn points based on the number of items you purchase and the more points you earn the larger the discount or reward those customers receive.
The Starbucks Rewards programme is a great example of this. Once an account has been created every time you order you earn points which can be put towards free items, as well as earning 'bonus stars' and even promoting a 'Starbucks Rewards Visa Card' to earn more points inside and outside of Starbucks stores.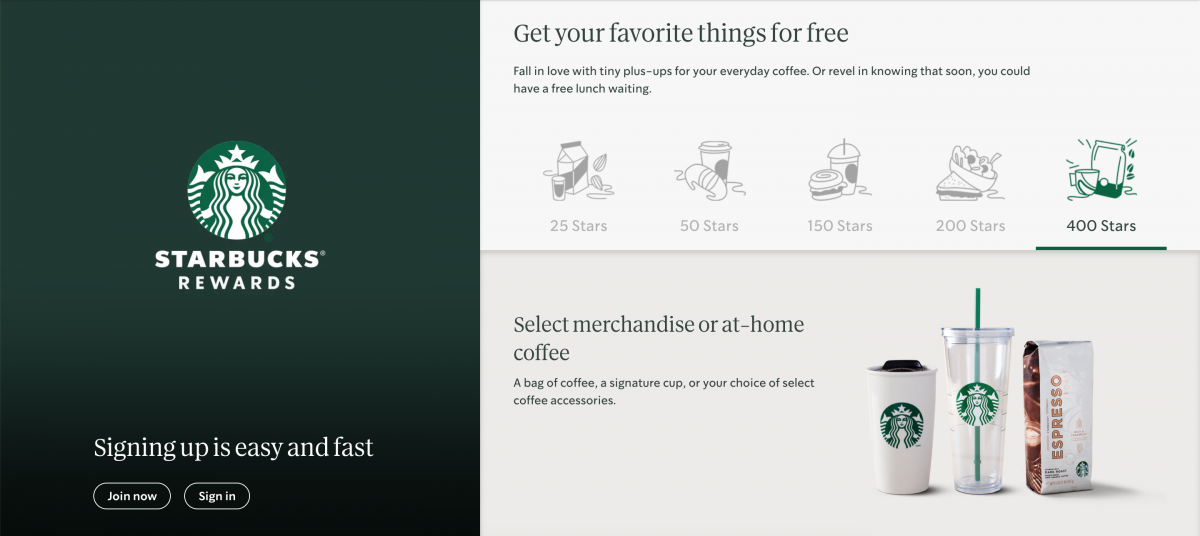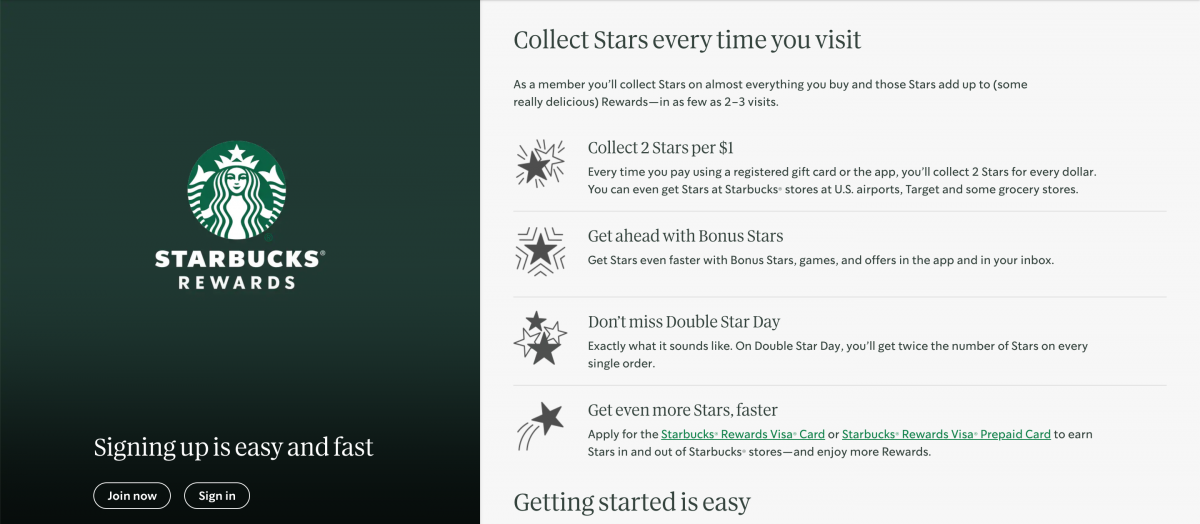 This type of loyalty programme can be quite easy to implement on your own online shop and is a great way to build a list of loyal customers when they create an account on your website. This shows intent to become a repeat customer as they intend to build up points from their purchases and need an account to accumulate them.
Spend programme
A spend programme is a little like a points-based programme but instead of 1 point for every £1 spent, it recognises those customers who spend more money in a short period of time. Airlines are now moving towards this programme versus the points-based programme to reward their higher paying customers.
This kind of programme rewards customers who spend large amounts, somewhat frequently so it may not be right for every business but if your business model is high-value low quantity items, this may encourage additional purchasing much sooner than they initially intended.
Tiered programme
Tired programmes allow you to reward your customers at different levels and give them something to aspire to in order to unlock additional benefits. Sephora has a great loyalty programme that is both tier and point based.
They offer their first tier free which is a great way to get customers to begin using their tiered reward system and as you move up the tiers, you get access to more benefits. One great thing about their loyalty programme is that they're not just offering rewards on their own products, but also classes, personalised services, events and more.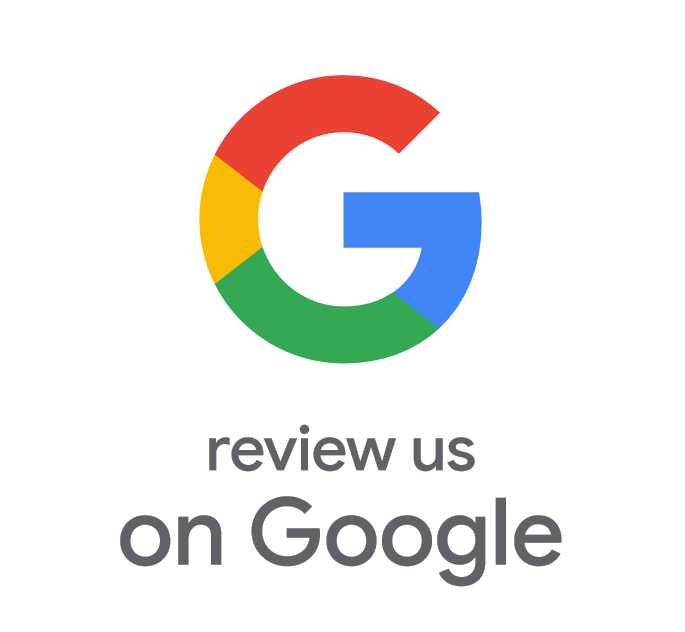 Once customers have made their way up the tiers, they will have a sense of belonging and brand loyalty that they may not have had during their first purchase. This method could work really well depending on the type of business you have and almost helps create a community around your brand.
Paid programme (VIP)
When it comes to paid programmes, you need to offer something more valuable than free products in order to get people to invest in your programme. One of the most popular paid loyalty programmes is Amazon Prime.
Their Amazon Prime programme started to pave the way for paid loyalty programmes as it demonstrates that if the right kind of value is given, most customers will opt into it. Prime allows you to get next day shipping on your Amazon orders, exclusive deals and offers, Amazon TV and Amazon Music.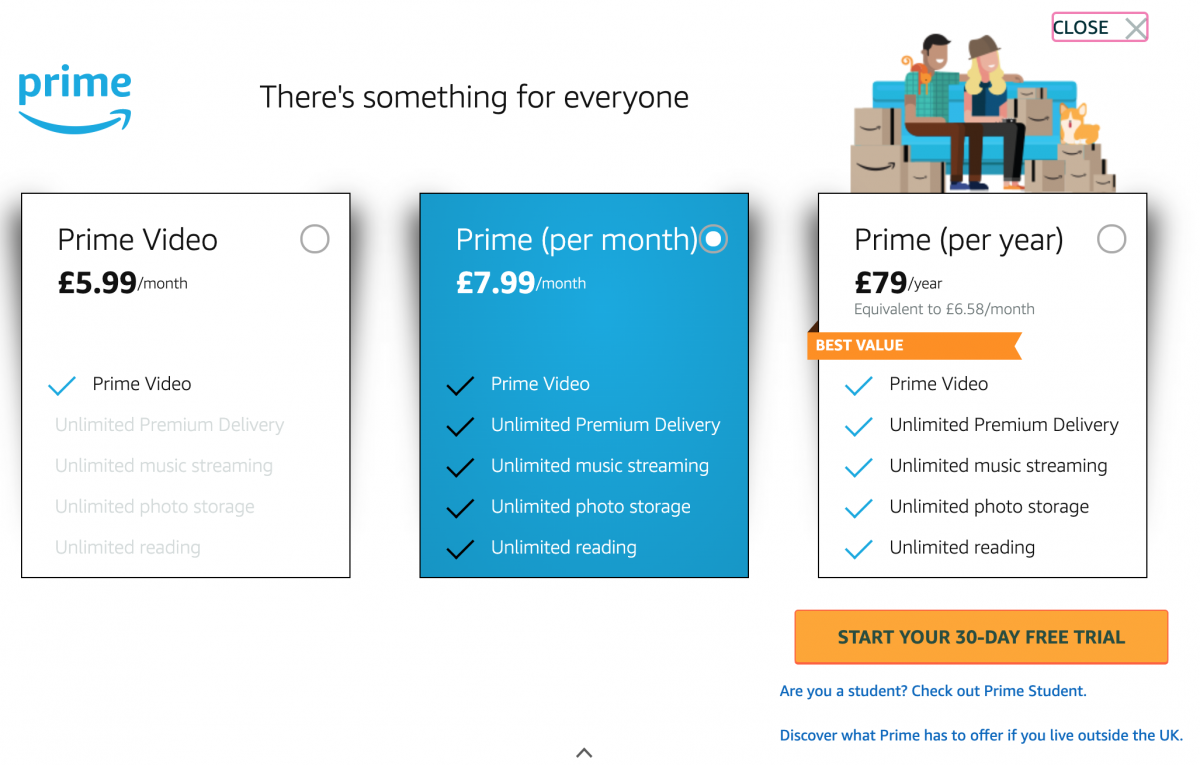 What's clever about how they've done it is they've also given options for how to sign up for Prime depending on the level of benefit you want. See how they give the option for just Prime Video, and then offer full prime either to be paid monthly or in full. The last two options relieve the same benefits but you're given the option on how you'd like to pay. This type of programme can work for many other retailers too and even smaller businesses offering free delivery, double points and free items.
Affiliate programme
Lastly, an affiliate programme is another great way to increase your sales, build community and brand loyalty and there are a few ways you can do this.
Reaching out to bloggers and influencers who would have a similar audience to your ideal customer and working out an affiliate deal if they talk about or promote your products on their platforms.
Review sites are also another good option and similar deals can be made with the influencers such as a % per sale kickback for them etc. And lastly, partnership referrals which work in a similar way but with more mutual benefits than just a recommendation as you would with influencers and bloggers for example.
Marketing your loyalty programme
Whichever kind of loyalty program you set up for your online business you need to be spreading the word about it just as much as you do when promoting your business and building up brand awareness.
You should look to plan and create a launch for your new customer loyalty programme just like you would a new range of products. This includes email marketing, social media, additional / changes to your product packaging to include the promotion for the programme as well as any other amends you'd need to make it work. For example allowing your customers to create accounts on your website to gather points.
You may also want to consider putting some budget behind the promotion to run some remarketing ads to ensure that your website visitors who may not be subscribed to your email marketing list will know about the new loyalty scheme and help to encourage sales.
Remember to make sure that your programme gives your customers something of really good value to help persuade them to sign up to your loyalty programme and always keep it updated with fresh products and exclusive offers to help keep them loyal and purchasing from you over and over again.
---
If you'd like to learn more about setting up your own online shop, read on for more insights into running your own online business here.