The expected influx of online shoppers this year will give your business a greater opportunity to increase revenues and cart conversions. That is why it's important to review your online payment gateways now to ensure everyone can check out with ease and with a method they prefer. Whether that be paying back over time, digital wallet options such as PayPal or more traditional methods such as credit or debit cards. We're looking at why you should be reviewing your payment gateways and looking at the importance of buy now pay later options on your online shop.
Why review your payment gateways now?
The busiest time of year for an online business is fast approaching with multiple seasonal events including, Black Friday, Cyber Monday, Christmas and January Sales.
These are all heightened by the national lockdown where all but essential shops are closed. Do you think people are going to wait till lockdown is over to rush back to the shops to make their purchase? Or are they going to spend their time shopping online for gifts whilst there is nothing to do? 
It's also not guaranteed that the lockdown will end on December 2nd. It could possibly last longer making all the more reason to not leave it to chance and instead shop online whilst items are still in stock. This is why reviewing your payment gateways now is crucial to your business's success this holiday season and here's why.
If your online shop is with EKM then it's definitely recommended to book a call with our payment gateway specialist Wayne to review your payment gateways.
Ways to increase cart conversions
Providing multiple online payment gateways
Customers can have the tendency to cancel their orders if there are no payment methods they are familiar with. Reviewing your payment gateways and introducing new ways to pay can attract new customers. For example, millennials looking to pay with 'Face ID' through their digital wallet.
Trust is key
Larger and more recognised payment providers will help provide a sense of trust at checkout. You must make sure, to increase cart conversions, your website is secure. This means that your SSL certificate is up to date. If you don't then a message will appear on your website informing users they are at risk. This is an instant red flag for shoppers and you'd be lucky to have a single order.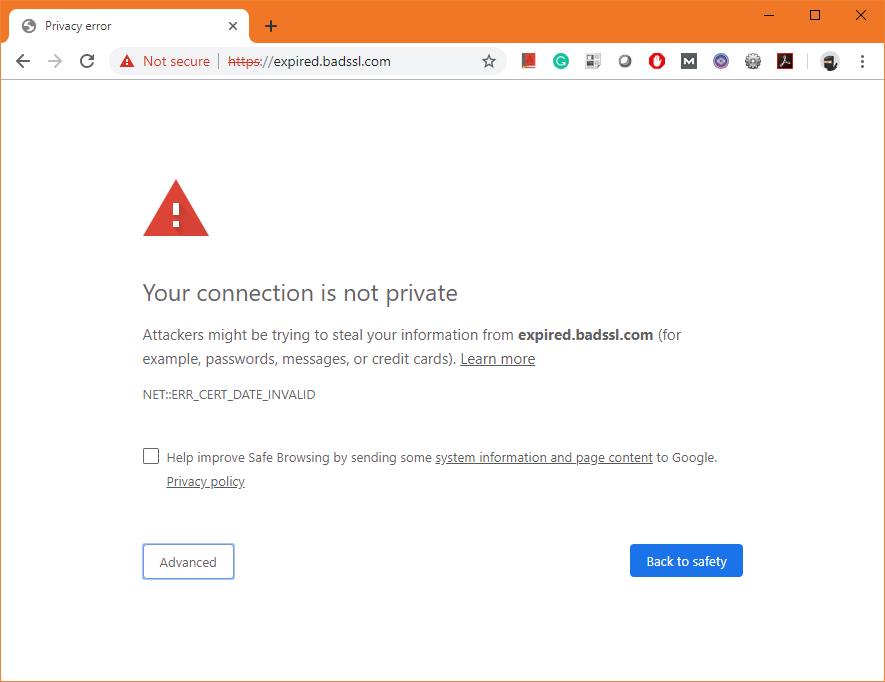 Reviews
Proactively asking your customers to leave reviews is a great way to increase conversions for first-time visitors who are unsure about the legitimacy of your brand. A good first impression is sure to make them check out. There are many external review companies that you can start to collect past buyers' feedback on such as Trustpilot and Reviews.io.
Ways to increase cart value
Special Offers
Offers like buy two get the third free can see customers doubling their cart value instantly. Purchasing one item to two is a sure but effective strategy to encourage customers to buy more in order to get the third item for free. 
Another way to increase cart value is by introducing free delivery over a certain spend. Customers would much prefer to buy an extra item off your store and reach the free delivery threshold than pay for example £3.99. This gets them browsing your website again which significantly increases the chance they could add more than just items to meet the free delivery option. 
These types of offers should be easily visible on your website. A few recommended places would be on the homepage as a visual banner and during the checkout to remind customers if they have unlocked free delivery or need to spend more.
Product Urgency
Creating a sense of urgency and fear of missing out whilst customers are browsing your online products is a great way to increase your cart value. If customers notice a product is low on stock or the offer is about to run out, then they are more likely to buy it now rather than at a later date or at all. Using a cart countdown timer ensures customers don't leave products in their cart knowing they have the chance to lose these products 
If you are an EKM customer you can use our Product Urgency feature to achieve this.
This is also another reason why your checkout needs to be reviewed. Ensuring it is simple and fast, avoiding panicked and frustrated customers if they are trying to get the last item.
Things to also consider when reviewing your online payment gateways
Your Audience
Choosing which payment methods to use will vary depending on the typical online shoppers your website attracts. It is noted that an older demographic prefers the option to pay via card or over the phone.  In comparison to younger audiences, they are more likely to checkout using Apple Pay or a buy now pay later method. As we become more of a cashless society, buy now pay later options to give consumers instant gratification. This is beneficial for the ones that have learned to budget. However, can be the starting point for many issues later for those that don't.
Transaction Rates
Rates are extremely important as these can have a profound impact on your product margins and revenue. They vary significantly between each provider. For example payments through ClearAccept are 1.4% +20p. Here is a list of all payment gateways on EKM that you can use to compare.
However, the cost is not the only major factor to consider. Payment gateways need to be trusted by the users. You need to consider the level of fraud detection, which currencies are accepted and ease of integration when reviewing your payment gateways. If you're a small business you can check out this blog detailing the best payment gateways
Why you should have a Buy Now Pay Later option
The availability of multiple payment gateways offering different ways to pay back has led to more demand for flexible payments. PayPal has credit plans whilst newer businesses such as Laybuy offer simpler buy now pay later options.
Innovative buy now pay later option allows your customers to pay in a way that works for them. Pay in either weekly or monthly instalments, giving your customers the power and flexibility they want. 
Buying now and paying later has become increasingly appealing to online shoppers. Knowing that they don't need to have all the funds at checkout can sweeten the deal. This is a sure way to increase your cart conversion rate and revenues during these busy periods. 
If your online shop is with EKM then it's definitely recommended to book a call with our payment gateway specialist Wayne, to review your payment gateways.
---
If you'd like to learn more about setting up your own online shop, read on for more insights into running your own online business here.