Ecommerce customer complaints can feel like an online shop owner's worst nightmare. It's important to approach them with a positive attitude though. Remember that no matter how hard you try, you can't please all of the people all of the time. Problems such as delivery issues are sometimes out of your control. However, what you do have power over is how you react to complaints.
If you believe in offering the very best customer service, you want to address issues in a way that exceeds expectations. Your shoppers show loyalty and trust in your brand and deserve to have their concerns acted upon swiftly.
According to survey data, 84% of consumers think that customer service is a deciding factor in purchasing goods. And without shoppers, your business is nothing.
The customer is always right – even if they're not!
If a shopper is already dissatisfied, there's little point in arguing over who is in the right. You might not agree with their point of view, but the most important thing is the resolving of the issue and their retention as a loyal customer.
A professional approach is required, following the basic steps of agreeing, apologising, and rectifying.
Consider the following scenario. A shopper has struggled to reach your customer service team by phone. Perhaps it wasn't your fault – maybe your team communication tools let you down? If so, take it on the chin, apologise, and rectify the situation (while starting to research alternative providers).
The services offered by your current provider might not necessarily be the best fit for your EKM shop, so it may pay to do a comparison. For example, if you are looking at VoIP phone systems, you could check out Mitel competitors too.

Let's take a look at some of the most common eCommerce customer complaints and ways to avoid or resolve them.
1. The product I want is out of stock
All online retailers have occasions when certain items are out of stock. There can be problems at any stage of the product life cycle and availability issues can't always be helped. However, if this occurs regularly, it can lead to customer complaints.
If you can't supply a product, shoppers will look to purchase it elsewhere and may not return. If this keeps happening, it points to a problem with your inventory management. Having the right stock at the right time and at the right levels is vital. Automating the process with an inventory management system can narrow the margin of error.
Pay attention to multiple requests for products that you don't currently stock too. If shoppers are asking for something, it may prove lucrative to start selling it.
2. Why don't you accept my preferred method of payment?
As an online retailer, it's essential to accept credit cards, but what about alternative methods of payment? Many customers now expect to be able to use their favourite method widely. They may complain or abandon purchases if they are unable to.
Services such as PayPal are convenient, allowing shoppers to checkout without spending time adding addresses and payment information. EKM works closely with many different payment systems worldwide. This allows shop owners to accept all payment methods in one place, saving time and money on administration.
Make it easy for shoppers by accepting as many payment methods as possible and clearly advertising this fact.

3. Why hasn't my order arrived?
Delivery and packaging have a big impact on the customer experience. We all know how annoying it is when an order doesn't show up by the specified date or arrives damaged.
If your EKM shop sells items that could potentially be gifted for a special occasion, late delivery can become an emotional issue too. For example, imagine how you would feel if a birthday present didn't arrive in time.
After acknowledging the issue, the first step in dealing with this complaint is an investigation into it. Track the package or contact the delivery company. If they confirm the item has been delivered, double-check the address with your customer. If they've given the wrong details, this obviously isn't your fault. However, you still need to help them rectify the situation.
It's true that online retailers will always be at the mercy of delivery companies to some extent. However, it is vital to do as much as you can to mitigate the risk. To help with this:
Insure all products and cover your liability.
Use trackable delivery services.
Automatically email tracking information to shoppers when the item is sent.
Keep an eye on your delivery service provider. If there are regular problems, consider switching to an alternative.
4. The product didn't meet my expectations
Don't take it personally if a product doesn't live up to customer expectations. Unless you are receiving multiple complaints about the same product, it's likely that this is subjective.
Apologising and offering a refund or alternative product is the only real strategy to combat this issue. With competitors offering free and easy returns, you really can't afford to lag behind.
Prevention is, of course, better than cure, as having to cover return shipping expenses can eat into your profit. To avoid this, invest in good product photography and carefully crafted descriptions so shoppers understand exactly what they're purchasing. Displaying customer reviews on a product page can also provide further insights.
Collating feedback on each particular product allows you to analyse any recurring issues. You can then work on resolving them or, in extreme instances, stop stocking the product.

5. It's difficult to return an item
Many big online retailers now offer free returns with simple processes. Therefore, having a complicated returns policy isn't going to win you any business. It may even send shoppers elsewhere.
Providing a positive customer experience when returning an item can win you future sales. Avoid any issues by making your returns policy clear and easy to understand.
6. I'm not satisfied with the customer service I have received
In today's world, customers expect and demand a personalised ecommerce experience. A real frustration for online shoppers is having to explain their complaint or query multiple times to multiple customer service agents.
Consumers now demand consistency when communicating across various digital devices and platforms. For example, if they send a message on Twitter, they may want to follow this up via email without explaining themselves again. This can place quite a demand on online shop owners, who must use technology to provide a seamless and integrated customer experience.
Strategies such as customer segmentation are your friend. By splitting shoppers into smaller groups based on interests and behaviours, you can provide a more relevant experience and respond more specifically to their needs and requests. This can lead to fewer complaints.
Also, consider if your team is using the right tools for the job. To ensure seamless integration, it's a good idea to regularly evaluate the software you rely on. For example, when was the last time you researched the best alternatives to Talkdesk or alternatives to Bitrix?

Improve your customer service by fixing common issues
Now that we have considered some of the most common eCommerce customer complaints and how to handle them, it's up to you to take action. But where should you start?
Making changes to your business should always be driven by data. Business intelligence software can retrieve, analyze, and transform data into useful insights. Once you understand why common complaints are occurring, it's much easier to fix the relevant issues.
Staff training
A retailer's customer service representatives are pivotal to the outcome of customer complaints. Don't underestimate the importance of the human touch here. How much time and effort have you invested in the training of your 'front-line'? If you want to increase customer retention, your staff must be equipped to deal with difficult or frustrated customers.
If your team is working remotely, ensure your team collaboration software is fit for purpose. Remote training can be very successful if you embrace technology to virtually brush up on customer service skills.
Preparation is essential to prevent problems and ensure everyone knows what to do. For example, one of your team members may be wondering 'how do I share my screen' during a training session. 
Boost your customer retention strategy by turning negatives into positives
Once going above and beyond for shoppers becomes your new norm, your customer retention statistics should soar. Offering exceptional customer service is a way of thanking the amazing people who've made your business the success it is.
Complaints are inevitable from time to time, but altering your perception of them can be game-changing. Successful complaint resolution can help you build a life-long relationship with customers and keep them returning to your online shop time and again.
---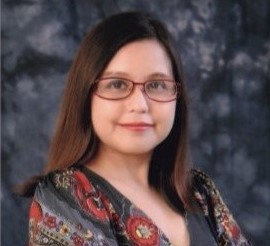 Elea Andrea Almazora – RingCentral US
Elea is the SEO Content Optimization manager for RingCentral, the leader in global enterprise communication and collaboration solutions on the cloud. She has more than a decade's worth of experience in on-page optimization, editorial production, and digital publishing. She spends her free time learning new things.