Etsy ecommerce has been the go to place for handmade sellers since its creation in 2005. With over 2.1 million sellers, Etsy has quickly grown into one of the most popular marketplaces out there.
We're going to be looking at whether a marketplace like Etsy is the best option for your online business or whether setting up your own online shop would be more suitable for you. Let's first take a look at Etsy and the benefits of using their marketplace.
Etsy overview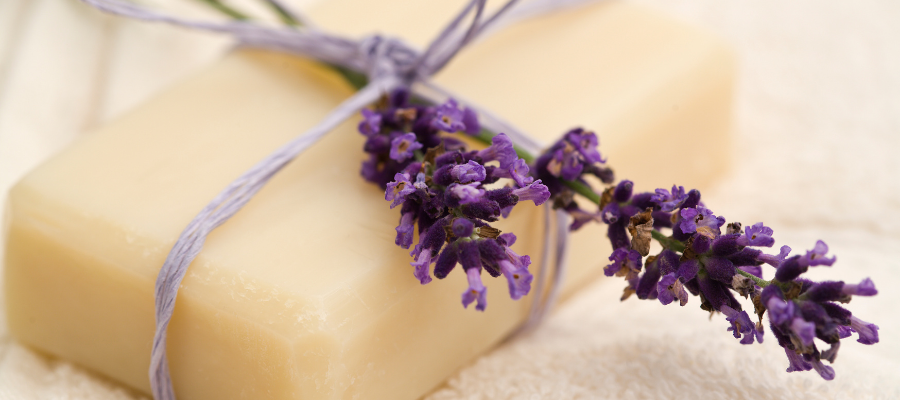 Etsy, whilst originally targeted those who handcrafted products, have widened their target audience to cater for most small businesses. From dropshippers to small businesses and still, of course, those who handcraft items.
Whilst they are well known in the online marketplace industry let's have a look at both the pros and cons of setting up an Etsy shop.
Etsy pros
Once you've set up your shop with all the necessary information you're ready to start selling pretty much straight away. It has a very 'out of the box' approach when it comes to the layout, design as well as payments and more importantly, traffic.
With an Etsy shop, you're using their branding to build trust with any potential customers. You're tapping into all the branding work they've done to gain customers trust and respect.
Selling on Etsy means that getting organic traffic will be much easier as Etsy already has lots of potential customers searching for products on its marketplace. Making it easier for you to get sales.
Etsy also has great support in the form of their community boards. Fellow Etsy sellers are more likely to help you out with any questions you have as well as offer tips to growing your Etsy business.
Whilst Etsy does have some great pros and it can be a good option for those just starting out, let's now take a look at the cons of Etsy.
Etsy cons
A ready to go marketplace like Etsy may seem perfect for your business, but this comes at a price. As an Etsy seller, you are subject to any changes in policy or administration. For example, entire shops have been shut down for violating Etsy's policies, even when the seller didn't mean to.
Etsy fees are notoriously difficult to understand and there are also a lot of them. From listing fees, to sale fees, transaction fees and VAT fees. A lot is tacked onto your bill when you sell a product. You need to take these fees into consideration when setting up your pricing for your products. Here's a breakdown of Etsy's fees.
$0.20 cents per listing
5% transaction fee
3% + $0.25 payment processing fee
Etsy have also recently implemented mandatory ad fees on their platform – yet another cost for sellers.
Lack of brand awareness/recognition
Most people when they buy a product from Etsy and are asked where they bought it from, usually respond with "From Etsy". This means that you're probably going to miss out on sales if your previous customers who are recommending you, don't remember your shop name. This is where having your own online shop really shines.
Your Etsy shop will have a very limited design, with a simple profile and header picture. Not many places for your branding to be seen. It also makes it harder for you to stand out from your competitors as well as grow your brand.
If you're looking for more overall control over your finances, branding and more, then an ecommerce option may be better suited for you.
Ecommerce platform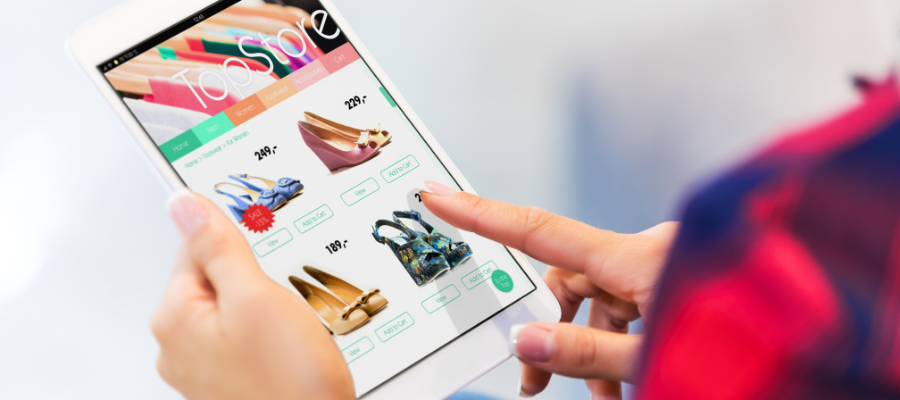 An ecommerce platform is a hosted platform otherwise known as a SaaS (Software as a Service) platform. This means everything you need to run an online business is in one place and is usually included with the plan cost.
This includes things like hosting, SSL Certificates, domain registration and more. But first, let's look at the pros of an ecommerce platform.
Ecommerce pros
With your own ecommerce shop, you'll have greater control over pretty much everything. From the way your online shop looks, your branding, sales, layout, payment methods and more.
Having your own online shop means you have better opportunities when it comes to your SEO. Working on your on-page SEO and through content marketing, you can climb the SERP (Search Engine Result Page) results on search engines like Google. This means when someone is searching for a particular product, your listing would show up high in the search rankings.
Having your own ecommerce site makes it so easy to run advertising campaigns and more specifically, retarget potential customers who have already visited your site but have yet to make a purchase.
Having your own online shop is also a strong sign that you have a professional business. Using trust signals such as an SSL Certificate and customer reviews can help give your customers the confidence to shop with you.
While an ecommerce shop may still cost, you won't be paying for any pesky transaction fees, listing fees, sales fees much like Etsy does. Whatever you sell your products for, you keep 100% of the profit, after costs (your online shops plan cost, product cost, postage and packaging etc).
With your online shop, the sky's the limit when it comes to your business growth. There are little limitations when it comes to how much or how fast your business grows. So you can add new products, categories and much more to your online shop than you can with a marketplace.
Most ecommerce platforms have a lot of support for their shop owners. From forums, Facebook groups, to guides and even support teams. Here at EKM we have all of those and our Customer Support team are available to help 7 days a week.
With a fully hosted ecommerce platform, all the hard work is done for you. The platform is maintained and managed by a team of experts, ensuring that everything is in working order. They also make improvements to the platform from small tweaks to brand new features for shop owners to use to help get more sales.
Ecommerce cons
With some ecommerce platforms, there is a requirement for some knowledge on setting up a website. However most, in particular EKM, make it simple and easy for everyone. You don't need any coding knowledge to set up an online shop of your own and any help you need is easily available.
The ecommerce space in general is highly competitive. The more sought after a particular niche or product is, the higher the competition and as a new seller the barriers to entry is pretty high.
Running your own online shop requires a lot more involvement on the marketing side of things than on a marketplace. But this does mean you have more control over who you're targeting as well as any messaging you use in campaigns.
How does EKM compare?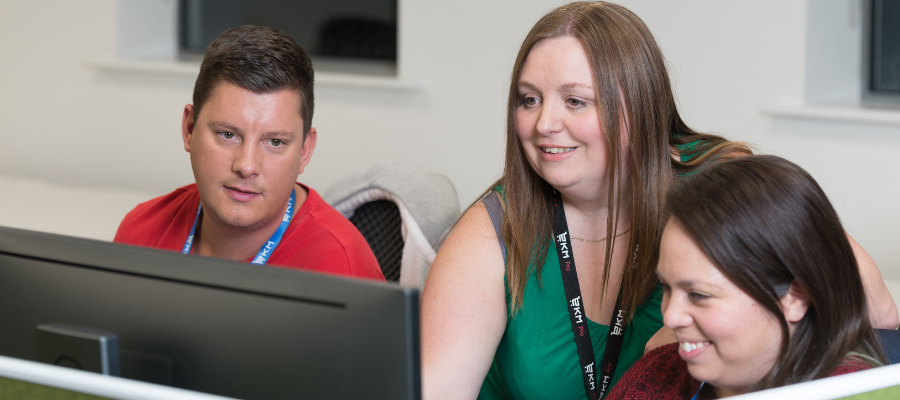 EKM is the UK's highest-rated ecommerce platform and has helped over 80,000 businesses get set up online and do something they love. We are a UK born and bred business that has been operating in the ecommerce industry since 2002.
But let's get onto how EKM compares to marketplaces.
EKM is a fully managed and hosted ecommerce platform which means all the maintenance, new features and more are all done for you by a team of experienced developers. So you never have to worry about rolling out updates to your website or any features.
The cost for the platform and all the essential features you'll need to sell online are already included in the cost of the plan. From your SSL Certificate to your domain, reporting and much more. Why not take a look at what each of our plans include.
We have hundreds of fully optimised themes to choose from for your online shop which are highly customisable to suit your business and its branding. This is important as your online shop is a direct reflection of your business and you'll want it to look it's best at all times.
With your own online shop, you're able to build your own brand much better compared to building it on a marketplace. You're able to put your own stamp on it and it becomes your own little corner of the internet for your business.
With EKM, we offer 7 days a week support from our highly rated Customer Support team. This is something we pride ourselves on and most customers find that working with a UK based business with UK support is priceless.
EKM is designed to grow with you as your business grows. Our plans are designed so that you received the right level of support, features and more exactly when you need it. Our primary aim is to help your business grow and give you the necessary support and tools to make it happen.
EKM has so much to offer small businesses from those just starting out to those who are a bit more established. But let's now look at the ultimate question – marketplace or ecommerce platform?
Marketplace or an ecommerce platform, which should you choose?
While there are benefits to both marketplaces and ecommerce platforms, if you want to reduce your costs but still be able to scale and grow your business then an ecommerce platform gives you more flexibility and control to do so.
A marketplace can come with many unexpected fees and can be difficult to build your own brand. While you may think you need lots of technical knowledge to build your own online shop, it's actually easier than ever and you can get great UK based support.
---
Learn more about our ecommerce plans and get started with a free 14-day trial here.