Hundreds of thousands of UK residents in new build homes have been turned away by internet retailers who use outdated address verification methods.
Anyone who has moved into a newly built home in the UK knows the pain of getting to the checkout, ready to buy that new kettle and matching toaster set, only to be told that your address doesn't exist! Surprisingly, over 200,000 new homeowners will be affected each year.
When new residences are built, they are normally registered with the Royal Mail's Postcode Address File (PAF) just before they are finished. However, for many online retailers, updating address validation databases can take weeks, if not months. These outdated address verification systems are costing these
This is not only aggravating but also concerning. Buyers who frequently shop online will know that they are able to manually enter their address, but those who aren't as tech-savvy may be left with the mistaken impression that their package is undeliverable. Worse, your potential customer might type 33 instead of 3 School Lane when entering their location, and their kettle ends up being delivered to John down the street!
Small address validation errors can have a cascading impact, resulting in missing goods, squandered postage, and lowered customer satisfaction. Address verification solutions are the answer to these concerns, but each solution is only as strong as its database.
Fetchify syncs their databases with PAF on a daily basis, ensuring that you never have to worry, and guaranteeing that no addresses are ever overlooked!
Fetchify assists in reducing the margin for error. Postcode Lookup and Address Auto-Complete are two PAF-powered methods for finding and validating addresses.
Your customers in the UK can use Postcode Lookup to enter their postcode and then choose an address from a dropdown menu.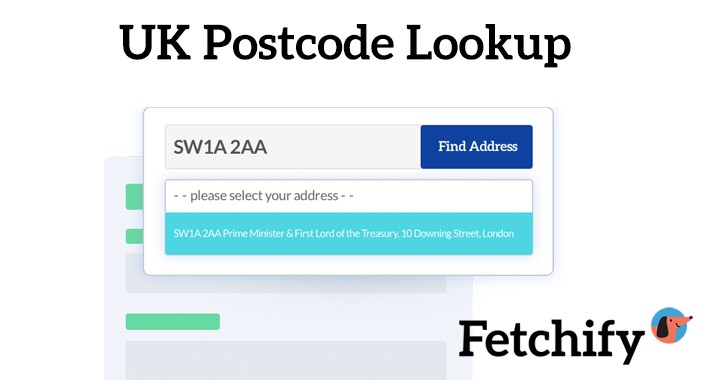 For global customers, Address Auto-Complete is an address search tool that combines information from PAF with information from other global databases. Fetchify will automatically search millions of addresses and deliver a list of potential matches when customers begin typing into the address field.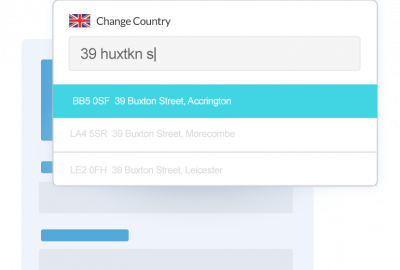 Don't allow another address to be input improperly! Fetchify's entire suite of data validation services is free to try for 14 days or 100 lookups.