Finding the perfect ecommerce website for your business can be difficult with the number of options available to you. We're going to be looking at Webflow today, from their features, editor, hosting and pricing to see if they're the right fit for an ecommerce business.
Webflow overview
Webflow ecommerce was founded in 2013 and was designed to be a code-free visual CMS (Content Management System) solution. It's visual editor is it's main attraction as it merged design functionality with user-friendliness.
Primarily targeting customers who wanted to build informational websites, they soon moved on to targeting those in the ecommerce space. Webflow ecommerce was launched in March 2018 to cater to small online businesses.
But is Webflow ecommerce right for small businesses? Let's find out.
Editor
Webflow's editor is somewhat different to most website builders in that it allows you to make edits directly on any page, rather than taking you to a dedicated content editing area much like WordPress do.
However this isn't unique. EKM also allows you to edit your page content directly in the page itself. Why not request a demo of EKM to see for yourself?
This type of editor is extremely attractive to shop owners who may not feel they have the knowledge and or skill to edit a website or online shop using HTML or CSS. But it also has the option to edit the HTML and CSS of the website too. It has a simplicity to its design and you're able to view the full page you're editing and see the changes you make immediately.
Within the editor is also Webflows complementary SEO management functionality. This allows you to edit the SEO title, URL settings and meta description right on the page itself. And this isn't a plugin like some other platforms require.
Overall their editor seems pretty user-friendly as most people will be able to use it to create their website the way they want. A good start to our overview but let's now look at Webflow's features.
Features
Webflow ecommerce comes with a lot of features that you'd expect from any ecommerce platform. This includes:
Designer
Ecommerce visual designer
SEO
CMS
Interactions
Designer
Their designer feature allows you to edit HTML, CSS and Javascript in a visual canvas – great for developers. They offer pre-built elements such as sliders, tabs, background videos and more. A perfect fit for designers, editors, content strategists and developers. It comes with a lot of flexibility which is why most professionals like the system.
Ecommerce visual designer
Their visual ecommerce designer on the other hand is simpler and much easier to use. Users can create end to end customer experiences and design around their products. Its high level of customisation is also a great asset that let's users customise the layout of any page to their liking. This also includes transactional emails too.
SEO
We mentioned their complimentary SEO feature earlier, but let's take a closer look. Their SEO feature gives you control over SEO markup, indexing rules, redirects and more. It also automatically defines meta titles and descriptions using fields from the CMS collection. And allows you to easily edit and update page titles and descriptions with indexing and sitemap controls.
It also provides users with a 301 redirects management tool so you can migrate any broken links and pages to the right place. Coupled with simple image alt tag editing this feature really checks all the boxes for SEO.
CMS
The CMS allows you to connect any design element to a 'collection' to keep everything organised. The best part – you're not locked into any particular page layout. You can simply add in any elements you'd like and pull in the data from the CMS.
Interactions
Probably the most creative and exciting part of Webflow is their ability to build website animations and interactions visually. Animations can make your website more engaging for visitors and is a great addition from Webflow.
From transforming element sizes, styling and positioning based on scroll progress, either over a specific element or the entire page – a great way to build a modern website.
Hosting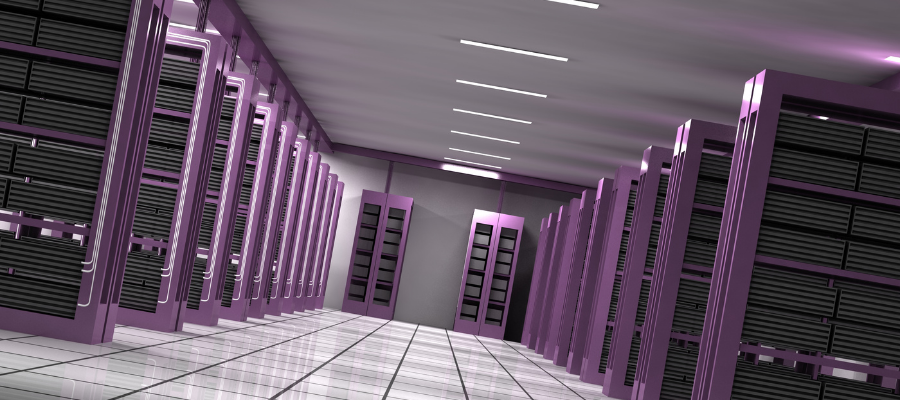 Much like other platforms, Webflow's hosting comes with a lot of promises. From super-fast loading speeds to a guaranteed 99.9% uptime. This comes from a number of technologies that Webflow has implemented to accelerate delivery speeds.
First of all their global CDN (Content Delivery Network) which helps boost the page load speed where a lot of images are present. EKM also uses a global CDN to ensure that images load as fast as possible through servers across the world.
Although much like EKM, your hosting is included in your plan price
Pricing
Pricing is where you might find Webflow isn't as perfect as you first thought. They currently have 2 plan types, site plans and ecommerce plans.
Site plans are their cheaper option targeting bloggers and service based sites. Their basic tier starts from $12 per month paid annually or $15 paid monthly. Their ecommerce plans are what most shop owners would use. Prices for their ecommerce plans start from $29 per month billed annually or $42 billed monthly.
| | | | | |
| --- | --- | --- | --- | --- |
| Site Plans | Basic | CMS | Business | Enterprise |
| Price | $12 (per month paid annually, $15 paid monthly) | $16 (per month paid annually, $20 paid monthly) | $36 (per month paid annually, $45 paid monthly) | Contact Webflow |
| Custom domain | ✓ | ✓ | ✓ | |
| Pages | 100 | 100 | 100 | 100 |
| Monthly visits | 25,000 | 100,000 | 500,000 | Custom |
| Collection items | 0 | 2,000 | 10,000 | 10,000 |
| Form submissions | 100/pm | 1,000 p/m | 2,000 p/m | Unlimited |
| Form file upload | – | – | ✓ | ✓ |
| CDN | ✓ | ✓ | ✓ Global | ✓ Global |
| CDN bandwidth | 50GB | 200GB | 400GB | 400GB+ |
| API requests per minute | – | 60 RPM | 120 RPM | Custom |
| Content editors | – | 3 | 10 | Custom |
| Site search | – | ✓ | ✓ | ✓ |
| Enterprise support & uptime SLA's | – | – | – | ✓ |
| Custom SSL certificates | – | – | – | ✓ |
| Training & onboarding | – | – | – | ✓ |
| Custom billing & MSA | – | – | – | ✓ |
As you can see, their site plans would not suit the needs of an ecommerce business and are more targeted towards personal sites, blogs and service based businesses. This option simply doesn't have the necessary features an online shop owner would need to sell products online.
So shop owners are pushed toward their ecommerce plans which are more expensive and restrictive.
| | | | |
| --- | --- | --- | --- |
| Ecommerce Plans | Standard | Plus | Advanced |
| Price | $29 (per month billed annually, $42 billed monthly) | $74 (per month billed annually, $84 billed monthly) | $212 (per month billed annually, $235 billed monthly) |
| Items | 500 | 1,000 | 3,000 |
| Includes | All other features from CMS plan | All other features from Business plan | All other features from Business plan |
| Transaction fee | 2% | 0% | 0% |
| Staff accounts | 3 | 10 | 15 |
| Yearly sales volume | $50K | $200K | Unlimited |
Now their ecommerce plans are more suited to online businesses but as you can see, what you can get is restricted when it comes to things like staff account, items or products as well as your annual sales volume.
There's also a 2% transaction fee on the Standard plan and while most ecommerce providers have a transaction fee, depending on how many transactions you have this can end up being costly. Fortunately, EKM doesn't take any transaction fees on your sales and can even help you get better rates with your payment gateways.
While you might not think the limitations are that bad you might find yourself in a sticky situation if you see your online business grow past this point. You'll then be ushered up to perhaps a bespoke priced solution, or they simply may not cater to your needs.
Apart from the obvious drawbacks, the biggest thing business owners should know is that with Weblow, there is a very steep learning curve. On the surface their editor may look like it's an easy to use click and drop but this isn't the case.
Those who are new to building a website may find it overly complicated which in turn takes longer to actually build the website, when their expertise could be put to more use actually running their business.
How does EKM compare?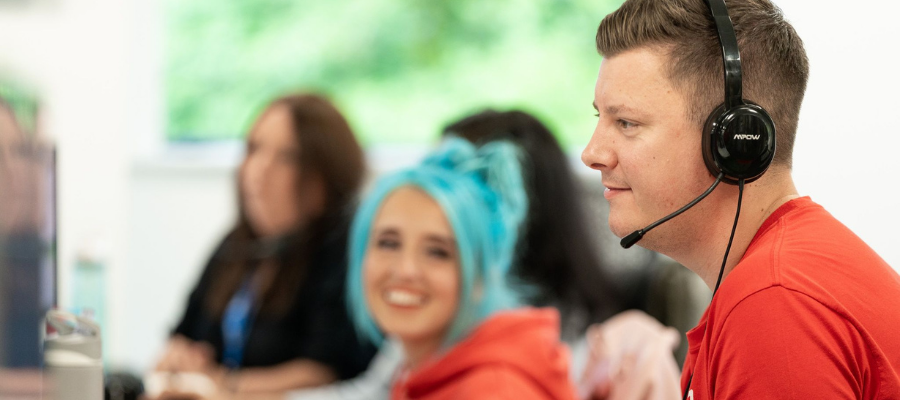 From a financial perspective, EKM has no hidden costs so the price you see for our plans is the price you get, and they include everything you need to set up a successful business.
Why not take a look at our pricing plans here?
| | | | |
| --- | --- | --- | --- |
| Basic | Standard | Advanced | Pro |
| £32.49 + VAT p/m | £64.99 + VAT p/m | £194.99 + VAT p/m | £549.99 + VAT p/m |
| All essential features | All essential features | All essential features | All essential features |
| Up to 500 products | Unlimited products | Unlimited products | Unlimited products |
| 30 minute welcome call | 6 months Account Manager | Full time Account Manager | Full time Pro Account Manager |
| Basic Evolution mode | Priority UK support | 24/7 emergency support | 24/7 emergency |
| Shop health reports | Evolution Mode | Monthly Evolution Mode | Unlimited Evolution Mode |
| Up to £50K in online sales per year | Full analytics | Full analytics | Full analytics |
| | Product urgency features | Mobile app access | Mobile app access |
| | 5 employee accounts | Product urgency features | Product urgency features |
| | 6 month money back guarantee | 15 employee accounts | Unlimited employee accounts |
| | Up to £150K in online sales per year | 6 month money back guarantee | 6 month money back guarantee |
| | | Trade discounts | Trade discounts |
| | | High performance server | Enterprise performance server |
| | | Up to £1M in online sales per year | Exclusive payment rates |
Support
For most business owners though, they really appreciate the fact that their support and ecommerce partner is based here in the UK. There's no better feeling than knowing you can pick up the phone and speak to someone who knows your business as well as you do and can help you grow and scale your business.
It's one of the reasons why EKM is ranked excellent on Trustpilot with over 2,000 5 star reviews. With EKM there's no upfront costs and you can even start selling during your 14 day free trial and you can cancel at any time as you're not tied into any long term contracts.
Hosting, Domain and Security
Unlike other ecommerce solutions with EKM your hosting is included in your plan costs and with absolutely no bandwidth limitations. We also offer new shop owners a free domain for a year, so even if you're trying out a new business idea your costs are kept to a minimum.
Your security is also another important thing which is why all EKM shops get an SSL Certificate to demonstrate to your customers that shopping with you is completely safe.
---
Learn more about our ecommerce plans and get started with a free 14-day trial here.