Whilst WordPress ecommerce is one of the most popular open source blog and website platforms in the world, there are a few misconceptions about the true costs behind it. We're going to be looking into how much a fully functional WordPress site can end up costing as well as what additional costs you may need to consider.
Is WordPress free?
The age old question of if WordPress is free. The answer, yes and no.
WordPress do have a free option, known as wordpress.com. With this option you can get up to 3GB of space for free but after that you'll need to switch to a paid plan for more storage space. However, with this version there are also other limitations. This version is best for hobby bloggers or similar.
Their other option is wordpress.org which is their paid version. This option is a lot less limiting and you'll have full control over your website. You are completely free to customise your site any way you want with this option. This is the best option for businesses from SMEs to large corporations – if you're choosing to go with WordPress for your site.
There are also lots of different ecommerce providers on the market, some which may suit your business better. Learn more about the real costs of setting up an ecommerce site here.
Let's look a little deeper into the differences between wordpress.com and wordpress.org.
What's the difference between wordpress.com and wordpress.org?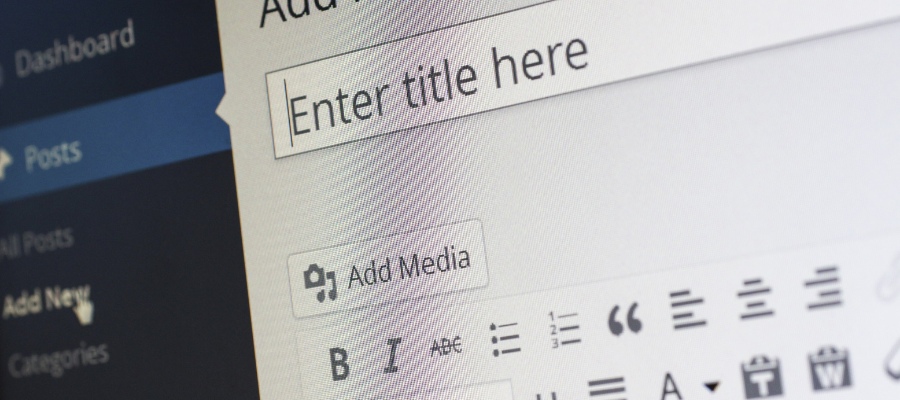 WordPress.com
WordPress.com is a great option if you're just starting out, perhaps in the blogging world as an ecommerce plugin would be an additional cost. But with this version there are more cons than pros.
Firstly, you're not in complete control of your website. WordPress places ads on all free websites which your visitors will view, but you won't generate any money from those ads. Conveniently enough, you're also not allowed to sell ads on your wordpress.com website which severely limits any bloggers trying to monetise their site.
However, if you have a site with a high volume of traffic, you can apply for an advertising programme called WordAds where you share ad revenue with WordPress. Or if you're on their Premium or Business plan you can access WordAds straight away.
Plugins are another no when it comes to the free version. Free plan users can get built-in Jetpack features pre-installed but they may not include everything you need to run your website successfully.
The themes available to you on wordpress.com are also very limiting. There are a few free themes to choose from but these come with limited customisation options and you can't upload any custom themes. Another huge downside to this is that the free version comes with a wordpress.com branded subdomain. For example, https://www.yourwebsite.wordpress.com rather than https://www.yourwebsite.com which is a custom domain with no WordPress branding.
More worrying is that if WordPress feels your site violates their terms of service, they can simply delete it at any time. As you can see, the free version has a lot of limitations and isn't the best option when it comes to running a business or an ecommerce site.
WordPress.org
WordPress.org otherwise known as self-hosted wordpress looks free on the surface and whilst it is very customisable and flexible, it can quickly rack up additional costs in order to get the functionality you want.
But let's talk about the benefits and drawbacks of wordpress.org.
As a free open source software, WordPress is being continually updated and improved upon all the time. Best of all, you are in complete control of everything. From how your website looks, to its functionality and design.
You're also able to add free and paid plugins to your site and customise it to your exact specifications or add a paid theme to your WordPress site. If you've not got a lot of technical knowledge then you may need to look into hiring a WordPress developer to create the site exactly how you'd like it.
With WordPress.org you have more freedom when it comes to powerful tools such as Google Analytics to track your website's metricas as well as the ability to run your own ads without sharing revenue.
If you're looking to start an ecommerce business then this version of WordPress is practically your only option. Like most other ecommerce platforms, it allows you to create an online shop to sell digital or physical products, accept credit card payments and deliver / ship the products from your website.
However, having a WordPress.org site can not only end up costing you a lot more than you initially thought, there are also a lot more administrative and maintenance costs associated with running a WordPress.org site.
Let's now look into the true cost of a WordPress site, assuming that you're looking to run an online shop from it.
What is the true cost of a WordPress site?
A WordPress site isn't a simple one cost solution for your businesses website needs. There are multiple aspects to consider.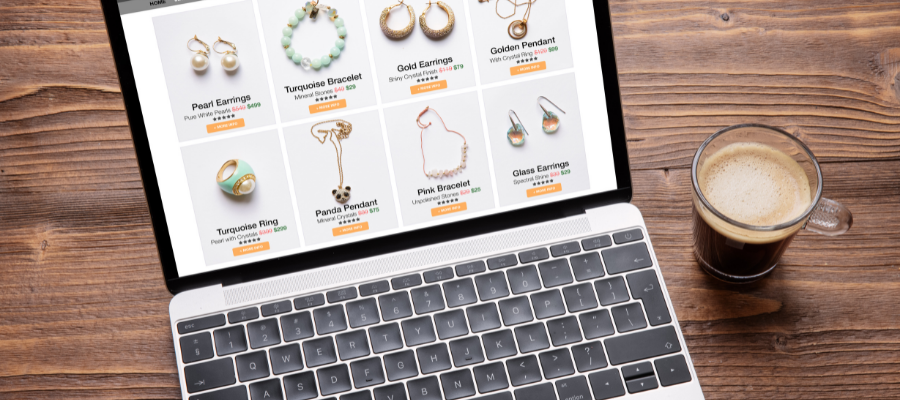 Domain
Every website needs a domain name. This is the website address that will be part of your branding, marketing and customers will use to visit your website. It's important that your domain name matches your business name as closely as possible. And while the costs for this are on the cheaper site, it's something you need to factor into your budget.
You can register a new domain name on WordPress when you sign up for one of their plans. They offer a domain free for the first year like many other providers but after this, you could be looking from £10 – £40 per year depending on your domain's availability and whether you choose '.com' or '.co.uk' etc.
Hosting
Hosting is also another cost that you need to consider that some ecommerce partners, like EKM include in the plan cost.
When you sign up for one of WordPress's plans hosting is included within the monthly cost. But you can look at other hosting providers out there if you require something a bit more robust, however this may cost you more. Hosting can range from £30 or so for the first year and rise to over £100 at renewal. It all depends on which provider you choose.
SSL certificate
An SSL certificate is also something that if you want your website to be reputable you'll need for your online shop. An SSL certificate shows visitors that your site is safe to use and shop from. An SSL certificate in the url bar provides peace of mind and trust in shoppers when it comes to handing over their personal details such as credit card and personal information.
The cost of an SSL certificate can start anywhere from £5 per year according to Tech Radar but with WordPress, they automatically install an SSL certificate from Let's Encrypt on all wordpress.com sites.
Themes
Themes are also another kettle of fish. There are free themes available to you but these won't be the best looking themes you can use.
You can also purchase a theme from a wordpress theme provider for around $50 – $100. You may need some technical knowledge in order to install the theme onto your wordpress.com website, or you can hire a freelance developer to make sure it's installed correctly.
Any changes you'd like to make to your website in the future, if you don't feel you can make them yourself, hiring a professional again is another cost you should consider.
Bespoke design
A custom theme built by a developer can cost anywhere from $6,000 to $10,000 depending on what you're after. With this option you have full control over the site's functionality, looks, and feel.
Plugins
There are also free and paid plugins available to install on any WordPress website. Unfortunately, most WordPress websites don't come with all the functionality you may need to run an ecommerce site and that's where plugins come in.
If you want additional functionality on your WordPress site there's almost definitely a plugin that exists for what you want. The costs for plugins can range depending on what they do and the amount of features at your disposal from the plugin.
Maintenance
And lastly, we've lightly touched on this but ongoing maintenance costs for your WordPress website.
Ongoing maintenance and support, particularly if you choose to use the same developer who created your bespoke design, may choose to charge hourly. According to codementor this could end up costing between $61-$80 per hour on average. You can also find freelancers who would most likely charge per project. Or if you feel you have the knowledge and confidence to make changes on your site that include HTML and CSS you can do this yourself.
WordPress pricing
So there are a lot of other costs to consider when it comes to setting up an ecommerce site using WordPress. This is on top of your monthly plan costs.
| | | |
| --- | --- | --- |
| Plan | Paid Monthly ($ per month) | Paid Annually ($ per month) |
| Combo | $18 | $14 |
| Unlimited | $23 | $18 |
| Pro | $28 | $23 |
| VIP | $47 | $39 |
| Business Basic | $28 | $23 |
| Business Unlimited | $33 | $27 |
| Business VIP | $56 | $49 |
When you add up all the additional costs to your WordPress plan cost, from plugins you'll need to hire developer help, other ecommerce partners such as EKM might look a lot more appealing.
With everything included in the plan including all the essential features you'll need to run an online shop. EKM can offer you a fully managed ecommerce platform that has a team of over 70 people continually working to improve it. And did we mention that we have UK based support available 7 days a week? One of the best things shop owners love about working with a partner like EKM.

Why not take a look at our plans and see which is the perfect fit for your ecommerce business.
---
Learn more about our ecommerce plans and get started with a free 14-day trial here.