WordPress ecommerce vs Wix for ecommerce are both popular options that many aspiring business owners consider when looking for an ecommerce platform. Whilst many compare them to one another, there are actually a lot of differences between them.
We're going to look at which of these options is best for an ecommerce business, their differences, their pros and cons and of course their pricing to help you make a more informed decision about which option is best for your business.
What to look for in an ecommerce platform
What you need in an ecommerce platform will vary from business to business. Different business models need different things from their ecommerce providers. For example, if your business sells digital products such as PDF's or art prints, then you have no need for any packaging and delivery methods. The item would be emailed straight to the customer.
But most ecommerce businesses do need to send physical products out to their customers. So what you need in an ecommerce platform will widely vary and depend on your business needs.
You may also need to consider:
Your budget
Expectations of the platform
The features you'll need
How you want to market your products
If you'd like to do any advertising
And which payment gateways you'd like to use
If you already have a good idea then we can get started comparing WordPress to Wix and whether or not they are the right fit for your business.
Ease of use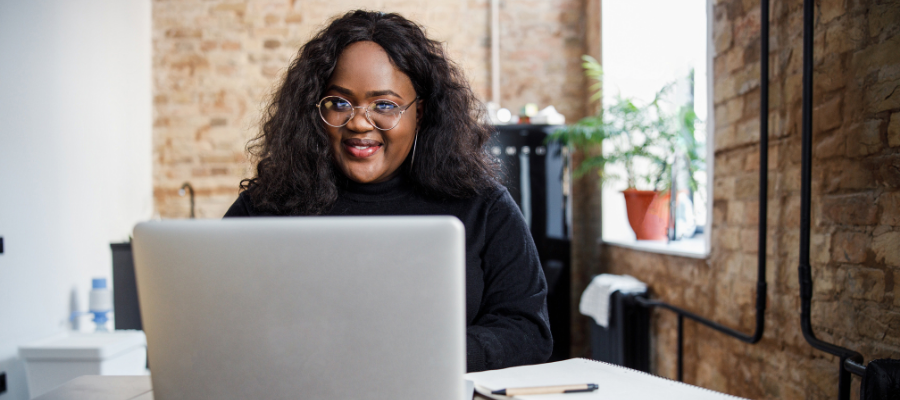 When it comes to ease of use, the level of ease will be influenced by your own abilities. If you're quite confident then you may have more options when it comes to coding knowledge etc. But if you're completely new to the world of ecommerce, there are easier options to get started with.
Wix ease of use
Wix is actually one of the easiest ecommerce platforms to use. This is because they take a simplicity approach with nothing to install and everything can be edited straight from your browser.

It's a 'what you see is what you get' platform with a drag and drop editor to make editing the look of your website super easy. From moving images, shopping cart buttons to your checkout – all of it can be done quickly and easily.
It's designed for new to mid-level website creators but if you'd like to do some of your own coding, you can with Wix Corvid which allows you to customise the raw HTML behind your template.
WordPress ease of use
WordPress ecommerce however, is aimed at the more experienced website builders out there. Those with little to no experience can still use WordPress for their ecommerce site.
When it comes to editing on WordPress, you have to save and preview each change you make in order to see what it will look like. The editor displays the content elements differently in the editor than how they look live.
WordPress also has the ability to add plugins and extensions, which we'll talk about in more detail later. But these can sometimes be tricky to install and some require some technical knowledge. And if things go wrong, fixing the issue can be challenging but WordPress are trying to move toward a more user friendly direction but they aren't as easy to use as Wix.
Templates
When it comes to templates both have a huge range of themes to choose from. They both most likely have something that would suit any kind of business and they can be customised to suit your business style and branding.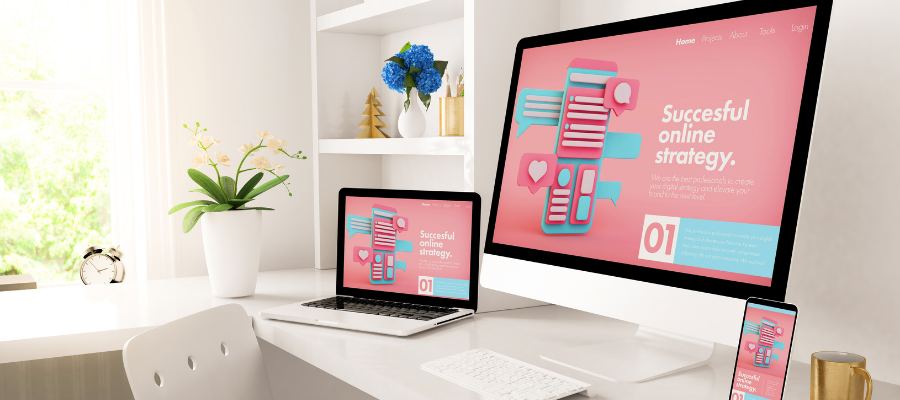 Wix templates
Wix has over 800 templates to choose from and are categorised into industry types. This can help you better decide which templates would suit your business type best. Their templates are easy to edit and are fully optimised for any device.
And if you can't choose between a few templates, Wix ADI is a design assisted tool that will create a website for you based on a few questions about your business purpose and design preferences. However the downside to Wix's templates is that once you've chosen, customised and edited a template you cannot switch to another template.
WordPress templates
WordPress ecommerce also has hundreds of templates to choose from – both free and paid versions. The good thing about WordPress templates is that there's almost no limitations to how much you can customise a template.
With WordPress you can always use a third party theme too, so there's a good chance that you'll find something you love for your ecommerce site. Or you can work with a WordPress developer to create a completely bespoke theme for your business – but this can be costly.
You can read more about the costs associated with building a custom site versus a hosted platform such as EKM here.
Both platforms aren't short on options when it comes to their themes and templates, but let's take a look at what kind of plugins and apps each has, which may help you decide which is best for your business.
Plugins & apps
Plugins and apps are WordPress and Wix's way of doing features. Features are things that your ecommerce business needs in order to fully function. Some other SaaS (Software As A Service) providers, like EKM, have all these features included so you can start selling straight away.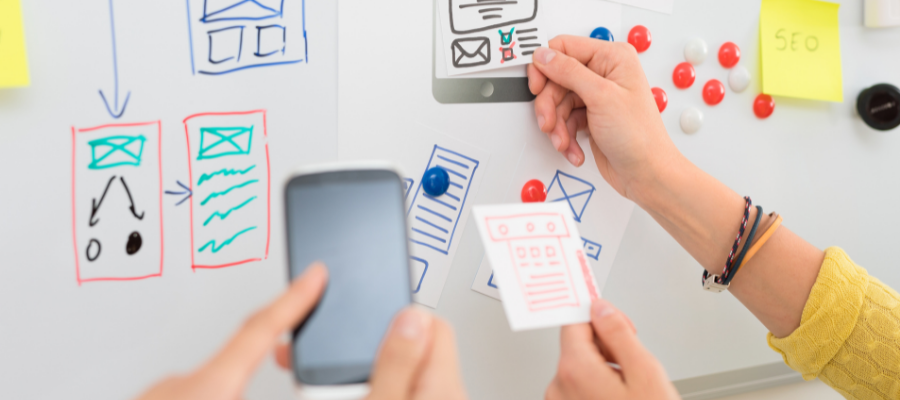 Wix apps
Wix has their own App Market with over 250 apps and counting. Some are free and some are paid and they can be added onto your Wix website in a few clicks.
Wix includes their membership site, forum, live chat, takeout orders, ticketing and RSVP features in their plans – but anything else you'll need you'll have to get from WIx's App Market. The App Market contains Wix features as well as third party features that can help improve the experience of your ecommerce site.
Adding apps to your Wix site can result in an increase in monthly costs. With some being paid, starting from $10 this can quickly add up depending on how many apps you have on your Wix site.
WordPress plugins
WordPress however, is an open source platform which means any developer can create a plugin (similar to Wix's Apps) to use or for others to use on their WordPress sites. They can choose whether their plugin is free or paid for but the best part is that there are over 50,000 WordPress plugins available.
Whilst the quantity is there, you need to be careful about the quality of these plugins. Ensuring that they have good reviews for example or that they are continually maintained and improved by the developers that created then.
Both platforms are great for Apps and Plugins, so there isn't a lot of comparison here. But let's get into the nitty gritty of what really matters to you as a business owner looking to build an ecommerce site.
Domains & security
Your website's domain is an important part of your branding as any other – as well as the security of your website.
Wix's websites come with a built in SSL (Secure Sockets Layer) Certificate which shows shoppers that it's safe to shop with you and hand over their personal information. You can see if a website is safe through a padlock symbol or 'https' at the beginning of the URL.
Wix's premium plans come with a free domain for the first year and after that the renewal per year is around $16.89. If you already own a domain name, you can easily transfer it to your Wix site.
When it comes to domains with WordPress, you can find one through WordPress itself, or source one from a third party domain provider. The cost of a domain can range from around £10 per year to £100 depending on the name and whether you choose '.com' or '.co.uk' etc.
WordPress also automatically installs an SSL Certificate onto your website to ensure privacy and security for anyone visiting your WordPress site.
Luckily they have lots of guides to show you how to add a domain to your WordPress site, whether you got it directly from them or not. Which brings us nicely onto the support for both Wix and WordPress.
Support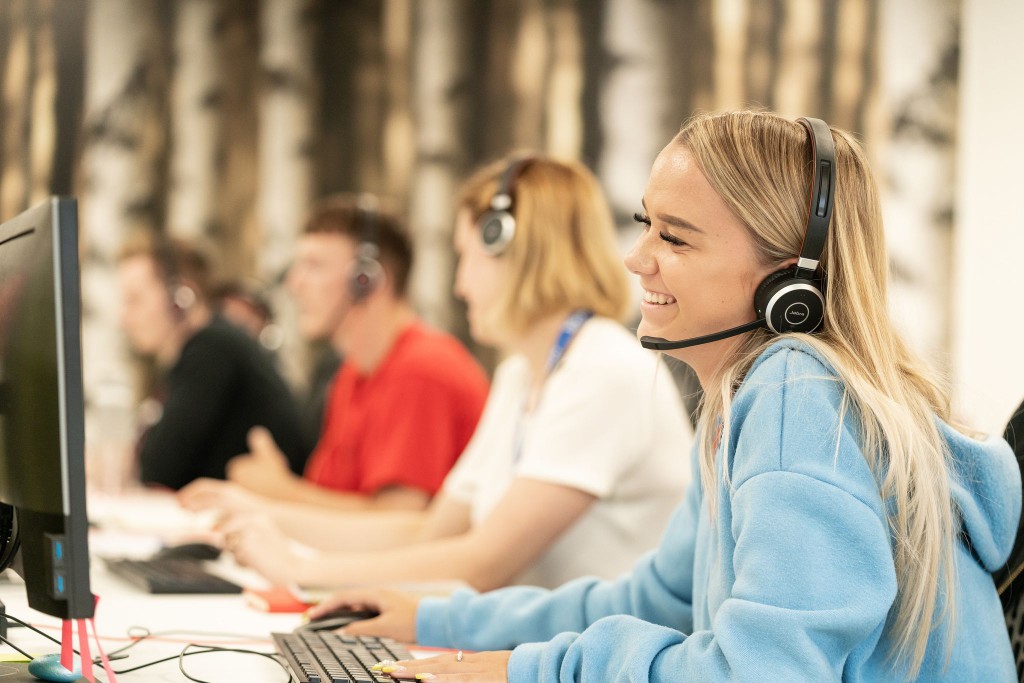 If you're new to the world of ecommerce then support is probably high on your priority list. Wix has great support with an in-house team you can contact via phone 24/7 or email Monday to Thursday 5am – 5pm EST. They currently don't support live chat on their website.
Whilst their support is somewhat limited, in terms of availablilty, you can easily reach them on social media or find answers to any questions in their forums.
WordPress however, you're a bit more on your own. They have a much lesser personal approach when it comes to support. This is due to its nature of being open source – you will need to heavily rely on articles written by other WordPress users and peer advice on forms. But on the other hand, there are a lot of answers out there when it comes to WordPress but it may take you some time to find them, and you'll need to fix any issues yourself.
Blogging
Blogging, while something you may believe to be secondary to other ways of attracting new customers, is actually one of the most powerful ways to do so with little to no costs.
There are many benefits to blogging:
Creating informed content for your customers
Positioning your business as a leader in its market
SEO benefits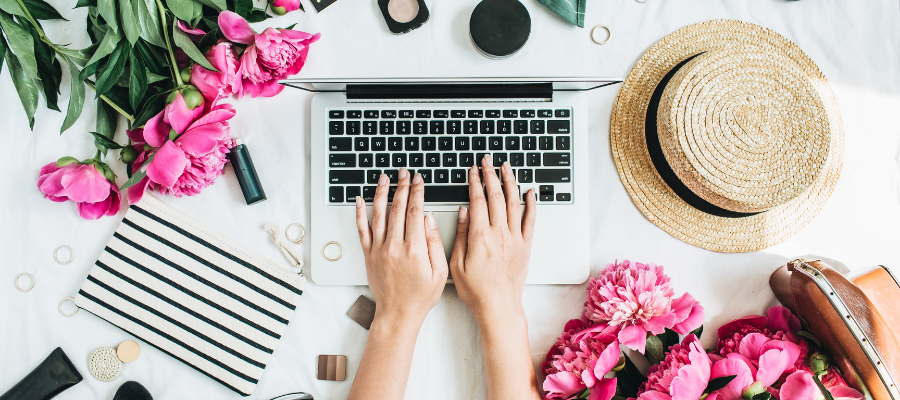 Whilst blogging is more of a long term strategy for generating traffic and leads to your website, showing up on the rist page of google for a branded search term or a popular product is a great way to show customers your business is legit and trustworthy.
You can read more about how the cluster content strategy is working for many businesses when it comes to driving traffic and ranking high.
Blog content if done with SEO in mind for your industry can help increase your blog traffic, engage visitors, rank high on SERPs (Search Engine Results Pages) and lead to conversions. According to Hubspot, websites with a blog produce on average 67% more leads monthly than competitors without.
With Wix you can easily create a blog, categories and comments and a search bar for your visitors – basically everything you need for a fully functioning blog. But it's noted that there are better options out there for blogging specifically.
However, WordPress is miles better when it comes to blogging. As a powerful CMS (Content Management System) it allows you to publish and organise your content however you'd like on your ecommerce site.
It has everything you need plus a few additional features:
Private mode for posts you'd like invisible to readers
A native comments section available to those with WordPress accounts
The ability to backdate blog posts
Feature a single image on a post
WordPress is known as the father of blogging but it lacks one thing that Wix does offer. A free library of media to use within blog posts, something that most of us can get over and source images and media from elsewhere.
Pricing
Now the important part of our comparison – the pricing.
There are some hidden costs with both Wix and WordPress but we'll try to cover as many as we can.
Wix pricing
Wix has a range of plans starting from their free plan up to around $56 per month. Whilst their pricing is fairly reasonable, there are a lot of hidden costs that we touched upon earlier that we'll now look deeper into.
| | | |
| --- | --- | --- |
| Plan | Paid Monthly ($ per month) | Paid Annually ($ per month) |
| Combo | $18 | $14 |
| Unlimited | $23 | $18 |
| Pro | $28 | $23 |
| VIP | $47 | $39 |
| Business Basic | $28 | $23 |
| Business Unlimited | $33 | $27 |
| Business VIP | $56 | $49 |
As we mentioned earlier, their App Market has apps that require a monthly subscription to be added to your Wix site and depending on how many you need, this cost can dramatically increase your monthly subscription.
A small but also important thing to consider is when you opt to pay for an annual subscription, this cost is taken upfront in order to access the savings, even though they're shown as the monthly cost. So a subscription on the Combo plan of $14 per month would end up being $14 x 12 = $168 upfront. And their Business VIP plan would end up being $588 upfront.
Any email inboxes or addresses you need for your business will also cost extra but there are other options such as Google's G Suite where a personalised mailbox will cost you around $6 per month.
One of the biggest hidden costs with Wix is that their plans have a storage limit. No plan offers unlimited storage which means you may run out of space on your site for things like images, videos, file downloads or products.
Upgrading your plan will of course cost you more on your monthly plan. But other providers like EKM, offer unlimited storage on all plans. Why not take a look at EKM's plans and see how they compare?
WordPress pricing
WordPress ecommerce has 5 plans on offer. A free version, a personal plan, premium plan, business plan and ecommerce plan. Prices for WordPress range from £0 to £36 per month – but they bill on an annual basis.
| | |
| --- | --- |
| Plan | Cost (billed annually) |
| Free | £0 |
| Personal | £3 |
| Premium | £7 |
| Business | £20 |
| Ecommerce | £36 |
The level of features you get will depend on the plan you choose. For any ecommerce businesses we would only recommend their Business plan and above to ensure that you have everything you need to sell online.
However, we touched upon a few other costs earlier in this article but one that can end up costing you more than you initially thought is your theme. Premade themes or templates can cost anywhere from £0 up to around £160+. But most of the time it will be a one off charge.
Hosting is another thing to consider within your budget. You can have a quick search online for WordPress hosting providers and this can cost anywhere from £3.99 per month to £12.99 per month and upwards depending on which hosting provider you choose.
Plugins again are another cost to take into consideration as well as any developer fees if you've chosen to hire someone to improve or create your WordPress website.
Which is best? Wix or WordPress?
There's no one right answer to this question. It's something you'll need to determine by yourself based on the needs of your business, your own technical capabilities and your budget.
Remember that there are other options on the market that may suit you better. Let me tell you a bit more about how EKM compares to both Wix and WordPress.
How does EKM compare?
While both Wix and WordPress have their pros and cons when it comes to supporting ecommerce businesses – there's no doubt they both have their downfalls. From both requiring additional costs to provide basic ecommerce functionality to the high barrier to entry with WordPress and the necessary coding knowledge.
With EKM, a SaaS platform, these cons are simply a non-issue. Everything you need is included from hosting to product limits and even UK based support. We've helped over 80,000 businesses get started with their own online business and continue to support British businesses, with over 2,000 5-star reviews.
Our plans are designed to help grow your business offering advice and support at exactly the right time. We're a small but mighty team of around 80 people, working to continually improve the platform, it's features and capabilities. All to ensure our shop owners have everything they need to grow their business.
All our themes are completely free to use and are fully customisable and our Evolution Mode (where our team looks over your site and suggests areas of improvement) is available to all customers, to ensure their site never goes out of date.
But the best part and what our customers rave about most is our fantastic support team. Our Customer Support team are available 7 days a week and our dedicated Account Managers who advise customers on their online shops. All work toward helping your online shop be as successful as possible.
You can see for yourself with a 14 day free trial here.
| | | | | |
| --- | --- | --- | --- | --- |
| Plan | Basic | Standard | Advanced | Pro |
| Monthly Cost | £32.49 | £64.99 | £194.99 | £549.99 |
Plans start from £32.49 + VAT
All plans have all the essentials for selling online included
Free domain and SSL Certificates
No additional fees – one upfront monthly cost
UK based support, available 7 days a week via phone, email and live chat
Exclusive EKM Community group on Facebook
And if you give EKM a try and find out it's not quite right for you, there's no contract so you can cancel at any time. With some plans we even have a money back guarantee. If you do have any questions please get in touch with us on 0333 004 0333.
---
Learn more about our ecommerce plans and get started with a free 14-day trial here.