There are so many articles out there that just give you ten quick tips that will make you think that you can save money on shipping costs. I remember reading most of them! Lucky for you, I have my own business and I have been through every step of this. Most of the ways that people ship their items I have tried and tested.
My business now has business accounts with Royal Mail, DPD and Parcel Force and I will give you an inside look into how much you pay when you get to high (ish) volume. I have met with most couriers out there, I have had accounts with many of them in the past and they all have positives and negatives but it really does depend on what you want out of them.
Couriers don't just look at how many items you sell to your domestic country. They need to know how many items you're selling worldwide, what zones you sell more to on a regular basis, how you ship your items and also what is in the packaging. Some items are banned in certain countries and the list is far too large to put on here so please refer to the prohibited items by country PDF.
So how does it work? How do you get cheaper rates? Well, there are hundreds of different ways to look at this. I'd say first that it depends on your business and what you're selling. If you're selling fragile or expensive items then you will not want to send them cheaply. If you are sending clothing, then it doesn't matter if it gets thrown around by dodgy drivers. See where I'm going with this?
So first thing first would be to recognise what it is you want out of a courier service. Does your business need daily post pickups? Or do you just need it to be the cheapest? Or do you need to offer a premium service and include tracking emails, texts and insurance in case the goods are lost or broken in transit? Once you've figured that out you can then start deciding what courier is best for you and your business.
Before we dig deep here are 10 super fast top tips on how you can reduce shipping costs right now!
Buy postage supplies in bulk.
Negotiate the best possible deals.
Make sure you have a solid back end system for importing shipments (time is money!)
Choose the smallest possible bag/box.
Get a thermal printer.
Trial different delivery prices on your website.
Have different postage services for different sales. Sold something in the sale for under £10? Send those cheap! The customer will already be happy with the discount they are getting and they tend to expect sale items to take a bit longer to be delivered.
Take a look into fulfilment centres and see if they will benefit your business.
Become an absolute pro at packing. If you're sending a T-shirt then make sure it can fit through a letterbox. With Royal Mail, it will cost half the price. I would suggest buying a Royal Mail letterbox guide as they can be super helpful.
Invest in good weighing scales. If you get the weight wrong then you could be paying twice as much as you should be.
Below are some examples of what the biggest couriers in the UK offer, and what their services usually include and how they work.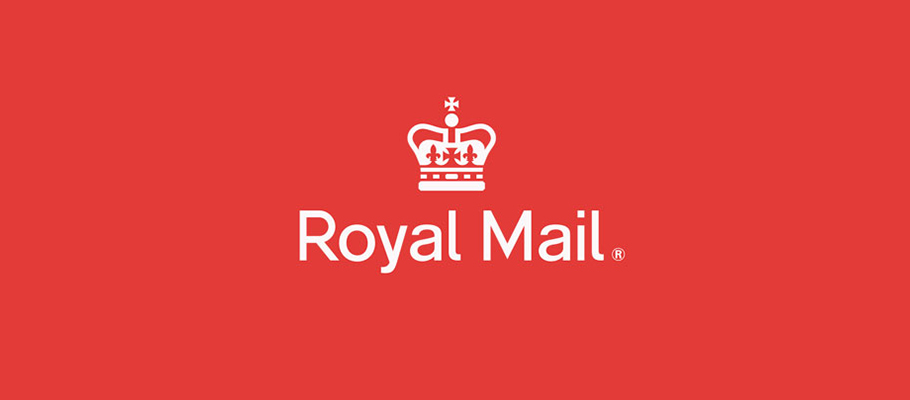 Royal Mail is great for sending out items that weigh under 2KG. Royal Mail has the most options compared to most couriers. They have affordable untracked postage options but also have a fully tracked service too. Royal Mail is probably the largest courier service in the UK with more depots than any other courier service. They are also the most recognized in the UK and you know as a customer that if your parcel isn't delivered that it will be at your local sorting office ready to be picked up.
Pros: They cover every service for businesses sending items under 2KG. They have many different services and they can ship to most countries in the world without any issues.
Cons: When you use their cheaper services like 2nd class, items can get lost and they are untracked and you can't do anything about it. They are also a bit behind with technology compared to some of their competition. They seem to be improving this gradually though.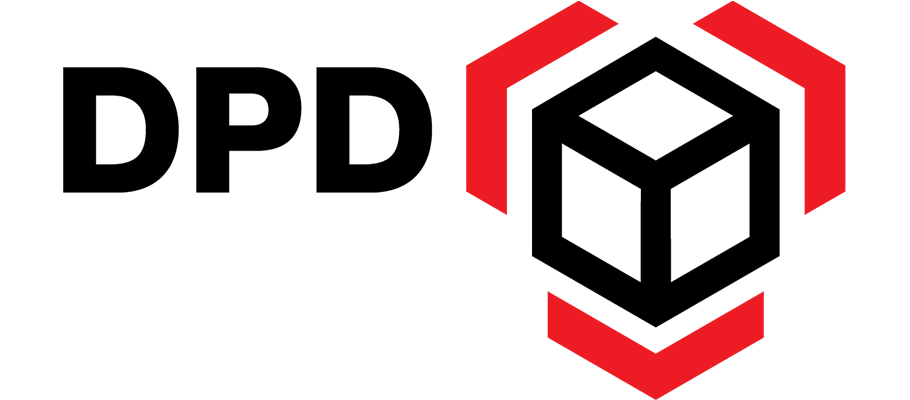 DPD (Part of the GeoPost group owned by La Poste of France) is a company that is really up to date with technology. Even though they offer what most couriers offer, they seem to do it in a simpler way. They have email and text updates, they also have a service that can pinpoint where your driver is and they give you an estimated time for delivery which in my opinion is great. They are one of the more premium couriers out there and their prices aren't too bad for what you get with them. With our DPD business account, we get free postage bags, a free thermal printer with free labels and they help in any way that they can with the packaging side. They are around twice the price of Royal Mail but when you put into account the service you receive and the free postage bags then it does work out near enough the same.
Pros: Their tracking service is one of the best and their automatic text alerts are extremely helpful from a customers point of view. They also have a service called 'Expresspak' which they give you postage bags (for free) and what ever you can fit in it can be sent for a set amount (Usually around £6). Up to 5KG.
Cons: Like most courier services DPD go off your volume. If you're not sending a lot then they can be expensive. Especially if you are sending items that have sold for less than £20.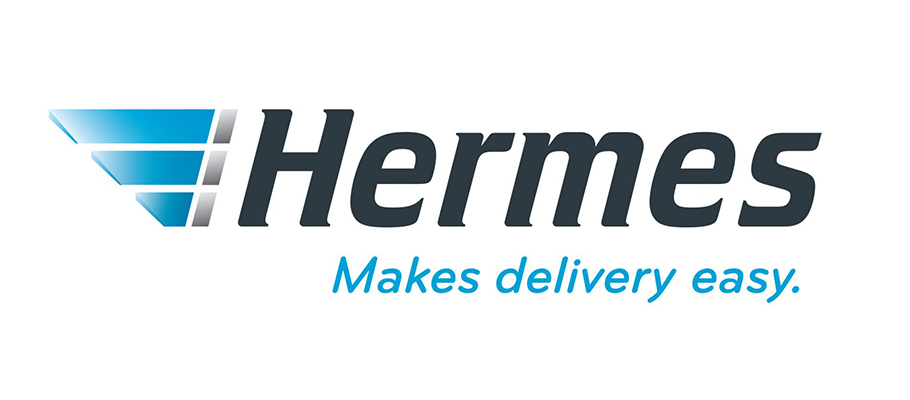 Hermes is one of the most affordable courier services around. They are a bit limited to their services but they seem to be improving them gradually. There are some countries that they can't deliver to which is a problem when you are selling on big multinational sites like eBay.
Hermes usually have self-employed people work for them who deliver the parcels. This means that from a customer's point of view you could get someone roll up in their old rusty Vauxhall Corsa delivering your parcel. Don't judge a book by its cover and all that but when it comes to taking delivery off someone at your door I'm sure we all would rather have the guy in his Hi-Vis vest rocking the courier company's logo on it. It definitely makes you feel safer. Hermes offer cheap parcel delivery services for parcels up to 15kg in weight. Choose to have your parcel collected by a Hermes courier or to drop it off at a Hermes Parcel Shop. You can also book a collection of your parcel on a Saturday.
Pros: They are a great, quick and easy shipping option. Their site is super easy to use and their prices are one of the cheapest.
Cons: They don't seem to offer many services. They can only ship to certain countries and don't have many express options.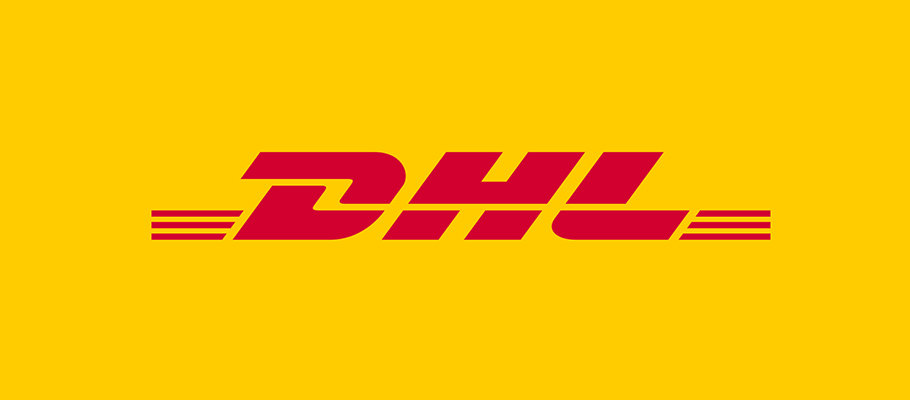 DHL (Owned by Deutsche Post) is a great company if you are sending out items over 5KG. From small to large boxes. Their prices are great and they offer a good service. For sending out smaller items they can be a bit more expensive as their business isn't really designed for sending small packages.
Pros: They are a great company if you are sending out parcels on a daily basis. Their tracking is great and they are a well-trusted company.
Cons: They seem a bit behind when it comes to technology. Their site is a bit outdated and their tracking is not as pinpointed as some courier services.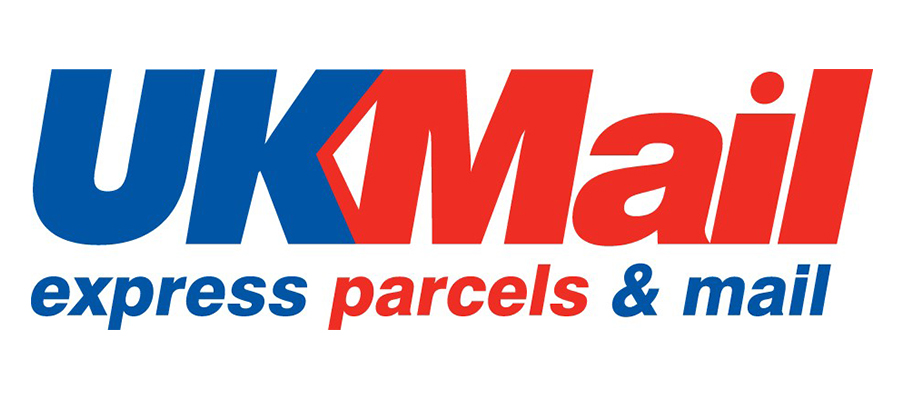 UK Mail (Owned by Deutsche Post) is pretty much the bit that's missing from DHL. They are mainly a business-focused company who deliver mail, small packages and small parcels. They offer the same service as DHL as they are run by the same company.
Pros: UK Mail is great for sending out small parcels and mail. They seem to be the missing link from DHL. They have a good tracking system and their technology is on its way up.
Cons: For smaller mail, they hand over the last steps to Royal Mail. Some customers can get confused by this. You also have to set up a separate account with DHL for heavier items.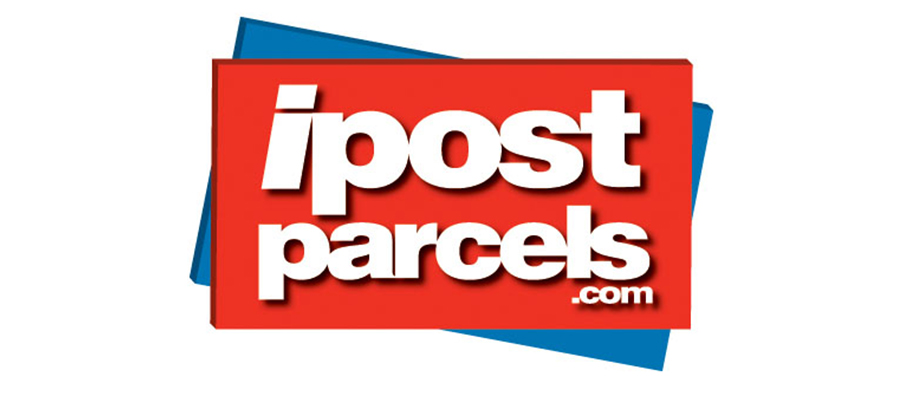 Ipost Parcels ( Owned by UK MAIL) This courier service is more of a consumer-based market and is directed at people selling the odd item when they can. You can't get a business account with these guys as you would just be directed to a UK mail account. They are a great way of sending out parcels that you have just sold on eBay the odd time. You can track everything online and their service is reasonably good.
Pros: Their site is very easy to use. They have a very easy process and you can have a parcel booked and ready to go within minutes.
Cons: They seem to be designed more for the DIY market. Their tracking isn't great. It's hard to contact them and they are a bit pricey in comparison to their competition.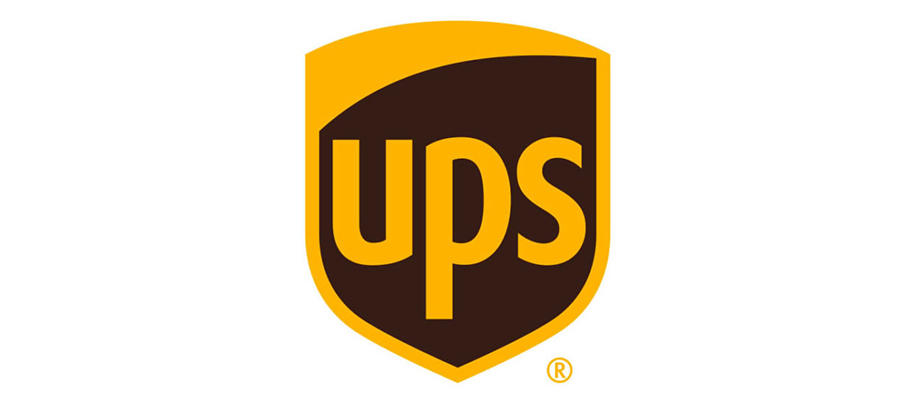 UPS are one of the biggest courier companies in the world. With a revenue of $61 billion in 2016, these guys are at the top of their game. That still doesn't mean that they're right for you though. Now although UPS do offer most services your business will ever need they are a very USA based business and their rates are very volume driven. UPS offer delivery services for both individuals and businesses. They have drop-off options as well as collection services and can deliver to the UK and internationally. To book delivery with UPS, all parcels must be packaged in a box.
Pros: They are probably the most recognized parcel courier in the world. Their whole system is great and their tracking is even better. They have loads of options available for businesses and they really do help with finding the correct service for your business.
Cons: Although they are the biggest they aren't the cheapest and they also don't really have affordable services for sending cheaper smaller items.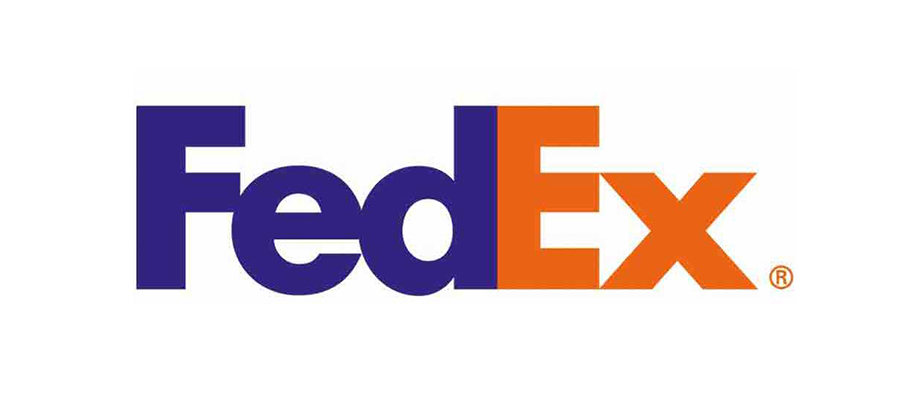 FedEx is another big gun from the USA. With a revenue of over $50.3 billion in 2016. FedEx is a great all rounder for many businesses. They cover small packages to large parcels and have a very reliable service that is known worldwide. Their prices are reasonable and like every courier, they go off your volume. They have a great worldwide network so these guys might be your choice if you're planning to do a lot of business abroad.
Pros: FedEx offers plenty of different services. They are a company that has everything under one roof. Their tracking is great and they are quite affordable.
Cons: Their site and back end for business users could do with some improvement.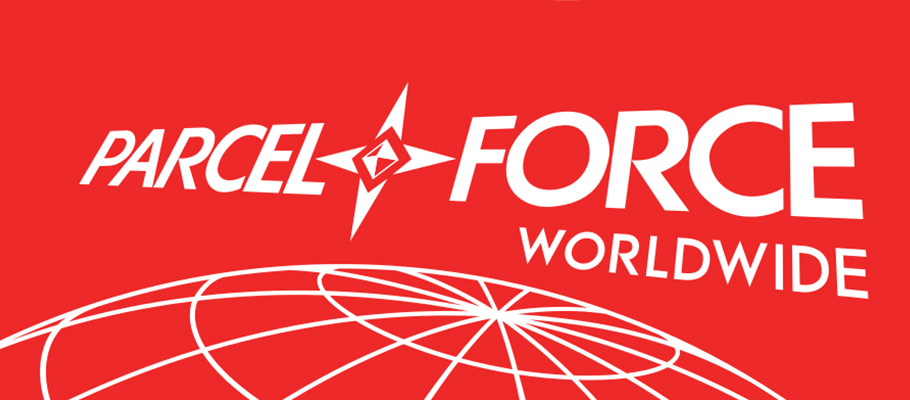 Parcel Force (Owned by Royal Mail) is the heavy version of Royal Mail. Anything over 2KG is always cheaper with Parcel force. You'll know if you go into the post office to send something, the Parcel Force option on heavier items is usually a lot cheaper. So when it comes to getting a business account with them and getting good prices they are like every other courier service and heavily go off your volume. These guys don't deal with small packages and items that are under 2KG as that's their partners Royal Mail job. One of the UK's most well-known couriers. Parcelforce offer a range of UK and international delivery services for parcels up to 25kg in weight. Their range of next day delivery options can have your parcel delivered by 9 am, 10.30am or 12 noon.
Pros: The services they provide are great and they cover everything that your business will need if you are sending out items over 2KG.
Cons: They are known for being a bit heavy handed and unfortunately they do have the worst reviews online for damaged items.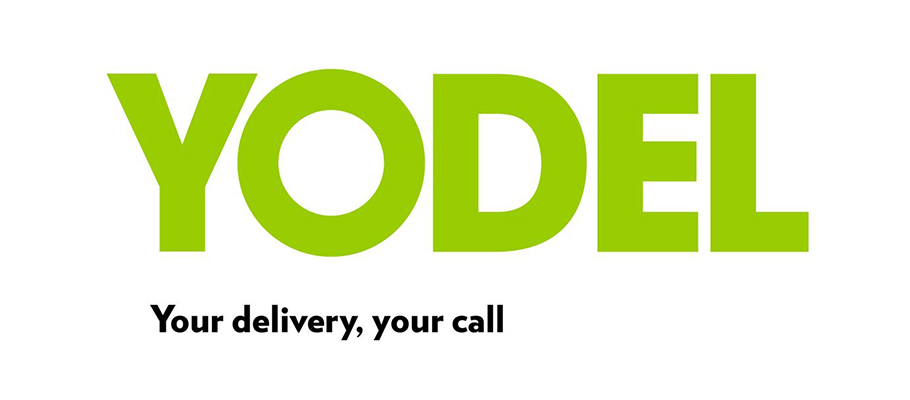 Yodel (Owned by Barclay brothers) offers a wide range of services and cover most businesses from small, medium to corporate. They have reasonable prices and they have a good online tracking system. One thing to point out though is that they have been known for not being able to cope with high volumes. As a business, they are always making huge losses in revenue and it is a very hit and miss service.
Pros: They have a super easy website and their tracking is reasonably good. They are quite affordable and offer a good amount of services.
Cons: Their customer service isn't the best from a customers point of view and they are known for not delivering parcels on time.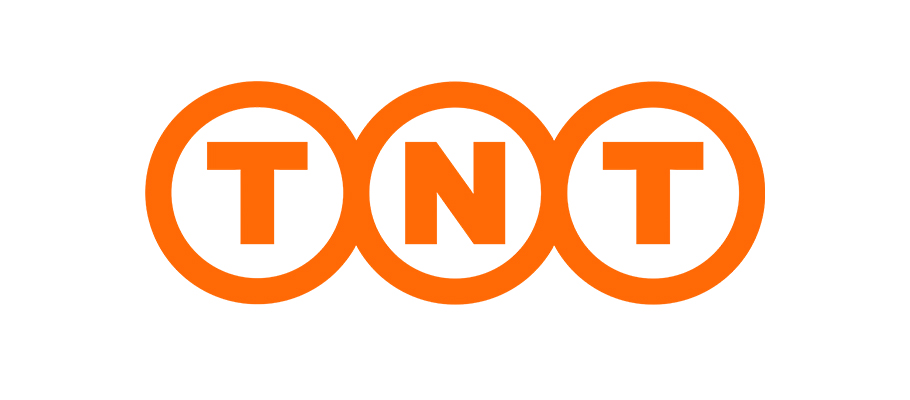 TNT (Owned by FedEx) is great for heavy items but if you want a business account with them then you really need to make sure you that you keep up with the volumes you present to them. They are openly not the best choice for sending small packages or small boxes. Sending something at 1KG would cost the same as sending something at 25KG. Obviously sending small items is not their line. So if you send heavy items then make sure you check TNT out as they are great for wholesalers and companies sending out pallets daily.
Pros: They have a super easy site for sending and tracking parcels. Their back end is great for business users and they are quite affordable when it comes to sending larger items.
Cons: They don't offer the best service for sending smaller lighter items.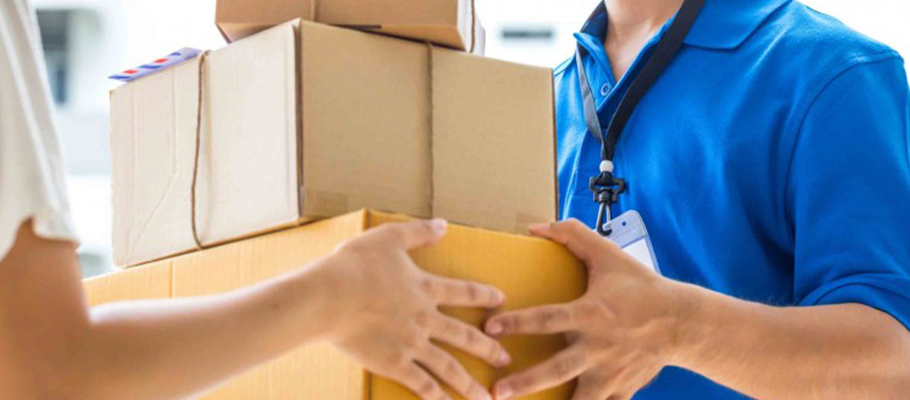 I'm going to cover hopefully everyone's business in this article. From businesses that sell one item a week to 500 items a week, I've got you covered! Hopefully, you can see with the big bold titles where about you need to look.
Shipping 1 to 20 items a week
If you're in this category then you need to remember that you really don't need to be worrying about setting up a courier business account just yet. There's nothing stopping you from setting up one but the rates in most cases would be more than they would be if you were to go through a site like www.myparceldelivery.com. These sites would be the best option for you right now as they show you all the different kind of prices, options and couriers available. It's a great way to trial new services and trial certain couriers. With a pay as you go service, there's no stress or worry thinking that your courier prices are going to rise if you don't hit the volumes. Most of the couriers on these sites will come to pick up from your address which is way better than countless trips to the post office and having to wait in line for ages. Time is money, right?
>> Top tip: Make sure you package your items the right way. All couriers want to know the measurements and the weight of your package. Does your package really need all that padding inside? When the weight of your items goes over 2KG it can start getting expensive so try and keep it as light and tight as possible. You will save a lot of money in the long run if you know how to package items the right way.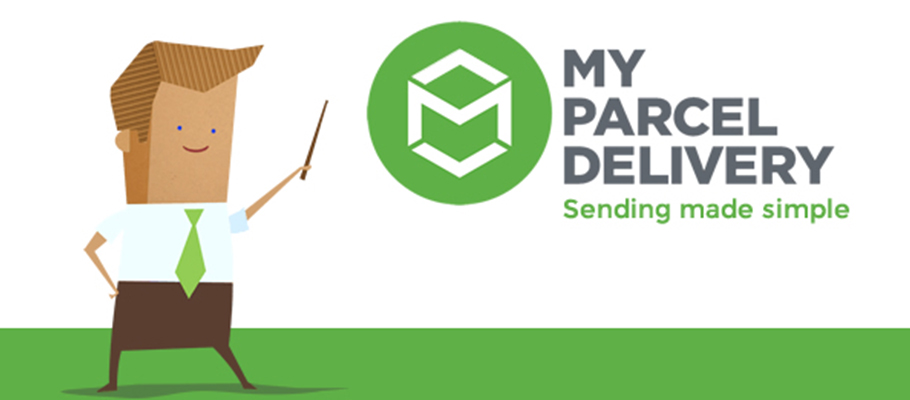 Shipping 20 to 100 items a week
At this stage, you should start looking into getting a business account. Don't rush into it though. Do your research and find out what courier service would be best for your business. Once you have found the right courier then make sure you get a face to face meeting with one of their account managers. Have as many questions as you can think of when you see them. Remember that you can spend all the time in the world and have the best product ever and if the courier doesn't deliver or if they damage your item in transit then that is such a big deal and you could not only lose the money you could also lose that customer forever. Below are 10 example questions that I asked when I set up my business account with Royal Mail.
What are your payment preferences? Do you get a selected amount of time to pay?
Do I get insurance when sending items with you?
How can my customers track their package?
What happens if you don't deliver in the time period I have paid for?
What happens if the customer is not at the address? Do you leave a calling card?
Do you provide shipping supplies such as postage bags and labels?
Who do I contact if something goes wrong in transit?
Do I have to drop my packages off or will you collect from my business address?
Is there any setup charges for having a business account with you?
Are there any countries that you can't deliver to?
It's a big deal setting up your first courier business account. Make sure that you don't give the courier wrong information regarding how many items you ship out. Tell them how many items you send out now and come up with an average. They will want to know what other countries you sell to and what will be in the packages.
It's totally fine to have big plans for the future. The couriers want to know that you will grow with them. But just be careful not to give false hope early on. If you tell your courier service that you post five times the volume than you actually post, then you will get flagged and your rates will be raised which can disrupt business.
>> Top tip: Really do your research when looking for the right courier to use. It's not a case of once you're signed up with them that you're in some kind of contract and you can't leave but it does cause a disturbance if you move. It took me a couple of different couriers to find the one that was right for my business.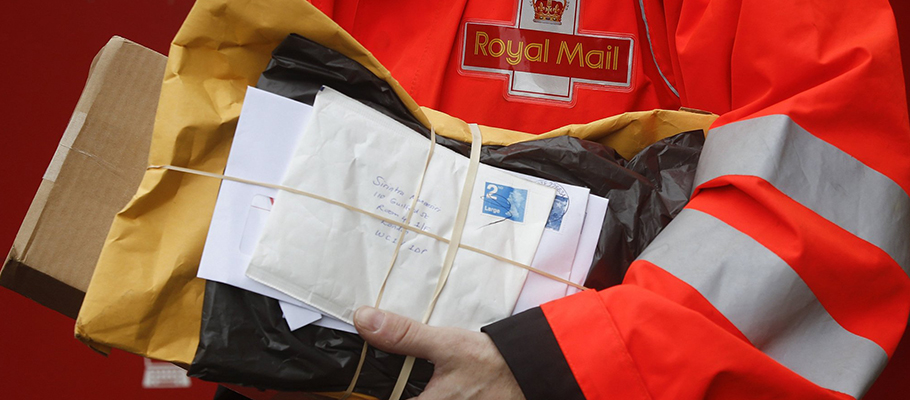 Shipping 100 to 500 items a week
At this stage, you should already have a business account with a courier. If not, then go back a step! Okay, so let's say that you do have a business account but you are not happy with either the service or the amount that you are paying. The first thing you should do in this situation is to try and resolve it with your current courier. Write down what bothers you and ring up your account manager, if you have one. If not, then just ring customer services and speak to someone who can impact your account. You need to remember that your courier does not want to lose your business and they will offer you the best possible deal that they can.
When my business got to the stage of shipping more volume I remember having to pay these huge invoices all the time. At the time we were offering free delivery and these costs were eating into our profit. I realised that my main courier service at the time (DPD) were offering a great service. Unfortunately, though I think it was too great. We needed a cheaper option.
I called my account manager and told them my issues that I had and that I needed a cheaper service to offer my customers that were only spending under £20. Unfortunately, at the time I had the best rate I could have for the volumes I was sending. I had no other option than to look for another courier who could offer me every kind of service possible. I wanted to have an express option but I also wanted a super cheap option for customers who are buying items for next to nothing from our sale.
>> Top tip: This bit is a big jump for your business. Every single courier service will want your business when you hit high volumes. Be careful of couriers offering you great deals that seem too good to be true. I had a friend who went from a great deal with one courier to another great deal with another courier and as much as he saved money short term the long term plan wasn't as solid. You should treat a courier like you treat your business.
They are a big part of your online business so make sure to keep them updated with everything that could involve them and make sure you don't start avoiding them when you can't afford to pay a bill. They are in business too and should understand how hard it can be. A good courier service will always be there for you and will always help out when they can.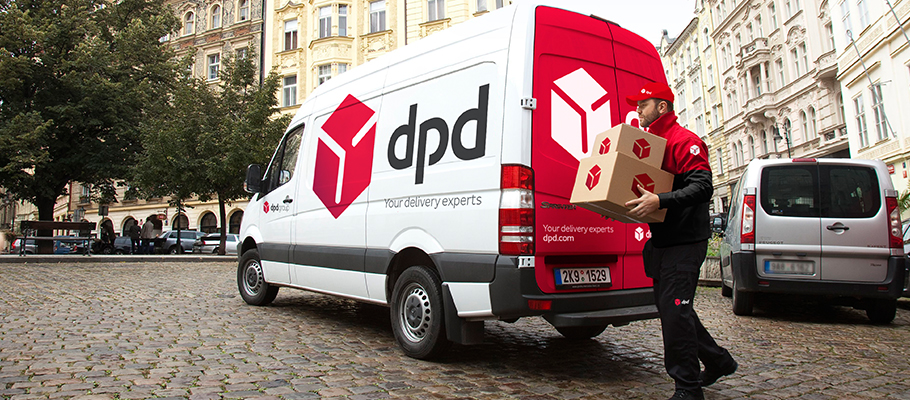 Shipping over 500 items a week
Okay at this stage you should 100% have a business account. Literally, stop everything you're doing right now if you don't! So you're shipping out over 500 items a week. Great going! When you get to this stage you can see your invoices going into the thousands for sure. Totally depending on what you're selling it could be even more. So how the hell do you save money when your courier is apparently offering you the best service and price they can? Well… When you're at this size they do NOT want to lose your business. When I hit this stage I was with Royal Mail for my main business. I still had a DPD account that we used for items over 2KG.
I was getting invoices of over a thousand pounds a week! I started to have a look around at competitors. I set up a meeting with Hermes and explained everything that we spent and that we would like to cut some of the costs down. It was a good meeting but I felt that they would only be able to offer me a very slightly cheaper price. I had been bitten before by couriers offering me a cheaper price at the start to get you signed up to them and then six months down the line they would up their prices to near enough the same as the last company. So I decided to leave it and carry on with Royal Mail.
Another option for a lot of businesses is to look into fulfilment services. This is a very beneficial service for many reasons. It means you don't have to carry any stock which saves you time, money and space. They also have big discounts with couriers. Just think how cheap fulfilment shipping rates are if they are sending thousands of items a week.
>> Top tip: At this stage, you are kind of in control. The couriers will NOT want to lose you and your business at all. The discount you get is most probably really good by now. The next discount wouldn't really be anything massive from now on. At this stage, you should approach other courier companies and let them know your volumes and what you tend to spend with your current shipping company. Set up a meeting and find out if there is someone better, cheaper and just better fitting for your business. It's never a bad thing to look. If you do find someone cheaper then you never know it might be enough for your current courier to lower their prices in order to keep you.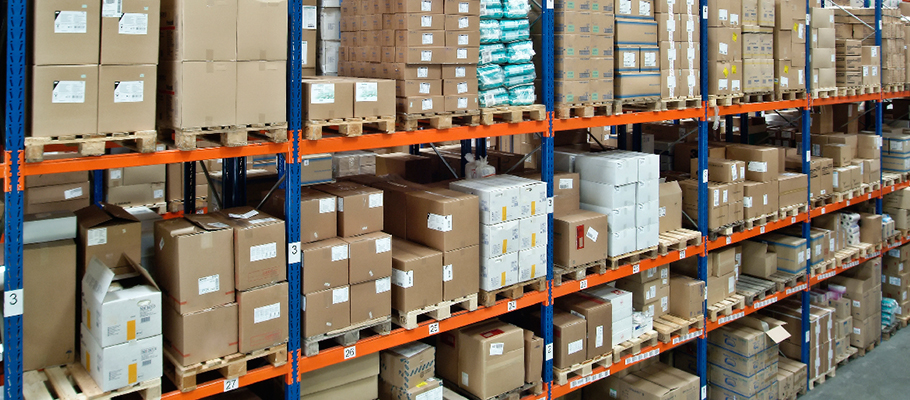 One thing to remember when having a business account with any courier service is that your volume is their key. I have made a few mistakes in the past by having two courier accounts offering near enough the same service. Sometimes to save money and sometimes it's just in case something goes wrong with one. The problem with using multiple couriers though is that your volume is lowered to your main courier.
If you send 100 items a month and then start sending 30 items a month to save yourself £20 then that's 30 packages off your volume for your main courier. That's 360 items a year. Couriers work in tiers. For example, if you send over 1000 items a year then your domestic shipping rate would be let's say £4. Where if you're sending 5000 items a year then your domestic shipping rate would be more like £3 for example. So you need to work out that if you're taking a certain amount of volume away from that yearly figure, it could affect your prices for everything.
In summary, try and always be open-minded but remember not to jump ship too quick. Changing couriers can be stressful for you and your customers. You also have to think of your staff as some courier companies platforms are different and can cause downtime and also cause mistakes. If you take just one thing from this article then please understand that there is a big mix of opinions out there about different courier services.
Just because one person from one town had one bad experience does NOT mean that the courier service is bad overall. There are so many parts to the chain when it comes to couriers, there will be human errors with every single courier service and yes some seem to be worse than others.
I'll leave you with some examples of price differences depending on your volumes. Please note that these are just examples to give you an idea of the savings. There are many alterations to these prices from what country it's going to, the measurements of the package, whether you want insurance, a signature etc.
I'm going to use an example using Royal Mail and DPD as I currently have an account with these two companies. For sending a 1KG package fully tracked on Royal Mail 48 hour service will cost around the £3.50 mark. If we can fit it through a letterbox and I don't want to track it then it would be less than £1. For the same package to be sent via DPD it would cost me just over £7 with their DPD two day service (same price for their next day service)
If we flip it the other way and I had a box that was around 10KG in weight then it would still only cost me just over £7 with DPD. That would be for an express service, fully tracked and signed for. When needing to send something that heavy via Royal Mail they would unfortunately not be able to do it and I would be passed onto their sister company Parcel Force. The same package with them would be over £15 as we do not have high volumes with them due to us only sending heavy items on rare occasions.
---
If you'd like to learn more about setting up your own online shop, read on for more insights into running your own online business here.