So you woke up this morning and decided you want to be an entrepreneur. That's great! But wait, you don't know how to start a business with no money! Uh oh, that's not so great. No money to start a business must mean you can never do it right? Wrong. People come up with loads of reasons why they can't start a business and having no money is usually up there.
I know at this stage a lot of you are thinking of businesses that absolutely do need money to start and yeah you're right there are many businesses that 100% need capital to start. Try building a property empire with no money? And yes you'd be right, you do need money for that. The truth is though, that you need to start small if you are a nobody in business. There are so many ways you can start without needing any money, I've listed a couple of examples below.
---
Start your business small
When you first start a business you'll want to test out your business idea first of all. We recommend starting out small with friends and family, asking them for feedback and sharing either your products or services on their social media channels. This can help you graduate to advertise your business for free with word of mouth. This is still a powerful tactic that many businesses use to create hype around a product or launch.
Utilise a marketplace
Once there's a tug on the line so to speak, you may want to take your business idea from selling to friends and family to an online marketplace. There are plenty out there to choose from but may depend on what kind of product you're selling.
Etsy for example, only allows handcrafted items to be sold on their platform while on others like eBay you can sell pretty much anything. Again it will all depend on who you're targeting with your products, where they are likely to shop etc. Do be aware that even though marketplaces like these are extremely useful for selling your products online, they can also become your competition too.
Get funding for your business
If these options aren't the right route for you and you need to drum up some capital to get your business idea off the ground, perhaps you need specialist equipment as an example, you can look into getting funding for your business.
Another great way to get your business off the ground is to look at funding options. There are a wide variety of funding programmes out there that you can apply for and some even come with mentorship.
You can also look toward a more traditional route and apply for a business loan at your preferred bank. If this is the first time you've applied for a business loan, remember to try to keep your expenses on this account as small as possible and going forward, try to fund other expenses with the revenue your business creates.
There are also other ways to raise the capital needed and those are becoming more popular and large brands like Tile and Revolut found their start on websites like Kickstarter and Crowd Funder. If you do manage to raise funding for your business, there are a few other options on how to get a business idea started, which I've also listed below.
Is dropshipping a viable option?
The greatest thing about an online drop shipping business is that you don't need to have any stock at all and you also don't have to worry about shipping the item out as the drop shipper will do all of this for you too. That removes all the financial stress and risk of having a warehouse full of staff and stock.
Take a look at our dropshipping service here
So how do you get started? The first thing you would need to do is find out if your business idea would support drop shipping. If you're a clothing business, then that's great but if you're wanting to sell second-hand cameras I'm afraid you're going to have to move on to the next tip. Take a look at our blog on Dropshipping for more guidance
If you can drop ship your products then the first step would be to list your products for sale on your own website if you have one. If not, then find one that will offer a free trial you can also start on websites like eBay and Amazon. After that, all you do is wait for an order to come in. Ok, maybe not that easy.
You will need to promote it to get your first sale, and once your first sale comes in then all you have to do is send the customer details to your drop shipper and they do the rest. Obviously, they charge you more for the product than if you were to buy it in bulk due to the extra work involved from their end. But if you have no money it's the perfect way to start. Remember though, if the drop shipper messes up with either late shipping or quality you will get blamed. So make sure you can trust the drop shipper as much as you trust your hairdresser.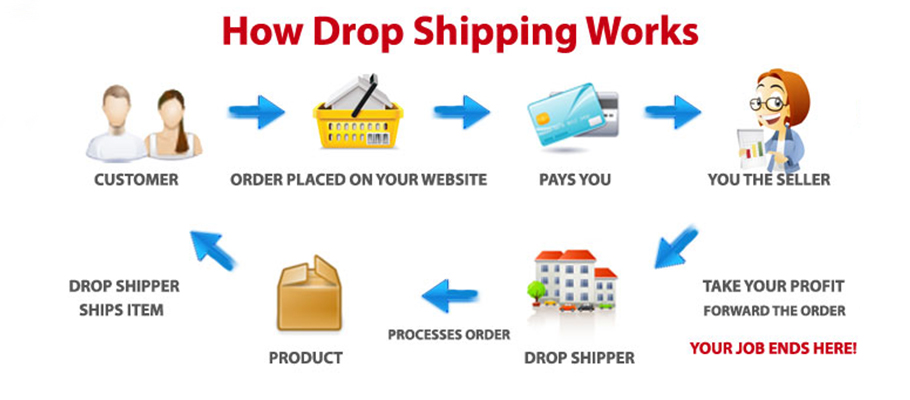 Sell something you have that you don't really need
Okay, so most of the time you will need money to start your business. It is totally possible to start a business without money but it will be a very slow process to get going and it totally depends on what line of business you're going into.
So here is some real advice if you really want to get going fast. Sell something you have that you don't really need. Maybe you have an old Xbox or computer that still works but you don't need anymore. You can look to sell items like these and use the money to reinvest into your business. If you have no other way of getting hold of money, look around your house for anything you don't need. Computers, clothing, TV, old phones etc.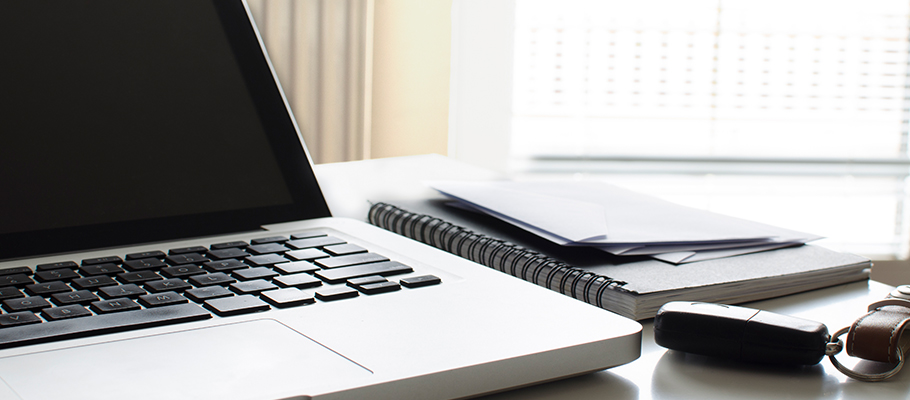 Make something that someone wants
Yeah okay making something usually costs something upfront to buy the materials you need in order to build something. If you're wanting to paint a picture to sell, then the paint still costs money as an example. Sometimes though you can make something from nothing, no cost at all. Most of the time it's best to look around your house to see what you have or what you can get off someone you know. There are some great platforms to sell your handmade products on. Etsy, Bonanza, and eBay to name a few. Many business owners sell their products on as many platforms as possible to maximise their exposure to their business.


Sell your services
If you're good at something whatever it may be, get really good at it and then you can set up a service-based business. There are a couple of different ways to get started with selling your services but it does depend on what line you're going into. If you are wanting to make websites for people then the best thing to do would be to list your services on a website like Fiverr, PeoplePerHour, Elance etc.
Once you get a customer base you can then start your own website and get people to pay for your services directly through your site. If your service business is more of an offline business like landscaping services for example then you will need to get out there and find customers via flyers, word of mouth and maybe even some social media marketing. Once you have something to show then you can start a website and again you can then get people to pay via your website for your services. You could even sell the odd bit of stock such as plant pots etc through your site too.


Make your business a side hustle
If like most of us, you still need to pay for bills then starting a business can be even scarier when you have financial commitments. I remember when I was 19 years old quitting my well paid day job to go full time with my business. At the time I was still living with my parents so I had some time to get things going. If I could go back in time though I wouldn't have quit my job till I had some solid savings to fall back on. I remember never having money to do anything and as much as people like to say that money doesn't make you happy it sure does make the bad times a bit easier.
So, going back to why it's a good idea to keep your day job. While you are working your day job your new business can still be running in your spare time. Not only does it give you an idea of how well your business will do it will also give you an idea of how much money you could make from it. If you have financial commitments, then you should be working out how much money you really need to survive and DO NOT leave your job until your business can afford to pay you the same.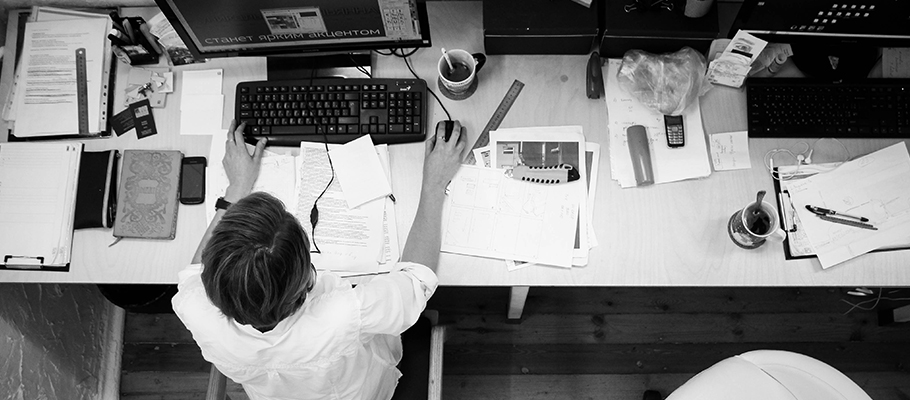 Utilise the power of affiliate marketing
Affiliate marketing is slightly similar to drop shipping but with some slight differences. Like drop shipping, you don't need to have any stock and you don't have to worry about shipping products out to customers. Basically, you pick a line of products that you want to get involved in and then you find an affiliate partner who has products available in that line. Some of the most popular affiliate sites are Amazon and Clickbank. Between them, they offer the most digital and physical products that you can think of.
So, how do you make money from this? You offer the products you have chosen to sell on your own website, blog or anywhere that you can think of where people would be interested in buying said products. Each product has a unique link that tracks back to your account with your affiliate partner. When a customer clicks on the link, they are taken to your partner's shopping cart for check out. Once they buy, that purchase is recorded and you get a commission. The commission amount depends on the affiliate partner but it's generally 5 to 25%.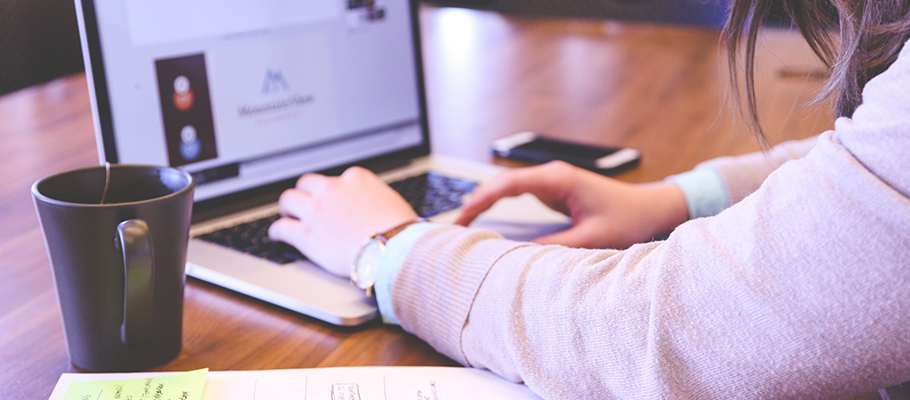 Be sure to inform your audience through blogging for no cost
In most cases, if you're wanting to become a successful entrepreneur then you usually have a strong passion for something. If that's the case, then starting a blog has never been easier. With services like Blogger and WordPress, you can start your own blog for free. You can also create your own site and secure your own hosting for an extremely low price (Some hosting is only £1 a month!).
A lot of people get confused when it comes to blogging as they think you have to be good at writing. If you want your posts to be like a book then that is completely fine, but the truth is that you don't have to make your blog like that. Remember, this is YOUR blog and you can do it however you want to. Include photos, videos and make it look however you want it to look.
Okay so how do you make money from a blog? Well, firstly you want to get good at it. You need to make good content; you can't be expecting to make money on your first post. Once you have got the hang of things then start looking into Google AdSense. These are pay per click ads that appear on your blog. Every time somebody clicks on an ad (which are related to the customers' interests) you make a bit of money. I'm not going to lie; the money you make from this will not change your life but it all adds up for sure.
Here are three super quick tips when it comes to blogging.
1) Be consistent. You need to post new content on a regular basis. If you post daily or if you only post twice a week, make sure you stick to it.
2) Don't be fake. Try not to come across like someone that you're not. You really need to be just you. If you have opinions on a matter, then talk about it like you would to your friends. The most successful bloggers in the world didn't become famous because they kept to the rules and only talked about safe topics.
3) Only talk about something that you know about. The worst thing you can do is talk about something that you have no idea about. There is no excuse for it, you're the one with the power of publishing your blog post. If you're unsure about something, then take more time to research it before releasing it to the world.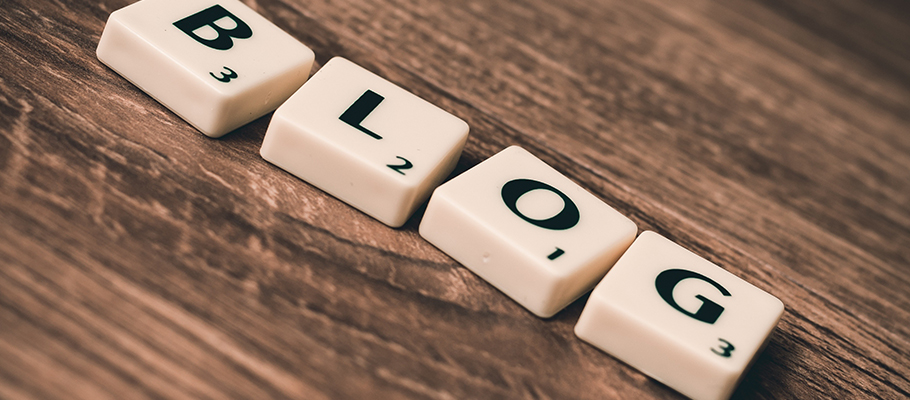 Use a credit card or get a loan to start your business
Applying for a new credit card or your very first loan is daunting I know but if you're trying to get into business then you should be passionate enough about your idea that you know you will not fail. If you generally know that people want your products or services, then using a credit card or small loan will make things faster for you.
One of the hardest parts of business is getting going and it really can take years. Remember though that credit cards have very high interest and can destroy your credit score if you don't pay them back on time. I would suggest searching for companies that have great offers for new customers. There are many companies out there that offer interest-free time periods. Check out some great card deals here.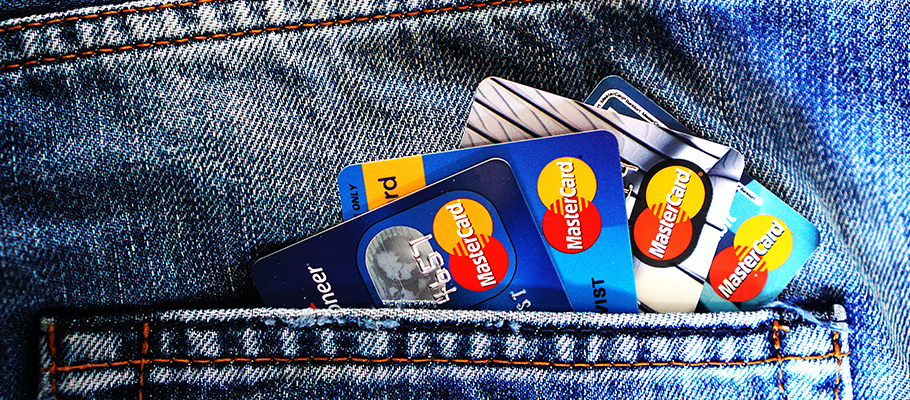 Friends and family
There are usually two options when it comes to your friends and family helping you on your entrepreneur journey. Option one is if you have a friend or family member who has a bit of spare cash, then talk to them about your idea. Let them know that they will hopefully get their money back by such a date and really try and get your passion across to them. Don't get offended if they don't want to help you, not everyone has an entrepreneurs brain and a lot of people don't like risk. If you can't find anyone to lend you some money, then this leads us to option two when it comes to friends and family.
Option two is to ask your family and friends for help. They might know someone who wants to buy your products, they might know someone who can design you a promotional flyer. You never know until you ask. Reach out and again, don't be offended if nobody wants to help. This is your journey and a lot of people can't see it as clear as you can.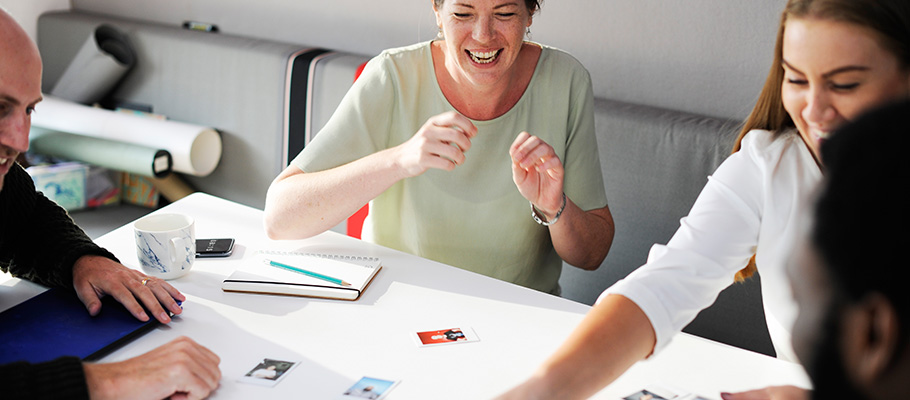 Be sure to get pre-orders in
Okay, so what if you can sell your products without even having them yet? Sounds like a dream right? The truth is, if you go about this the right way, you really can sell your products without actually having them in stock yet. This comes down to a couple of things.
1) Find a good wholesaler/supplier for the products you're selling. This kind of technique works best with drop shippers, but you can also make it work for anything if you know you are getting the product at the right price.
2) Make sure you know the quality of the products you are buying are what they are meant to be. I'd suggest doing a dummy order for yourself before selling anything to anyone.
3) Build an ecommerce website. Many places offer free trials, so use that to your advantage. You will then need to list the products you want to sell and specify that this is a pre-order.
4) Make sure that you give the customer a good understanding of when the product will be shipped out. (You should know how long it takes with the dummy order you made)
5) Never ever promise something that is not in your control. In some cases, wholesalers have minimum order amounts. So say you're selling the new Buzz Lightyear toy. You put it on your site and one sells. Great! You then ring your wholesaler and you realise that you have to buy 100 to get them at a certain price. That customer will then be waiting and waiting while you try and figure out how to solve the issue. So, make sure you know everything about how your wholesaler works and only offer something that you know you can do.
Create your own brand
Once you manage to get some capital behind you business idea and perhaps you're even making a little profit, going back to what Antony mentioned in his video, marketplaces can become your competition and the best way to combat that and stay competitive is to set up your own online shop and grow your brand.
Moving to your own online shop
Setting up your own online shop can have some upfront costs but the long term benefits far outway any initial cost.
If you're a local seller looking to sell online you can even find ecommerce platforms that let you sell locally online for free minimising costs even further.
If you decide to take the leap into opening your own online shop, there are hundreds of resources online to help you out but you can always speak to our experts.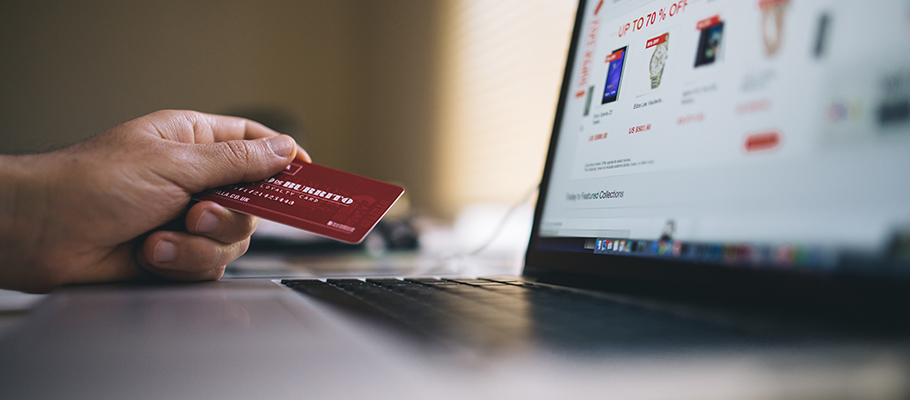 ---
If you'd like to learn more about setting up your own online shop, read on for more insights into running your own online business here.