Guest blogging has been around for many years and is the act of writing content for another person, or business' website. There are many benefits to blogging, especially for businesses.
What is guest blogging and why is it important
The act of guest blogging can be a great way to increase your site's traffic, boost your domain authority, increase brand awareness and build relationships and reputation with more authoritative sites and readerships. Guest blogging provides you and the guest website with a mutual benefit in the form of them having content created for them and you receiving valuable backlinks for your website.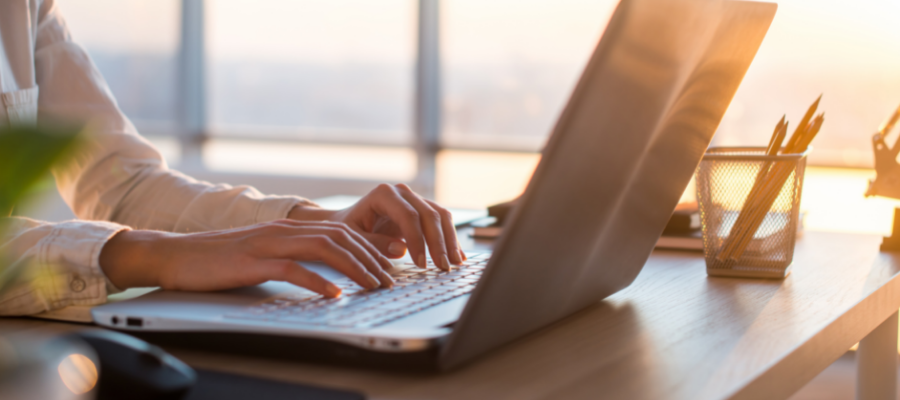 SEO benefits
Let's start off by talking about the SEO benefits. The aim is to create high quality valued content for legitimate websites. By legitimate websites, we mean ones that are firstly, relevant to your own audience (not a competitor) but a supporting website and secondly they have a pretty decent domain authority.
If done well, your guest post efforts could help your website earn higher organic rankings on search engines like Google. It comes down to ensuring that the content you're creating is highly relevant, engaging, helpful and genuine. Avoiding low-quality content positioned as a quick way to earn lower-quality backlinks for your website.
Domain authority
Domain Authority (DA) is a score SEO platforms provide for you to see how your website compares to others. Domain Authority was created by Moz and it scores websites on a scale from 1 – 100, the closer to 100 the more likely they are to rank higher among SERP (Search Engine Results Page) results. A backlink from a good DA site is kind of like a recommendation for your site and different sites can carry different weights.
This is why it's important to be selective about which sites you'd like to write for. Ideally, you want higher ranking sites to provide a backlink to your website, as it indicates to Google that your site is trustworthy.
You can read more about link building in our complete guide to SEO here.
Backlink profile
A backlink is a hyperlink that links one website to another. The backlinks you acquire for your website create your 'backlink profile' and is essential to SEO.
You can check the number of backlinks to your website in your Google Search Console dashboard under 'search traffic' and 'links to your site'. Some links may be listed as 'follow' and some as 'nofollow' and this means that those links with a 'nofollow' will not reap your website any SEO benefits. But those with 'follow' can benefit your SEO.
Ultimately the more trusted backlinks you have in your backlink profile the better and higher your website can rank. You should also look to include domain diversification to have a greater impact on your rankings.
But how do you earn valuable backlinks from guest blogging? We're going to now look into where you should start if you've never done guest blogging before.
Where to start with guest blogging?
Knowing where to start when it comes to guest blogging can be overwhelming. There are a plethora of websites in the hundreds of millions out there and you need to determine which ones are worth the time and effort to support. This is where your research comes in.
Research
Google is going to be your best friend here. Searching for sites relevant to your niche or industry is a must as you want your content to be read by an audience who have an interest in what you do.
If you sell children's toys, you're going to want to research websites such as mother and child magazines, blogs and forums. To do this using keyword searches, try the following in your search engine.
Keyword 'submit a guest post'
Keyword 'guest post'
Keyword 'guest post by'
Keyword 'accepting guest posts'
Keyword 'guest post guidelines'
These kinds of searches with the correct keyword can lead you to a website's guest blog guidelines page.
Source: Hubspot
When documenting your research, Hubspot has a great template (see above) and this will give you a better idea of which websites to target first and which would be more beneficial to your website.
Here are a few criteria that your guest blogging opportunities should meet:
DA of 30 or higher
Spam score of 3% of lower
Thorough editorial process
Once you have your list nailed down in order of priority you then need to start thinking about how you're going to pitch your ideas to your selection.
Pitches
The first step to pitching is to first read over any guidelines for your target websites to ensure you fully understand their needs for any guest blogs. Each pitch needs to be unique and tailored to the audience of the website you're pitching.
Here are some pitch ideas to get your creative juices flowing.
That also includes the idea you're pitching too. You'll need to go through their previous pieces to check that your idea isn't conflicting or something they've covered before. You may even come up with an idea that compliments or gives another angle on a piece of content they've published.
You should then find the appropriate person to contact in order to pitch your guest blog idea. Some businesses have the right contact information on their 'contact us' page but Twitter is also another good way to find the right people, as some may tag the business and their job title in their bio.
You will need to keep a record of these contacts somewhere and if you don't have a CRM (Customer Relationship Management) system, then a simple Google Sheets or Excel Spreadsheet will be just fine.
Then it's just a case of conducting outreach to your chosen targets, along with a bespoke pitch for their website. When it comes to crafting your outreach email, don't beat around the bush. They'll know you're pitching them so it's better to get straight to the point but you'll need to have something that makes you stand out from all the other pitches they receive on a daily basis.
Once you've secured the go-ahead for a pitch, you can start crafting it. We're going to go through how to create the perfect guest blog now.
How to create the perfect guest blog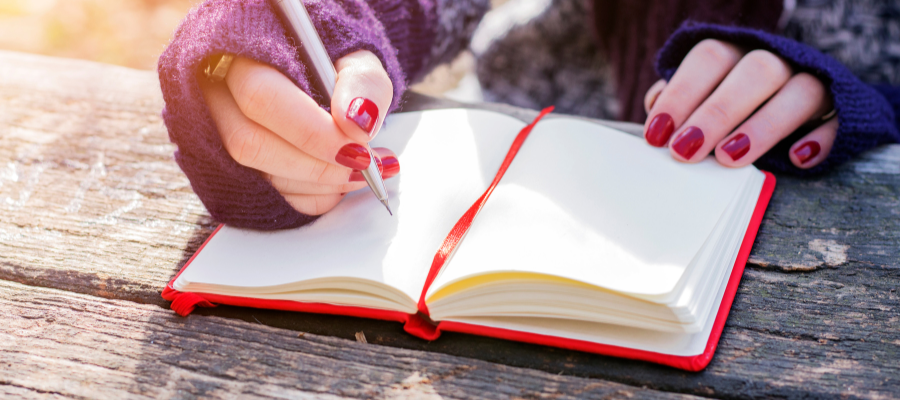 Research and structure are really important when creating a blog, especially if you plan on using any statistics or quotes. They need to be accurate and fact-checked before you include them.
Your structure, however, will help you craft a story that will ultimately make it easier for the reader. Structure is also important from an SEO perspective. Using H1, H2 and H3 headings will help Google understand your content better.
Once you have your structure down, you can begin writing your content but there are a few cardinal rules for making sure your content meets SEO standards.
Always include 3-5 links (including your own website)
Use a target keyword within your content, meta title and meta description
Link to other existing blogs of your target website
Use relevant imagery throughout to break up the content
Use alt-tags to describe the images used
Ensure you have good readability
Always finish with a CTA
And remember to always consult the guidelines the website has provided you with to ensure that your content also meets their standards.
And lastly, you'll want to create a short bio for yourself / your business which includes an elevator pitch of what you do, a link to your website and a professional headshot. Once the piece has gone live, don't forget to be social and share across your business and personal social media to increase reach and engagement.