What is SEO writing?
SEO content writing is the highly skilled practice of using keywords within website content to increase visibility and rankings in organic search results. SEO (Search Engine Optimisation) is a $80 billion industry and it's something that every business uses to gain an advantage.
There can be a lot of technical knowledge required when it comes to writing content for SEO purposes which includes a lot of initial research. It's not just about writing content that you hope will be ranked highly. It involves creating a content strategy with measurable goals such as an increase in organic traffic, increased click through rate, higher SERP (Search Engine Results Page) positions etc.
But as a busy business owner why should you care?
As far as long term strategies for growing your business go, SEO can be one of the most cost effective ways to grow your business.
Why should you create SEO driven content
The short answer is, the content you curate targets specific keywords which results in your organic listing ranking higher in the SERP results. Which in turn earns you more organic traffic to those pages and can result in a growth in sales.
Whilst this strategy isn't a quick win and is more of a long term strategy, once you have earnt high organic listings, search engines like Google will know that the content you produce is both relevant and trustworthy enough to push in front of users.
Gone are the days where you could keyword stuff within the HTML of a page to earn a high ranking – Google now looks at a lot of different factors to determine relevance and therefore rank for specific keywords.
Key ranking factors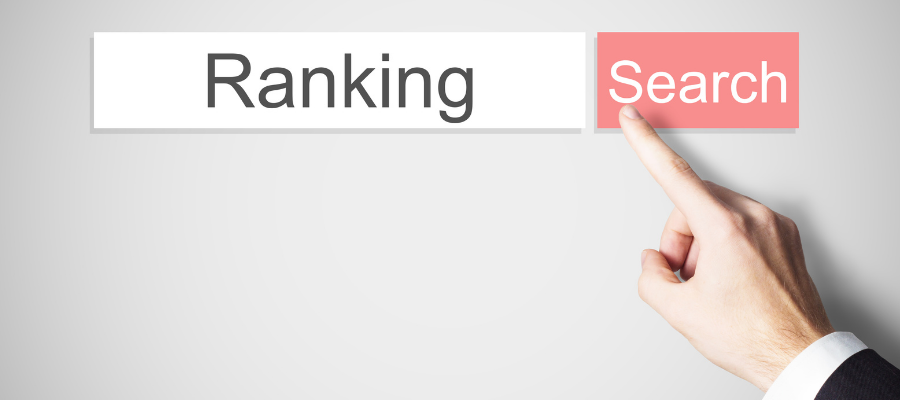 What are the ranking factors? You may be thinking. Whilst Google's algorithm changes regularly there are 10 things (there are more than 200 but here's the main 10) you should consider when creating content you wish to rank highly for. But remember to keep your overall goal in mind as well as your shoppers/readers.
1. Content quality
The quality of the content you're producing should be highly relevant to your audience, accurate and original – not copied from elsewhere as you can be penalised for duplicate content by search engines.
2. Backlinks
Backlinks both internal and external are important in building trust with other highly relevant and trusted sites as well as relevant content on your own site.
Backlinks to and from other highly trusted sites, indicates to Google that your content is also trustworthy and that your site and its content are relevant to both sites' audiences. Internal backlinks are a good way to keep your audience engaged and reading other relevant content on your site.
3. HTTPS
HTTPS stands for Hyper Text Transfer Protocol Secure, which is a protocol for securing communications between two systems, i.e. the web browser and the web server. Ultimately it means that any site with HTTPS is safe and secure.
4. User experience
The quality of user experience on your site is also an important factor. You want to make sure that users find it easy to navigate and use your website.
5. Mobile first
A few years ago Google made the decision to work on a 'mobile first' basis when it came to rankings. Which meant that any websites that weren't mobile friendly saw instant decreases in their organic rankings.
Mobile has grown so much over the last few years that most people view, browse and shop online using their mobile devices. And most of the time, this meant that some sites weren't easy to use or navigate on mobile. All sites now must be fully optimised for all devices.
6. Page speed
The speed in which a page loads plays a part in ranking factors. The general rule is a load speed of 2 seconds or less is acceptable. Anything more than that and you're likely to be penalised for it. Things like large images, graphics and videos can all have an effect on your page speed times.
Pingdom is a great tool for testing your page speeds by simply entering a URL. Try out Pingdom here.
7. Direct traffic
The level of direct traffic your site receives can also have an effect on your ranking. How many people come to your site directly, i.e typing in your URL into the browser search bar vs how many people have to Google you to find the site.
8. Content depth
The depth of your content may help you earn a higher ranking over another similar piece of content, particularly if it's more comprehensive. With blog writing, anywhere from 800 to 2000 words is a good place to aim for.
9. Behavioural signals
What behavioural signals does your website have? Do your visitors share, comment and mention content across social media?
10. Schema
Lastly, Schema markup which is the structured data vocabulary that helps search engines better understand everything on your website. They allow search engines to see and understand the relationships behind things mentioned on your site.
Here's a great little guide on Schema to read over.
Where to start with SEO content
Now you have an idea of what kinds of ranking factors search engines like Google are looking for, where should you start with your SEO content?
Set goals / KPIs
Firstly, start with your goals. What exactly do you want to achieve with your SEO content?
Setting measurable goals will help you and other team members understand what they're working towards when creating this content. A few common metrics to measure success are:
CTR (click through rate)
Conversion rate
Organic traffic
Backlinks
SERP position
Page and domain authority
Organic keyword opportunities/difficulty
Pageviews per session
Once you have your goals set out, you'll then want to look into your keyword research.
Keyword research
We mentioned keyword stuffing earlier and in the early days of SERP, this is how you could earn a highly ranked piece of content. But over the years, Google's algorithm has evolved and become smarter than ever.
Google now encourages you to write for the reader rather than hitting a magic number of keywords within a piece of content. This means that each page should be built around 1 singular keyword or phrase.
You can conduct keyword research with tools such as Ahrefs which will provide you with key information about each keyword or phrase, how difficult it may be to rank highly for that keyword and so on.
Creating your content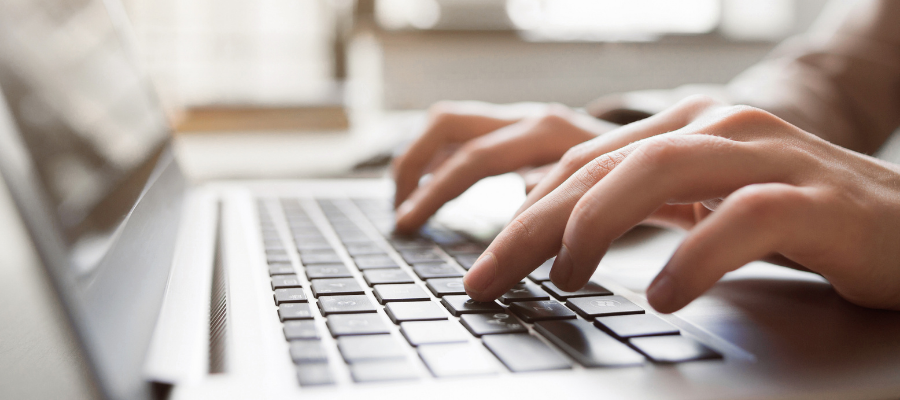 The goal when it comes to creating your content is to cover as much as possible about that particular topic and think about what other kinds of questions readers might ask and include them. The ultimate goal is to be the single best resource possible for that topic to provide as much value to readers as possible.
Write for your target audience
Use language that resonates with your audience
Include your keywords as and when appropriate i.e. where they naturally appear
Use short paragraphs
Use both internal and external links to reputable and relevant sites and pages
Embed relevant images throughout to break up the content
Write with featured snippets in mind
Optimise your meta title and descriptions
Ensure all images have an alt-tag
Once you've curated your content and carefully optimised your on page SEO, one of the best ways to structure this content is on a blog using a cluster content strategy.
You can read more about what a cluster content strategy is and how to implement one in our Ecommerce Marketing guide.
Whilst this may involve a lot of time, effort and commitment to accomplish, the end results and continued optimisation of these pieces of content can earn you hundreds if not thousands of organic users hitting your site, which in turn can become sales or business if the right marketing strategies are implemented.
The world of SEO can include a lot of jargon so we've also created this easy to understand terminology checklist.
SEO terminology checklist
Long-tail keywords: A number of keywords or phrases that are specific and queried less frequently to high level generic terms. Usually around 3-6 words long, examples include "houses for sale in Manchester".
SERPs: Search Engine Results Pages or the results page you see after you search in a search engine like Google, listed with highly relevant links to websites and pages related to your search.
SERP position: The ranking a page receives within the Search Engine Results Page, i.e position 3, which would appear on the first page of results.
Anchor text: The words or phrases that are linked within content to direct traffic to another page or site.
Meta description: A short description summary of a webpage or piece of content that appears in SERPs around 160 characters long.
Title tag: The title of a webpage that appears in SERPs as well as the text on browser tabs
Search queries: Words that users say or type into search engines like Google.
Search volume: The number of times a particular search query is searched for per month.
Click through rate: The percentage of clicks for a SERP result relative to how many times users saw that result.
Conversion rate: The percentage of users who complete a desired action i.e.click through to your website, purchase a product etc, divided by the number of users who visited the page.
Organic traffic: The number of users who found your site via a search engine and not through paid advertising.
Structured data (scheme): How SEO elements such as meta data, keywords and HTML are formatted on the page. Structured data makes it easier for search engines to crawl and index pages.
Ranking factors: The things that search engines look for to find high quality content they believe should rank higher than others.
Backlink: A link that directs traffic to another page, either internally or externally
Page and domain authority: A number out of 100 that measures how 'authoritative' a page or site is.
Pageviews: The number of times a page is viewed by users.
Pageviews per session: The number of pages viewed in one session by each user before leaving the site.
Organic keyword difficulty: A number which relates to how hard or easy it would be to rank for a particular keyword on a scale of 1-100.