What is a Facebook Pixel?
If you've not come across the term 'Facebook Pixel' before as a business owner then it's definitely something you need to know about to gain an advantage in business.
The Facebook Pixel is a small piece of code that you can place on your online shop that allows you to track and measure the effectiveness of your advertising. You can use the Facebook Pixel to ensure that your ads are shown to the right people, drive more sales and measure the success of your ads.
Learn more about how the Facebook Pixel can help you boost sales here.
How does the Facebook Pixel work?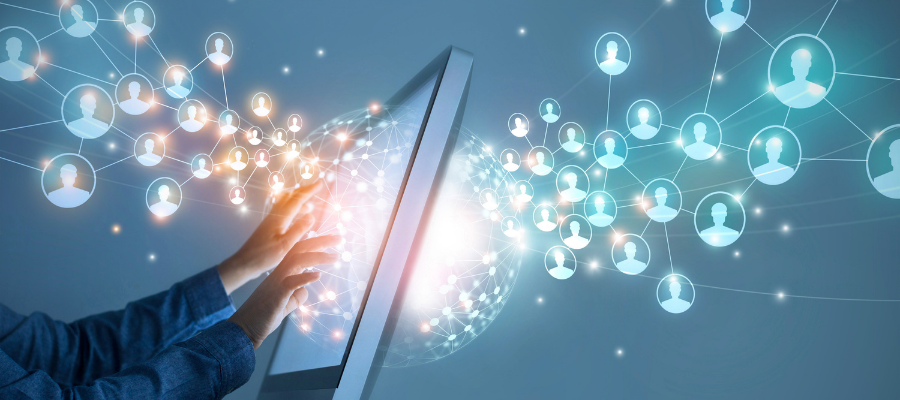 The Pixel works by placing and triggering cookies to track individual users as they interact with your business on both Facebook and Instagram. Even if you don't intend on running Facebook ads in the near future, it's always useful to add the Facebook Pixel onto your website now, so it can begin collecting data for when you do wish to run ads.
And you can do a number of things with the Facebook Pixel that will make your marketing smarter and your money go further. From retargeting potential customers with your products to creating look-a-like audiences to increase your reach and visibility as well as further optimising your ads.
You can read more about what the Facebook Pixel can do for you here.
But today we're here to talk about why businesses should be using it and how it can give your business a serious advantage over your competitors.
How it can give your business an advantage
1. Increase your ROI
As a business owner, numbers are everything when it comes down to the success of your business. Your ROI (Return On Investment) is one of the biggest numbers when it comes to your marketing and advertising budget.
Knowing your business's ROI can give you various advantages. Firstly, knowing your investments impact on your business and if you're wasting money on something that simply won't deliver a good ROI. Your marketing and advertising budget will need to have a target ROI in order to determine how impactful your activities are versus your return.
But increasing that ROI can be easier said than done.
The Facebook Pixel amongst other marketing tools is a great way to increase your ROI – so investing the same or less for a much better return for your business. By using the Facebook Pixel, you're ensuring that your ads are seen by the audience who are most likely to take your desired action.
By being more specific with your targeting, your conversion rate and therefore your ROI is likely to improve through this optimisation. Even if you don't plan to use Facebook or Instagram ads yet, including the Facebook Pixel on your online shop will allow it to begin collecting data so when you do get around to it, you have lots of data to work from.
2. Better target your audience & messaging
We touched upon this slightly in our last section, but by using the Facebook Pixel you're able to get a clearer picture of what your target audience and previous customers are doing.
From what device they browse on i.e. mobile, tablet etc to how they interact with your website after seeing your Facebook ad. And this doesn't just extend to potential customers but also those who have bought from you before.
Facebook's retargeting capabilities are powerful and allow you to target people who have already visited your online shop with the exact products they were browsing or left in their basket at checkout. However, note that the Pixel's function will be impacted by the iOS 14.5 update on Apple devices, meaning some retargeting audiences will shrink slightly.
3. Dynamic ads
Dynamic ads on Facebook are quickly becoming the dealer's choice as they are proving to be more efficient and are providing a better ROI than other ad types. Whilst they can be more time consuming to set up, once you've done the work any future campaigns you do will be much easier to set up.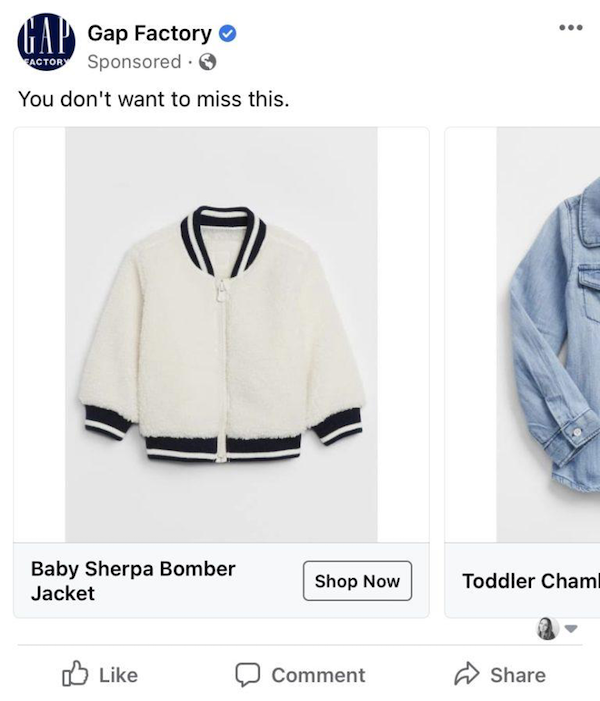 The reason why dynamic campaigns are performing better is down to Facebook's machine learning technology which allows their platform to deliver highly relevant product recommendations to users based on interest, intent or actions.
Dynamic ads are most commonly used with the Catalog Sales campaign objective, with two targeting options for the best results. A broad audience of users who have yet to purchase from you or those who have visited your website and have shown interest in similar products. Or a warmer retargeting audience of users who have shown specific interest in a product on your website.
And the best part about Dynamic ads is that Facebook does all the work for you and selects the most relevant ad content you've created based on the users' behaviour. And this is where the amount of effort vs your returns puts you at an advantage.
4. Conversions API
On top of all the other advantages we've talked about, Facebook has introduced Conversions API to help counteract the effects of the iOS 14.5 update for Apple devices.
So rather than relying upon cookies and web browser data, Conversions API collects information directly from your servers. Combining this with the Facebook Pixel will help you access more reliable data going forward.
Although, this is something that you may need to work with a developer to create some code to use the Conversions API.
5. ROAS and the sales funnel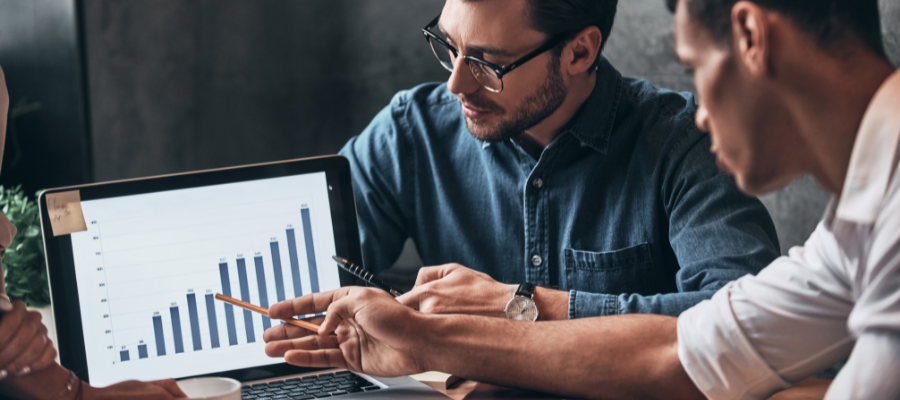 A large part of business is ensuring that whatever activity you invest in, it gives you more in return as we covered in our first point. Revenue reporting, particularly around your marketing activity and in this instance the revenue you can attribute to Facebook is important to understand if your ads are working as they should.
ROAS (Return On Ad Spend) is specific to your advertising investment. This will help you determine the effectiveness of an ad campaign and allows you to further improve on your targeting.
Here's a great guide to what ROAS is.
This may lead you to also look at and analyse your sales funnel. There's no point investing lots of money into your advertising campaigns, optimising them as much as possible to make them lose out on conversions because of something within your sales funnel that you can improve.
When analysing your sales funnel if you can see a point where your leads drop off, it's worth spending the time investigating into the cause. Focus your efforts on finding out what's making customers drop off. Is it your website layout, your checkout, theme, trust signals? Once you've discovered what's affecting your conversion rate, work towards making improvements and remember to track your stats to see if your changes have helped impact your conversion rate.