From a single barbershop to a grooming empire, The Dandy Gent is a true EKM success story about doing something you love.
You could say that The Dandy Gent started back when Shane O'Shaughnessy was only 10 years old. With a barbering apprenticeship under his grandad, Shane found his love of barbering from a young age and began cutting hair himself at only 13 years old.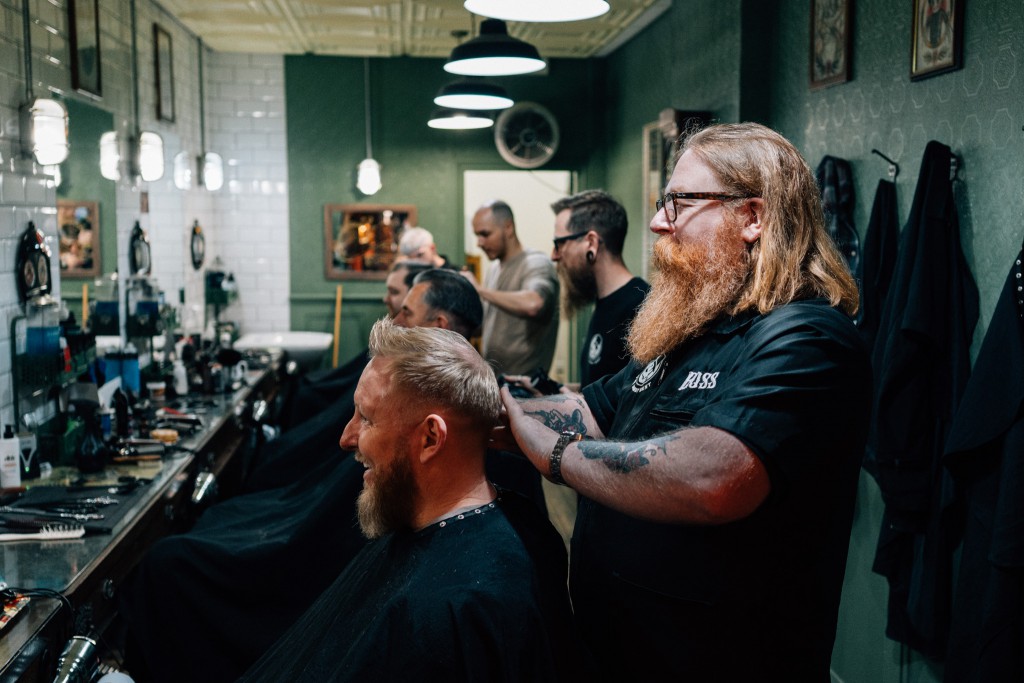 Many years later, after a successful career in IT, Shane decided to take a visit back to doing something he loved. He was 36 when he left the corporate world to pursue his passion for barbering. In 2007, Shane had the opportunity to take over a small but well-established barbershop on Nuns Street in Derby along with his friend and fellow barber, Craig Evans.
Shane and Craig met such success at their Nuns Street location that they further expanded to open a flagship shop in the Cathedral Quarter of Derby City Centre on Irongate. The third shop in neighbouring Nottingham came years later and in January 2022 outgrew its first location, moving to the highly desirable Hockley area.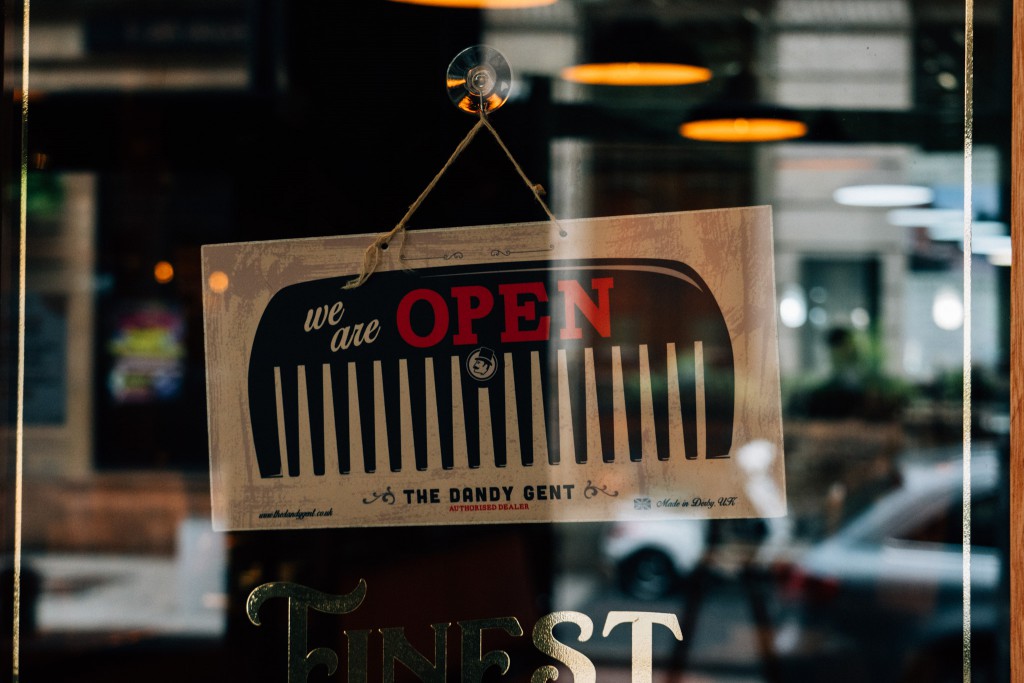 In 2011, Shane looked at his quickly growing business and saw an opportunity to further expand into creating and marketing his line of grooming goods. Disappointed and lacking confidence in the readily available grooming products on the market, he and his wife Sherri dusted off his grandad's old apothecary notebook and began work on creating a line of hair tonics and oils that were designed based on his grandad's own recipes and designed for professionals and customers alike.
This line of products became known as The Dandy Gent, a brand name that Shane says came to him in a dream. He wasn't wild about the name at first, but he ran with it anyway and soon it became synonymous with his not only the line of products but also came to be the moniker for the existing barber shops.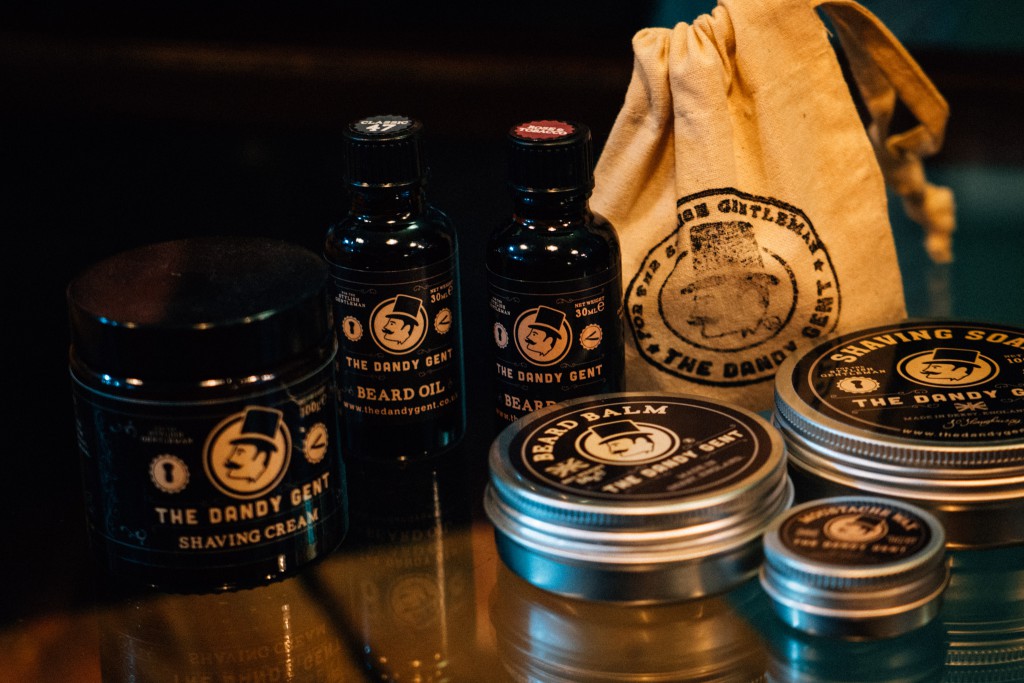 The Dandy Gent's products are of the highest quality, with ingredients sourced from the UK and manufacturing based in Shane's native Derby. The full range of The Dandy Gent products includes beard products, shaving products, fragrances, and an upcoming range of hair products.
The worldwide pandemic and successive lockdown restrictions in 2020 forced businesses across the world to shut their doors. Location-based services, such as barbering, suffered heavily as they were unable to practice their craft, with hair and beauty businesses seeing an average loss in turnover of 45 per cent in 2020.
While the introduction of their own branded products began years earlier as a small side aspect of Shane's business success, the challenges of the pandemic brought The Dandy Gent's online product offering to the forefront of the business. Shane credits his EKM online shop with helping to keep his business going during an unprecedented time.
"Online sales was the only thing that was making me any money," said Shane, who reported that his online sales increased during the lockdown. "Without that, I wouldn't have an income. Times like that make you think … having an online shop that's open 24 hours, every day, every year, was good for us."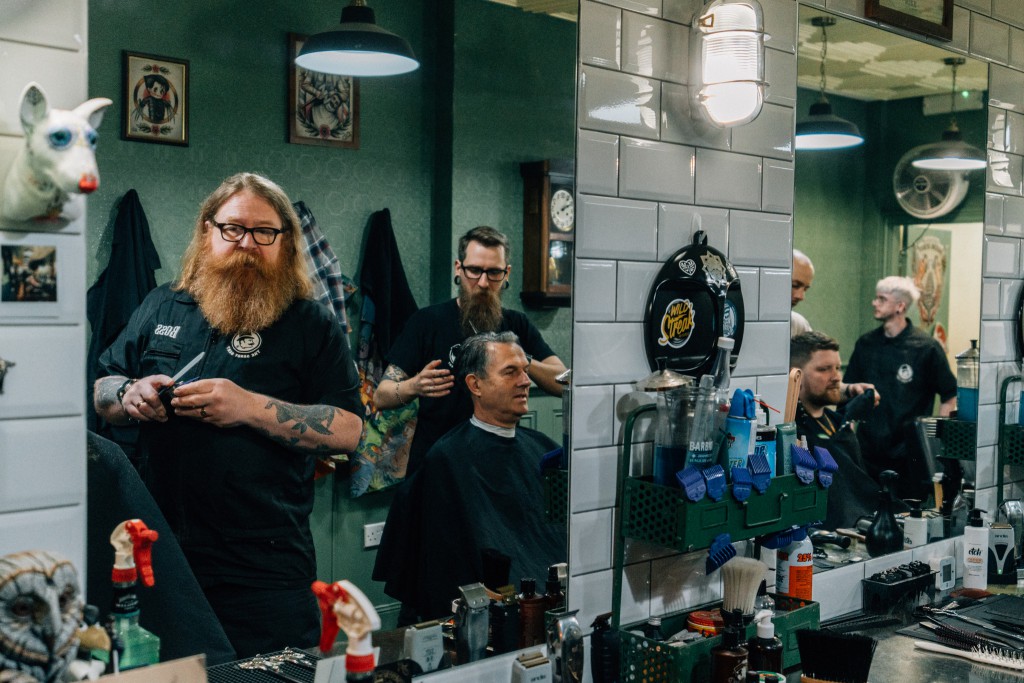 The Dandy Gent joined EKM in 2019, coming across from another US-based ecommerce platform. They chose EKM following frustration with a few aspects of their previous provider but noting that having UK-based support has been something they've loved having. Rather than having to send an email and go back and forth between different time zones, EKM support is available when they need them.
Shane remarks that his sales nearly doubled as they switched over to EKM from their previous provider. And in the years since, he's continued to see sales increase year on year, nearly doubling as the business grows.
Our team recently made the trip down to The Dandy Gent in Derby to see the success story in person. What an amazing accomplishment and a true representation of a UK business born and bred out of doing something you love.
EKM is proud to power The Dandy Gent since 2019 and looks forward to continuing to help Shane and the team succeed.