Learn how the Wilkinson family turned an ice cream van into Paws Trading, a successful online re-TAIL business. 🐾
Have you ever wanted to start your own business selling pet products? If so, maybe you should consider getting yourself an ice cream van!
Just kidding, of course. But, for the Wilkinson family (Mum Paula, Dad Paul, and sons Elliot and Jack) that's how the family business, Paws Trading, began.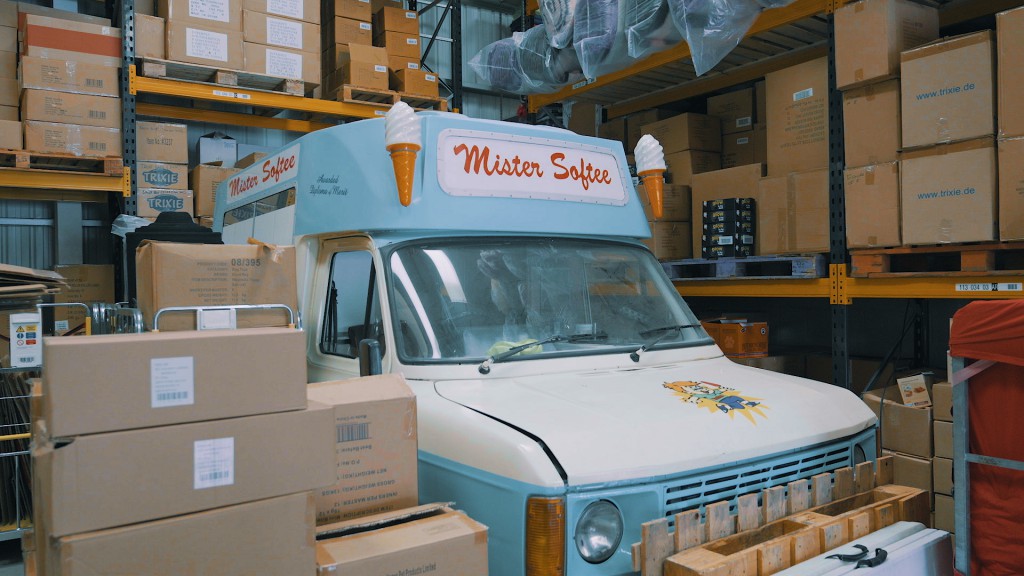 Back in 2002, Paula ran an ice cream van. She was encouraged by a friend to take it to a dog show. Paul's family made dog beds, so she decided to take some along to sell alongside the ice cream van. The ice cream sold well (because who doesn't love ice cream) but the dog beds sold amazingly. That first dog show led to more and more as the years went on until it eventually became clear that there was a huge market for quality pet products, and thus a huge opportunity.
With very little knowledge of the ecommerce world, Paula took to eBay when she began selling online. Although they were making sales, she knew it was important to have their own website rather than relying on a third-party platform, so she began the search for an ecommerce provider.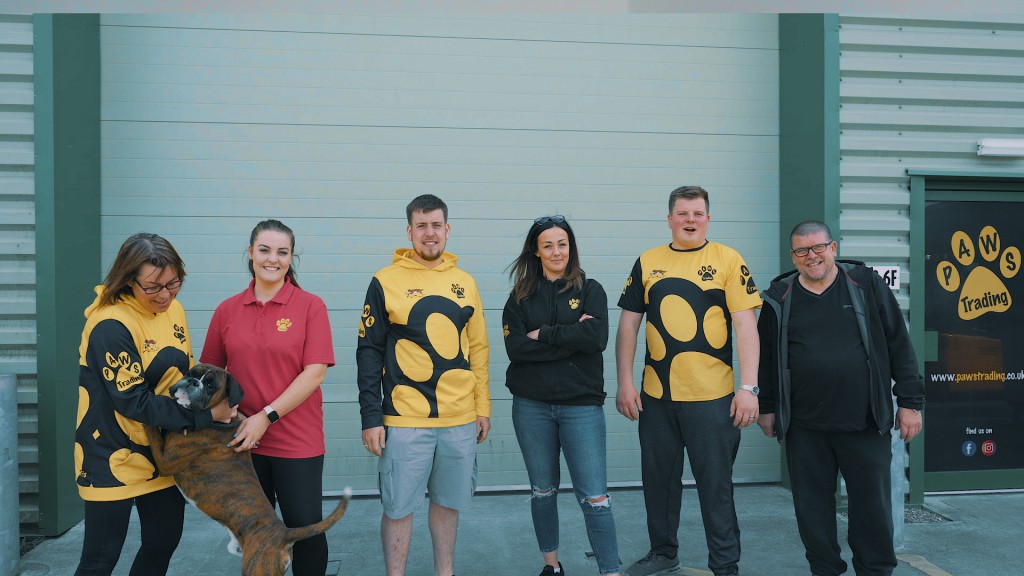 A family friend recommended EKM, and for Paula, it fit the bill. As someone who self-professed as having very little technological know-how, Paula found EKM very simple to use. She was delighted that she was able to log in and do daily tasks herself, rather than having to outsource or pay someone else to handle things like updating stock and uploading new products.
They still maintain a presence on eBay and Amazon in an effort to meet customers wherever they are. However, their EKM online shop grew quickly and now serves as a hub for the brand. When they meet customers at shows, it's simple to direct them to their online shop with their very own branded domain name: pawstrading.co.uk, rather than to a marketplace that also sells competing products.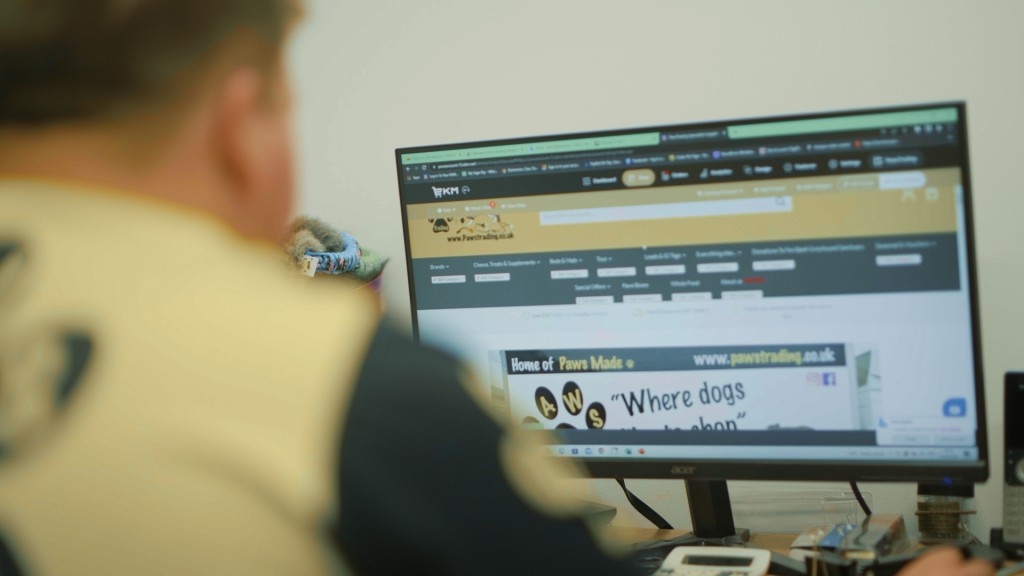 We asked the Paws Trading team what they've done to market their online shop and get customers to purchase from their website. They have found organic search traffic to be really effective for their online shop. They don't do a lot of paid advertising and mostly rely on EKM's built-in SEO optimisation along with organic social media marketing to reach new customers. Jack and the team are extremely active on their Instagram account and do daily stories and live videos to connect with their followers. This has been one of many factors that helped them to build a strong basis of brand-loyal customers who are always coming back for more.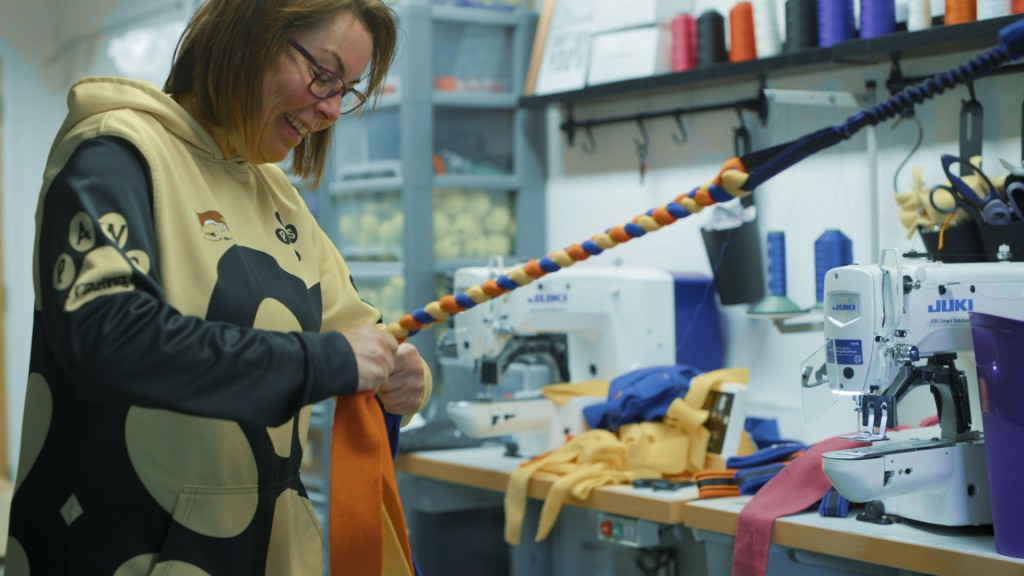 Paws Trading sells a wide range of doggy goods, from natural treats to vet bedding, but they are proudest of their very own toy line, Paws Made. Products in the Paws Made line are hand-made by the Paws Trading team in their Derbyshire warehouse on their own sewing machines. Their best-selling product is the Paws Pocket, a treat dispensing tugger that is designed to be an interactive toy for dog agility and flyball training.
Although online orders have always been a steady and important part of the business, the team at Paws Trading also rely heavily on foot traffic from dog shows. They visit at least 30 shows each year, including the world-renowned Crufts.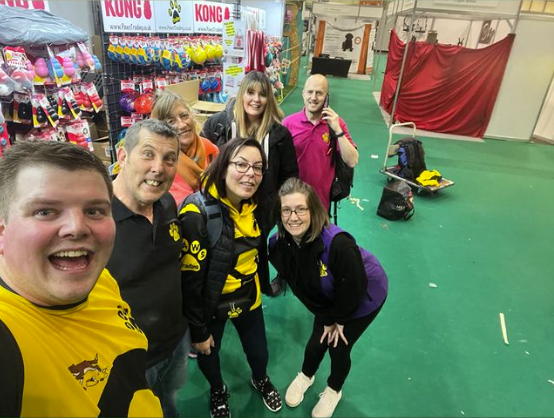 When lockdowns came along in 2020, Paws Trading had to say a temporary goodbye to its in-person offerings at shows. This meant that their online presence became more important than ever before.
Like many business owners, Jack was worried about the potential loss of income and even registered with an agency to be a lorry driver through the pandemic, assuming that he would have lots of spare time now that he wouldn't be travelling for shows. But as it turned out, their EKM online shop saw nearly ten times as many orders coming through. Jack didn't end up needing to drive the lorry and instead dedicated his time to helping the online side of the business to succeed.
At this point, Paws Trading had been with EKM for 11 years, and for the most part, they hadn't made any changes to the design of their online shop. They decided to take advantage of EKM's Evolution Mode, a service that offers to help to revamp your online shop and ensure it never goes out of date.
Jack admits that he had been ignoring the EKM team's suggestions to go through with Evolution Mode (included free with the plan that Paws Trading is on). However, the new increased activity on their website made the team decide to finally prioritise their design and see what changes Evolution Mode would bring.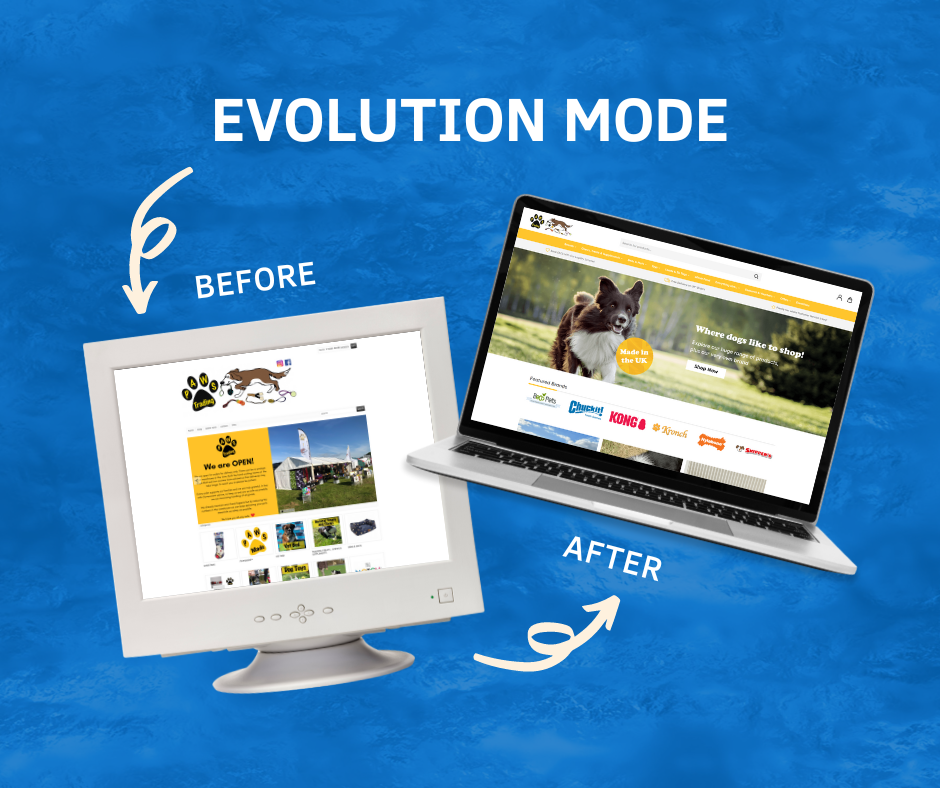 Following the redesign, Paws Trading reports that their EKM site is performing just as well as or better than eBay and Amazon shopfronts. Their customers have benefited from streamlined site navigation and overall the website looks more modern, professional, and ready to sell!
When asked about the future of Paws Trading, the team are dedicated to continuing to source and create the best and highest quality products for dogs. They have now restarted their presence at shows, including Crufts, and continue to thrive both in-person and online.
EKM would like to thank the team at Paws Trading for their many years of custom. We look forward to continuing to support you on your Pawsome journey 🐾