Cathryn Zielinski, founder and owner of Simply Seedz gives us a behind the scenes of what it's like to own and run a UK based natural food business.
---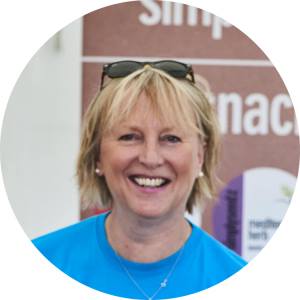 UPDATE for 2022: Simply Seedz has been chosen as a supplier of Team Great Britain at the Beijing 2022 Winter Olympics!
A little about Simply Seedz
SimplySeedz was formally founded by Cathryn in 2015 from her home kitchen based in Worcestershire. But SimplySeedz had been something Cathryn had been developing for some time after a health scare from a long haul flight alongside a redundancy from her full-time job at American Express.
These events made Cathryn take stock of some unhealthy habits that had developed. One morning when she was walking her dogs, and not knowing when she may land another job, Cathryn began investigating if it was possible to produce and sell her own breakfast and snacks.
Once Cathryn was able to get local authority approval to begin making her products from her home kitchen, she registered as a sole trader and at the time, continued to build her business alongside a full-time job. This ultimately gave her the opportunity to test her products at farmers markets and events. Since taking the plunge full time in 2015, SimplySeedz is now Cathryn's full-time business and her products are contract manufactured and packed.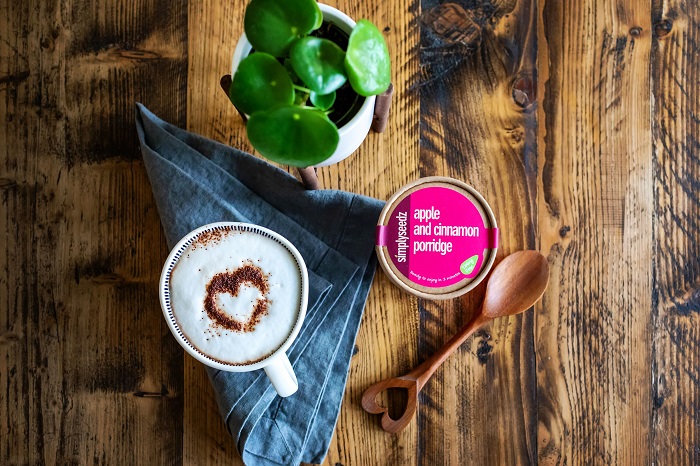 Challenges faced
Before starting SimplySeedz, selling online wasn't something Cathryn was familiar with apart from selling a personal item or two on eBay. So the world of ecommerce was a completely new concept which Cathryn learnt.
"My first sale was at a friend's house, where she invited friends and neighbours round for an evening gathering to sample and get feedback. Our first retail outlet was so exciting, especially when it had a brown road sign and every time I drove past, I thought, "Golly how did I get my concept on shop shelves!!".
"And at that time, it also made me realise the importance of strong branding and packaging. I used to go in to top up shelves to find products fallen over and the labels were difficult to read too. I then invested in new packaging and branding which has made all the difference".
SimplySeedz product range includes fruity porridge blends with seeds and their USP (Unique Selling Point) is that every product has a maximum of 5 ingredients with no ingredients you can't pronounce. There are 5 flavours of porridge overall all of which are vegan, dairy-free, and refined sugar-free.
Our porridge is available in convenient pots to go (coffee shops) and large cartons for home. All our packaging is recyclable and our pots are fully compostable.
"I love the buzz and feedback and repeat orders that come through. I love it when customers refer us to others, seeing their social media posts etc. I'm happy to speak with all our customers and often I may just call if there is a query with their order, they are genuinely surprised that I take the time to speak with them".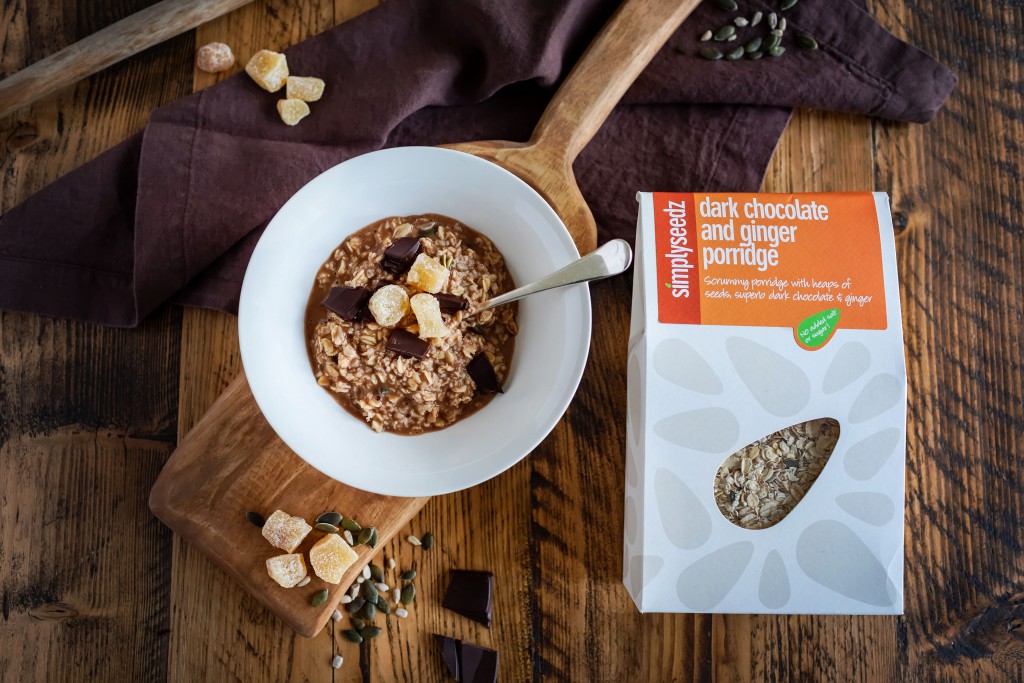 Prior to the pandemic in 2020, SimplySeedz was making strides supplying coffee shops and also working on travel opportunities. When lockdown was announced, those opportunities disappeared along with events and festivals that SimplySeedz planned to attend.
"It was fortunate that we were in the process of moving to EKM to have an improved online website which really helped to plug the sales gap".
Among this as a business owner, Cathryn has found that cash flow, time and money have been some of her biggest blockers.
"I've had my fingers burned a few times too by opportunists, so I'm a lot more cautious".
Despite these challenges, Simply Seedz has won a number of awards including the Great Taste Awards and more recently awarded Silver, Free From Food Awards in the 2021 breakfast category where they competed against 17 others including giants like Tesco and Asda.
How EKM helped
Cathryn was looking for an ecommerce provider who could be reliable and was UK based as she wanted to work with a British based business.
Her previous provider was highly inflexible when it came to making any changes to her website. This became more and more difficult as the business evolved and Cathryn needed an ecommerce provider who could help support her businesses continued growth.
"I can honestly say, I've had great customer service from all the team to date. Long may that continue!"
EKM was able to provide Cathryn with our ecommerce platform which is very customisable and gave her the best service for her business and the rate of its growth.
Future plans
"We've lots of plans, from exporting our products (first export order is due this month) and we have a new unique healthy snack product that we plan to launch very soon too. We're just finalising the branding for the packaging. I can't say much about it at the moment, but it will of course be added to our inventory as soon as possible!"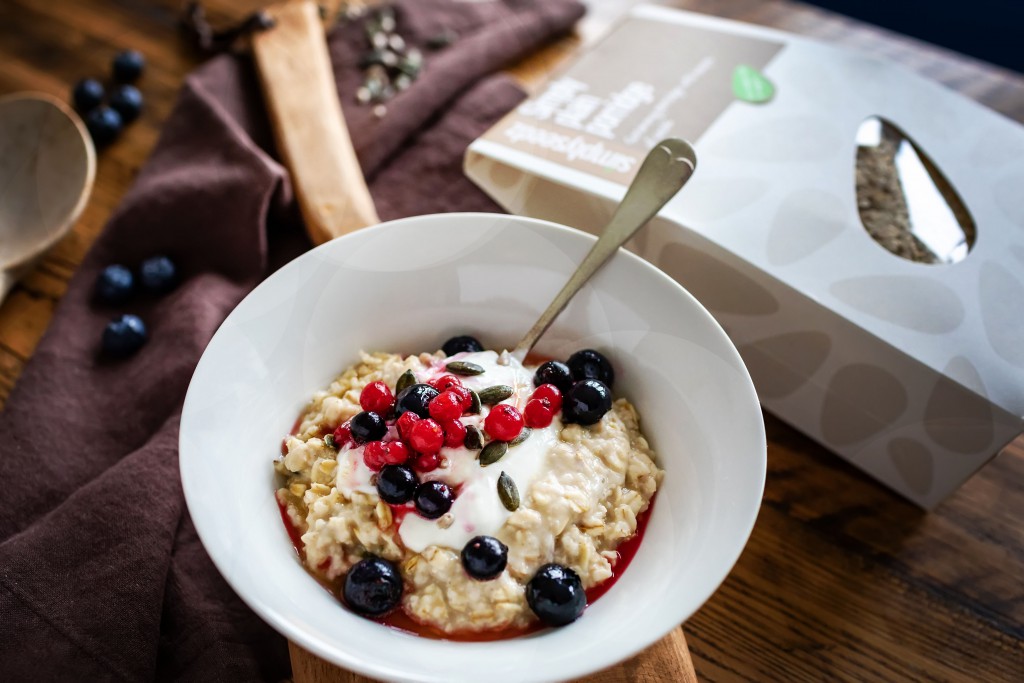 Key takeaways
Cathryn needed a more flexible ecommerce solution for her growing business
She wanted to work with a UK based company and deal with teams in the UK
EKM was able to provide Cathryn with a fully flexible ecommerce solution for her business which also allowed for rapid growth
Cathryn can now focus more on other opportunities for her business rather than trying to make small changes to her website, as she now has the support of UK based ecommerce experts
---
If you'd like to learn more about setting up your own online shop, read on for more insights into running your own online business here.