Alan, owner of Sarah Beth Jewellers, tells us all about the world of Sarah Beth Jewellers, a friendly independent jewellers and how they got to where they are today.
---
A little about Sarah Beth Jewellers
Based in Rochford Essex, Sarah Beth Jewellers is a small friendly independent jeweller who sells and repairs jewellery of all kinds from watches, necklaces, bracelets, some gifts and more.
"I went out on my own after helping to make my previous boss richer than he was before I knew him. He was an Accountant by trade and not a Retailer, so I thought if he can do it, I can do it."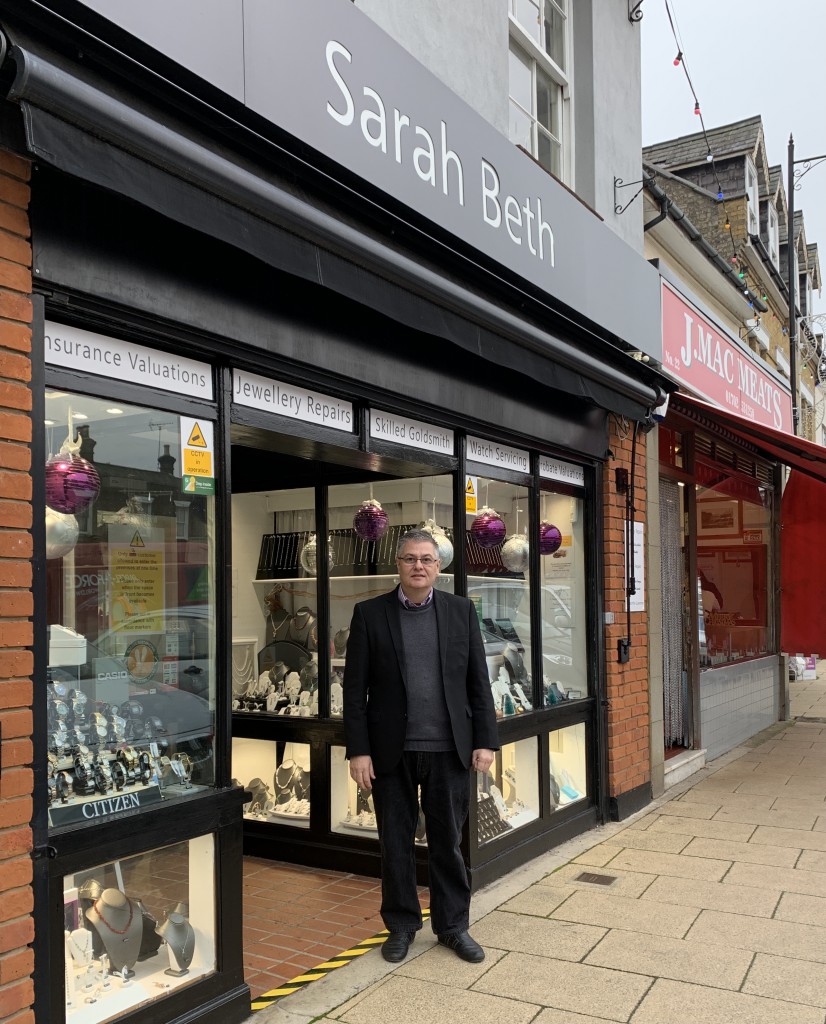 Alan decided to go it alone after helping to make his previous boss richer than he was, who was an Accountant by trade and not a Retailer. Alan thought if his boss could set up a successful online shop, so could he.
However, the retail space has changed so much over the past 20 odd years, customers now have more information at their fingertips about a product than ever before. For Sarah Beth Jewllers this is both good and bad.
Alan has now been working for himself for almost 12 years, but hasn't gone without ups and downs.
Challenges faced
At first, there was a lot of planning involved in getting their brick and mortar shop set up which included dealing with property agents for months. Once the keys were handed over, Alan was able to set up his shop quickly and easily over the course of a few days.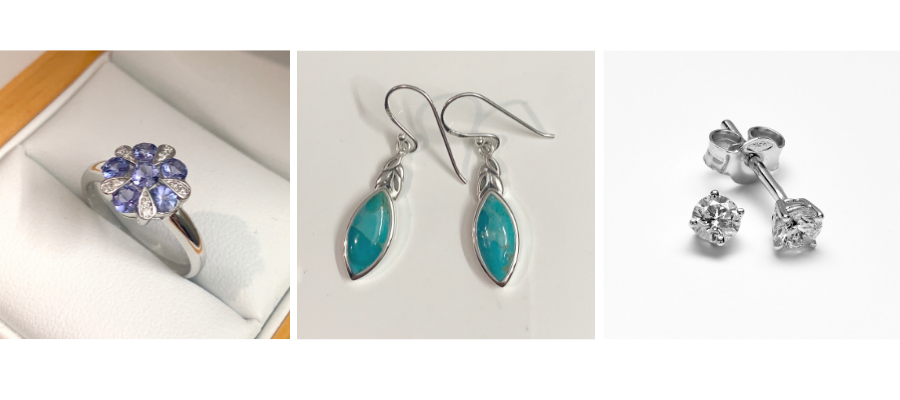 Alan decided to open an online shop a few months after the opening of his brick and mortar shop. Getting his shop online involved sorting out his domain name, payment gateways, choosing a theme for his online shop and creating all the pages necessary.
Alan's main challenge when starting his business was cash flow. He started with nothing and has built not 1 but 2 successful online businesses.
"Started with £0.00, now have a healthy stockholding for the future, so not complaining".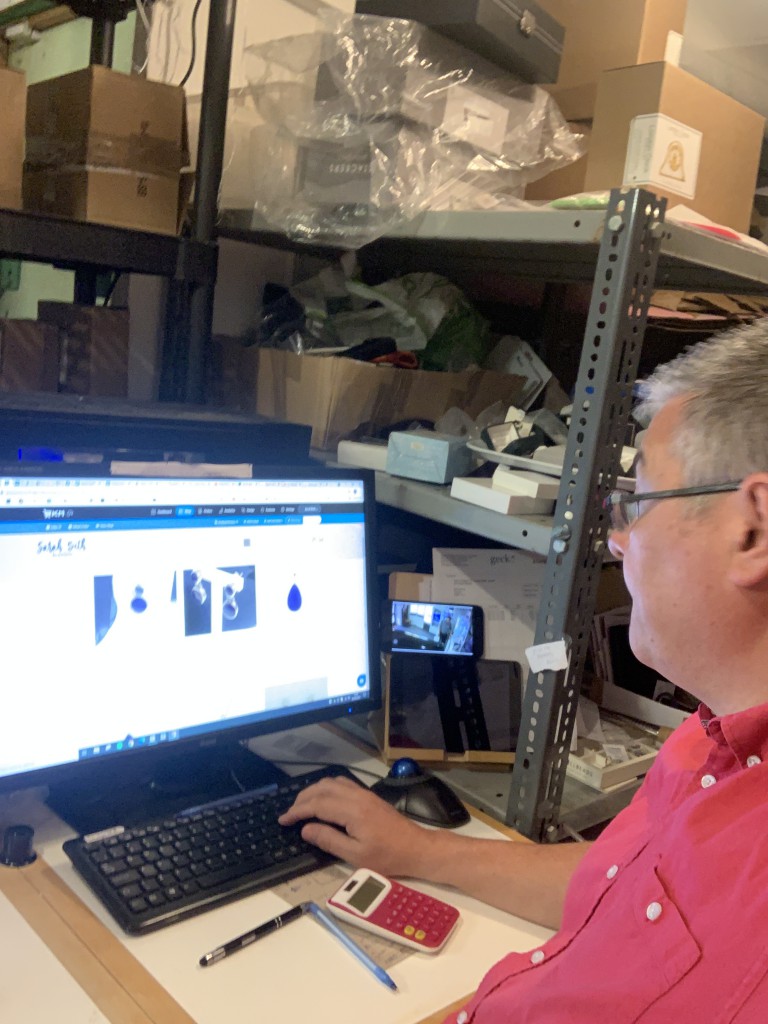 Time was also an issue for Alan. He found that to get everything he needed done for Sarah Beth Jewellers, he needed a few extra helping hands and found this difficult as a one man band.
More recently COVID-19 has proved to be an additional challenge for both Alan and the business.
"We knew we were going to be locked down for quite some time.
"So we looked at things from a different angle and I chose to concentrate on all the really complicated and time-consuming areas that you know needs attention but you can't quite ever seem to get to them.
"So I rang EKM and spoke to my Account Manager, Elliot, actioned an important "tweak" on the system for us and dealt with adding Facebook Pixel with the PPC Team."
How EKM helped
With additional revenue from his EKM online shop, Alan was able to move from a brick and mortar shop with his lease and rates were around £60,000 to another location where his rates were around £12,500. This means more flexibility for their brick and mortar shop as well as a larger profit margin for the business.
Having both a brick and mortar shop as well an EKM online shop has meant that services that Sarah Beth Jewellers offers such as jewellery repairs we're boosted through online enquiries.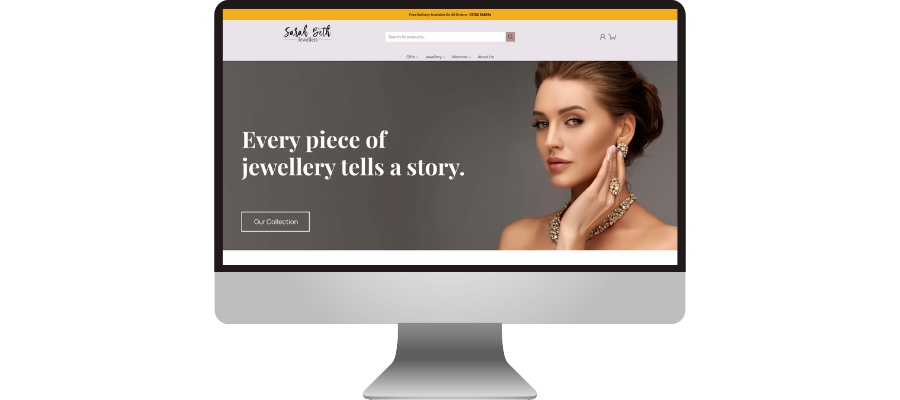 "We also push much harder on the services that you can't buy online, so driving footfall into the store. You can't repair a necklace online, but you can start the conversation going, Social Media is good for this".
Future plans
"I would like to increase the amount taken online in the region of £15000 to hopefully £35000 by the end of the year".
Alan also is experimenting with the Facebook Pixel and Google Shopping for his online shop with the aim of increasing sales and brand awareness.
"Be debt-free as a company by the end of 2021, we would have got there without Covid 19, so just reset our sights to the end of this year".
Key takeaways
Having an EKM online shop alongside his brick and mortar shop, drove an increase in revenue and footfall
EKM has allowed Alan to have not just one online business but two with the introduction of a second shop
---
If you'd like to learn more about setting up your own online shop, read on for more insights into running your own online business here.