After meeting her future business partner in college, owners Catherine and Lee decided to set up a business selling eco-friendly and sustainable products. Together they created The Alchemist's Cottage selling loose tea, fresh coffee as well as personal hygiene products.
---
Introduce yourself and The Alchemist's Cottage, what was your motivation behind starting the business, and what do you sell?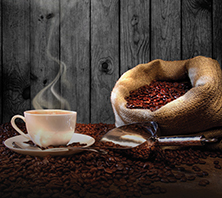 I'm Catherine owner of The Alchemist's Cottage and I am originally from Burnley Lancashire. When studying catering at Nelson and Colne college, I met my now business partner, Lee Phillips. Two years ago he approached me with the idea of opening a business. We operated solely online for 8 months before finding our first shop premises.
With all current emphasis on reducing plastics, we knew from day one that we wanted to be eco-friendly, a range that really has taken off and grown considerably. All our tea and coffee come in compostable packaging and where possible we choose suppliers that use eco-friendly packaging also.
We chose coffee and tea as our main trade due to the lack of our area of loose tea and fresh coffee available to buy. It is a niche specialist market but becoming more fashionable. My business partner was at that stage studying a herbal medicine course and has great knowledge and interest in how various teas and herbal infusions can help everyday ailments. We also sell a selection of free-from foods as well.
Tell us more about your products
Working carefully and closely with suppliers we have 40 different loose leaf teas available as well as seasonal specials. We have just under 20 specialist herbs in our apothecary range that can be adapted just for you. We currently have over 30 locally roasted coffee beans including our own Alchemist's Coffee which was designed by one of our local suppliers just for us.
We have a washroom area stocking many different items including natural soap bars, shampoo and conditioner bars, men's grooming including shaving bars and brushes, face and hand balms, bamboo toothbrushes, and toothpaste. We stock many no more plastic items, bamboo travel cutlery, metal straws, scrubbing brushes, nail brushes, loofahs, dish soap bars and brushes, Beeswax wraps, compostable cloths. A fantastic turmeric range including CBD. We have a pet section selling dog leads, collars, and bandanas, compostable poo bags, doggy shampoo to name a few.
We also have a pop-up craft shop inviting local artists, crafters to display their goods in our shop, bringing in candles, lavender bags, bird boxes.
What motivated you to create your brand and products?
We wanted a brand that suited the area where we live and what we stand for…… an old fashioned Alchemist is a person who makes something through a seemingly magical process that relates to the Apothecary and tea section.
Did you have any experience in selling online before starting your business?
No experience in online sales. I do have another small business Mrs McCake where I create and decorate cakes for all occasions.
How did you earn your first sale?
Our first sale came from a friend who I was getting to sample coffee with. He liked it so much he bought 500g.
What's the biggest challenge you've faced since starting your business?
The biggest challenge has been learning what customers want and their shopping habits… I'm not sure we will ever quite know but we are giving it a good try.
What do you love most about running your own business?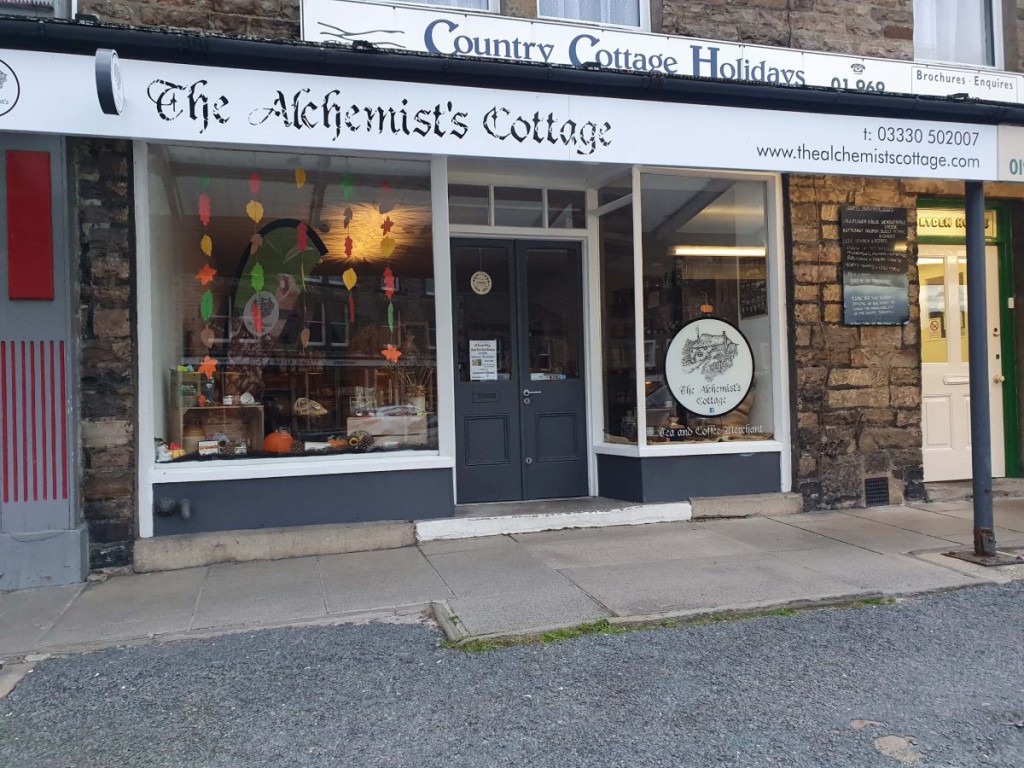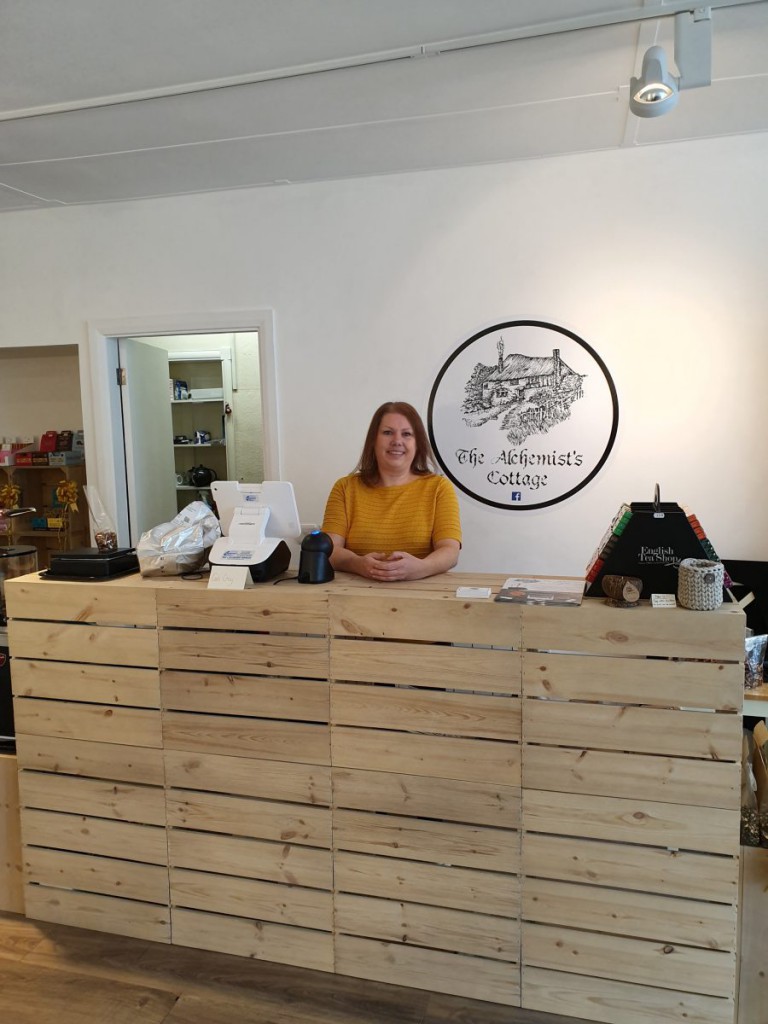 What do you love most about running your own business?
Decision making as everything I do has an impact on the business.
What advice would you give to new shop owners just starting out?
For anyone starting out I would advise you to research whatever it is you're doing and make your business plan wisely, start small then expand. It sounds simple but it really is easy to get distracted by future dreams and try to run before you can walk.
What's one thing that you would say helped you succeed?
Determination and belief in what we do.
How has COVID-19 affected your business?
We have taken a financial hit during covid19 as we had to close our shop. We lost a massive amount of stock due to dates running out. We set up a stand outside our shop and literally gave all short dated stock away and asked for donations to Swaledale Mountain Rescue team. On the plus side my EKM Account Manager jumped in quick to assist us in improvements to promote web sales which helped immensely.
What are your plans for the future?
We are initially planning on increasing our business and slowly getting back to normal opening hours aiming to be open full time by August. We want to bring back our range of free from foods once the time is right, we have temporarily removed this due to covid 19.
Would you recommend EKM?
I have and will continue to recommend EKM to anybody and everybody.
---
If you'd like to learn more about setting up your own online shop, read on for more insights into running your own online business here.