In 2005, brothers Jamie and Casey Martin worked together to create J&C Martin, a traditional jewellery shop and workshop located in Shepard Market, at the heart of London's Mayfair.
They design and produce all of their jewellery by hand in their workshop by using the finest handmade techniques. As members of The Institute of Professional Goldsmiths, Jamie and Casey ensure their products reflect the highest level of craftsmanship and quality.  13 years later, the brothers continue to produce their beautiful designs in their workshop, but one key thing has changed; they've taken their business online.
[quote]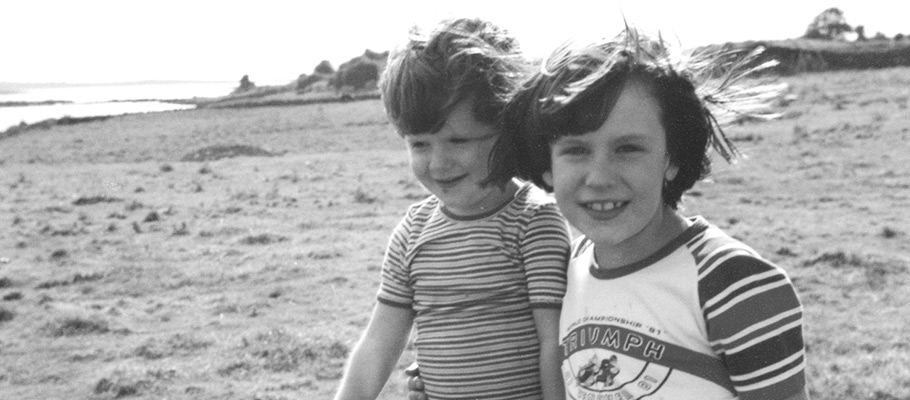 Photo: Casey and Jamie Martin aged 5 and 10, taken in 1984
[/quote]
How was J&C Martin born? What was your motivation behind starting the business?
I think we were inspired to start our business by the decline in jewellery manufacturing in the UK. In the last 20 years so much production has gone abroad and we wanted to preserve and celebrate traditional jewellery making techniques that are disappearing fast.
What was the motivation for taking your business online?
We are mainly a face-to-face sort of operation and much of our work can only be done like this – with the personal touch. Even so, we saw it was very important to have an online presence to give customers information about us and to allow quick and easy ordering of our popular silver items. Once people have visited our shop I think they like to go away and have a look at the website to find out more about us. It also allows us to sell to people all over the world who would never have found us otherwise.
Did you have any experience in selling online?
No, we just gave it a go and developed the website from there.
How do you juggle the workload of selling in store and online?
It is easy to neglect the website when we are busy in the shop. But it is equally as important to update the website and make it interesting for returning customers.
How has selling online benefited your business?
It is not just for generating more sales it also puts lot of information about our business online to help people find us and come to the store also.
What's the biggest challenge you've faced since starting your business?
We have been in the same location for 13 years and it is important to adapt quickly to the changes in the market.
What do you love most about running your own business?
We love creating things and making pieces that show the real beauty of handcrafted jewellery.
What advice would you give to brick and mortar businesses wanting to sell online?
There is always a need for a nice website. With the retail environment changing so much it is more important than ever.
Where do you see J&C Martin going? What are your future plans and aspirations?
We plan to continue doing what we do. We make jewellery by hand and with love. For the past 13 years we have grown every year and hope to continue for another 13!