The UK's most popular eCommerce software
EKM automatically evolves, optimises and improves to maximise your
success.​
Try it FREE for 14 days
Everything you need from just
£24.99
per month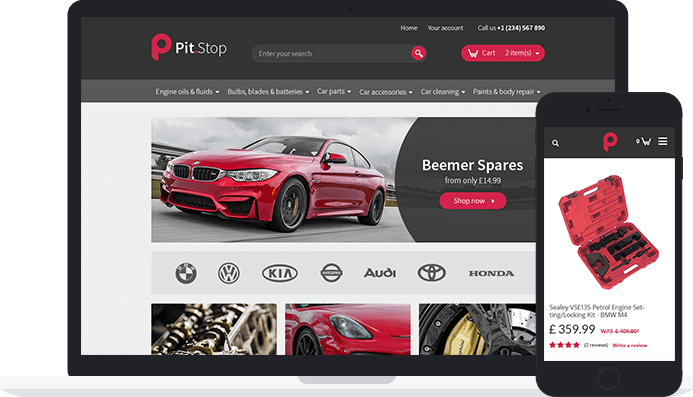 ALL features included
FREE Domain Name
FREE SSL Certificate
FREE Live Chat
Do something you love. The smart way to build an eCommerce website
Our award-winning eCommerce platform is the quickest and easiest way to create your own online shop.
Your shop gets better every day
We automatically add new features as well as updating and optimising your shop for success, meaning you'll always be up to date and ahead of the competition. With EKM tomorrow is always better than today.
Everything you need to sell online
You'll get everything you need to run your online shop. With EKM you get ALL features including a domain name, secure servers and the ability to take payments.
Save time and money
EKM is a fraction of the cost of a bespoke ecommerce solution or hosting a website yourself. With no hosting, security, maintenance or patches to worry about, it saves you time and money.
Take the feature tour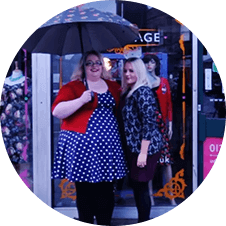 "I love not having to ask for time off to go and see my son in his school play. I love doing something that makes me happy."
Emma Brown - My Vintage
Watch the video
Total support for your eCommerce website
There are no questions too big or small, our dedicated support team are there with you every step of the journey.
First online store?
Your very own Account Manager will be on hand to get you selling in record time.
Not your average support team
Our success depends on yours. From adding your first product, to managing your orders, our team are trained to help you with all the demands of running an online business.
UK's largest eCommerce network
Helping over 50,000 online businesses teaches you a few things. Gain unlimited access to the UK's largest network of eCommerce knowledge and big data.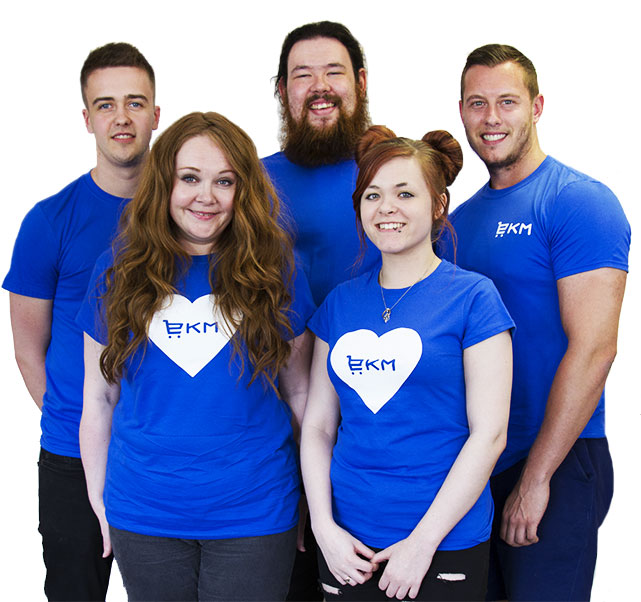 9 out of 10 customers would recommend EKM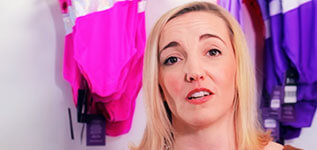 "I love that with EKM I can change the product lines and add them very quickly. I don't have a lot of time during the day so I need something that allows me to just go online, pull out the item that I need and add it as a product… I have to have that for my day to day work."
Sarah Clark - A Dancers World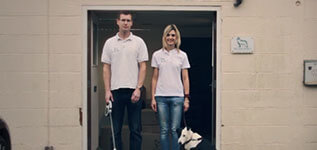 "If you go to the Big Dog World website using a mobile phone you are automatically directed to the mobile version. It's very easy to use- you don't have to zoom in and out, things are easy to find and it has all the functionalities of the main site."
Neil Stanton - Big Dog World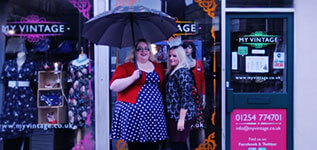 "EKM has been a really, really useful tool for us because it's so easy to use. Even just the basic adding of products - it saves a lot of time because our time is best spent interacting with people as much as we can."
Emma Brown - My Vintage
Read more
Design, manage and grow your eCommerce website
EKM is an all-in-one solution that grows with your business. New features are being added all the time to keep up with the latest trends and advances in eCommerce technology.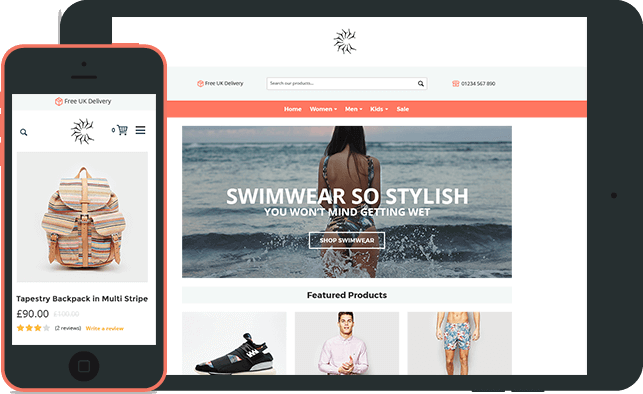 Beautiful designs built to sell
All our conversion optimised themes are stunning and fully customisable, so you can easily match your website's design with your brand.
150+ FREE templates
Choose from over 150 ecommerce website templates. From industry specific designs to simple, elegant themes that showcase your business perfectly.
Mobile optimised
All of our themes are fully mobilised so your customers will have a great shopping experience on any device.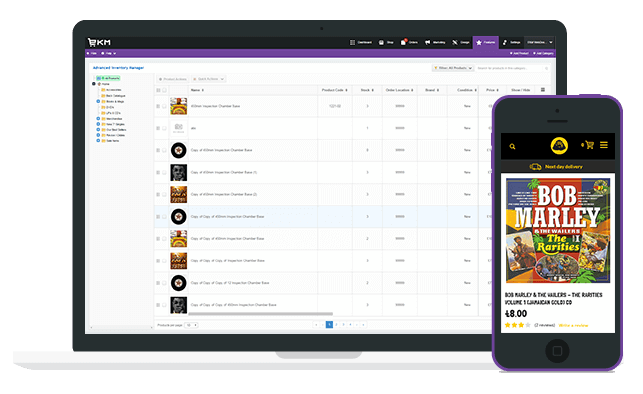 EKM's easy to use interface means anybody can build an online shop, regardless of experience.
Add products effortlessly
Upload your products in just a few clicks. Add images, include a description and customise delivery options.
View Customers & Orders online
Manage your customers and orders on the go with our mobile app.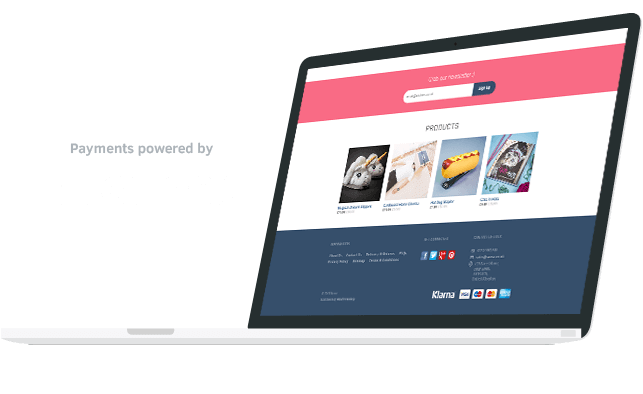 No setup required, your online shop comes ready to take payments automatically.
Ready to take online payments
Your shop comes ready to take payments. Accept all payment methods in one place, saving time and money on administration.
Secure ecommerce shopping cart
All payment pages are protected by a 128 bit secure server so you can have peace of mind when taking payments.
Take the feature tour
Request a Demo
Enter your number and one of our friendly ecommerce experts will be in touch.