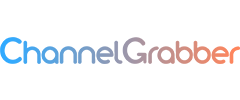 Overview
Using ChannelGrabber with your EKM shop enables true multi-channel selling, bringing seamless connection of your EKM shop with your Amazon and eBay storefronts and much more. Powered by ChannelGrabber, this easy to use ecommerce software helps EKM merchants to sell more, through any channel, delight their customers and conquer administration.
This powerful application enables you to manage your inventory, orders, billing, shipping and messaging all in one place. This solution has been designed and developed with the scalability and reliability required by large enterprises in mind, it can be used by any size of business, large or small so it will scale with you and your business as you grow.
Benefits
Pool and expose all your inventory everywhere at once and never oversell
Manage every order in one place regardless of source
Produce consistent, branded, professional invoices for every sale
Produce labels and ship every order without delay
Receive and respond to every buyer message within seconds
Cost-Effective, Contract-Free with Exclusive Pricing for EKM Merchants
ChannelGrabber's multi-channel solution comes with everything thing you need to run a multi-channel retail business included and no hidden extras. There's out-of-the box integration with all the leading sales channels and major couriers with more being added every month. There are also great plug-ins for accounting systems and other commonly used software tools.
You can get started from within the features section of your EKM shop, it takes just 5 minutes to connect your sales channel accounts so you'll be up and running in no time. Inventory and order management, billing, shipping and messaging all in one place saving you time, effort, energy, errors and money and leaving you to focus on making sales – all with exclusive free-to-use and discounted plans for EKM merchants.
Get started now...
Fill out the form below and we will be in touch soon.