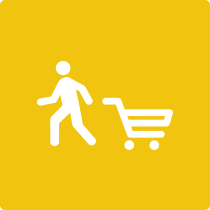 For every order you receive, another two are abandoned.
Abandoned Cart Saver's designed to re-target anybody who abandons your checkout, sending them back to complete the purchase. It has it's own statistics feature too, so you'll know exactly what kind of impact the cart saver's had.
Customers you never knew existed
Abandoned Cart Saver shows you all details for shoppers who've partially completed an order on your shop.
Abandoned Cart Saver emails any would be customer with a link to their cart along with a customisable message.
See who completes the purchase!
Install the 'Abandoned Cart Statistics' feature to see how many extra orders EKM's saved for you.