Ecommerce integrations are essential when it comes to running your own online business. They can help your business become more streamlined in its processes and therefore, more successful.
We're going to look at what ecommerce integrations are, why you need them for your ecommerce business and what the best integrations for online businesses.
What are ecommerce integrations?
So, what are ecommerce integrations? Integrations are connections between systems and applications which work together to transfer data and information between one another.
Think of them as a huge network of connections that talk to each other about everything to do with your business activities. From linking your ecommerce shop to your physical POS (Point of Sale) system in your brick and mortar shop, to managing your stock levels and inventory.
Even if you don't run a brick and mortar shop alongside your ecommerce business, your business will need integrations to full function and give your customers the best experience possible.
Why do I need them for my ecommerce business?
There are many reasons why you'd need integrations for your ecommerce business, but the reality is that no online business can fully function in a frictionless way without integrations. Here are some of the benefits of using integrations within your business.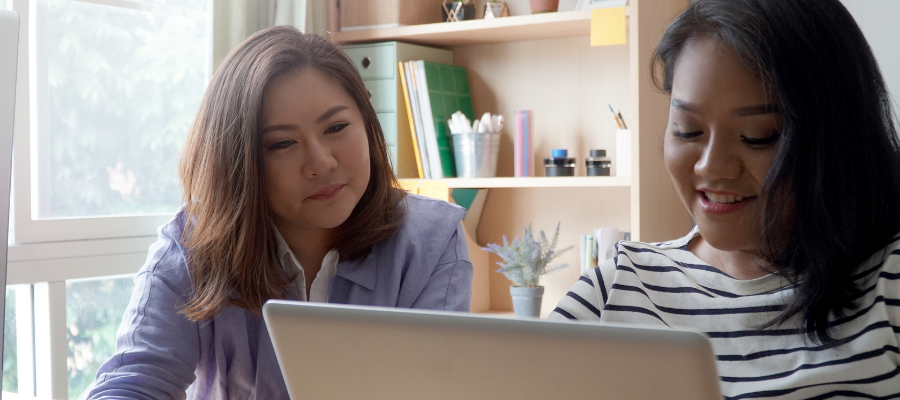 Reduced human error
Integrations can help reduce the amount of human error that can occur during the sales process. Inputting the same data into your online shop as well as your inventory system for example, can cause incorrect and redundant data being fed into your systems.
Integrations mean there's a lower chance for human error, meaning you don't have to worry that your information is correct and any issues that could arise from human error are lowered.
Save money & time
Integrations are probably the most effective way to save time and money. In turn, integrations can help your business improve its ROIC (Return On Invested Capital), through automating processes and reducing the need for human intervention.
The automation saves you time by allowing customers to service their own needs from tracking their order statuses to tracking their delivery and much more, and therefore reducing the administrative burden.
Intuitive and automated
Using integrations that perfectly sync up with your ecommerce business means you'll have a more streamlined and intuitive process. When integrations work together, sales through your online shop can be integrated with everything happening in your physical business. Meaning that every step is tracked flawlessly.
A good example of this is the connection between your payment gateways, shipping and logistics systems as well as your omni-channel sales feeds. This isn't just to benefit your customers shopping experience but also your team working to fulfil orders, complete sales and stock your products. This means everything is tracked, and really accessible, reducing the amount of paperwork needed and labor costs.
Effective in supporting omni-channel sales
We briefly touched on omni-channel sales in our last point, but this is where your business can grow and achieve a beautifully automated sales process across multiple channels, from your online shop, to your physical store and even on social media or other marketplaces.
Why not read more about the different types of Marketing you can do for your ecommerce business?
When everything is integrated and synchronised together, an omnichannel business can benefit from this and won't have the need to duplicate any data. This will help you create ultimate streamlined business processes and give your business the potential to expand.
Greater customer satisfaction
We touched upon the fact that customers could also become more self-sufficient earlier on, but there are also more than just this benefit for customers. A fully integrated system with a lot of capability allows you to provide your customers with an enhanced experience from the beginning of their journey.
A lot of larger retail businesses use an omnichannel environment to attract, nurture and retain customers through their shopping experience. From shopping online and instore, to signing up to receive newsletter and viewing products via their Instagram feed. All this data allows businesses to better tailor their messaging and advertising to customers. In turn this provides the customer with a better overall experience and will help retention.
Increased customer satisfaction also increases trust in your branding and because of their experience, they're more likely to recommend your business to friends and family. Who in turn have their own great experiences due to the nature of an integrated omnichannel strategy.
You can see this even in grocery stores like Tesco, who if you have a Tesco Clubcard, they give you personalised offer of items that you shop frequently as well as tailored suggestions around your shopping habits.
Scaleable
Lastly, integrations allow for scalable long-term growth for your business. If your business grows too fast and doesn't have crucial integrations in place in order to scale properly and with fewer issues going forward; then it could run into some serious operational issues.
What are the best integrations for your ecommerce business?
Now you understand how important it is to have integrations for your business, whether you're online only or just running a brick and mortar shop – let's get into the best integrations for any ecommerce business.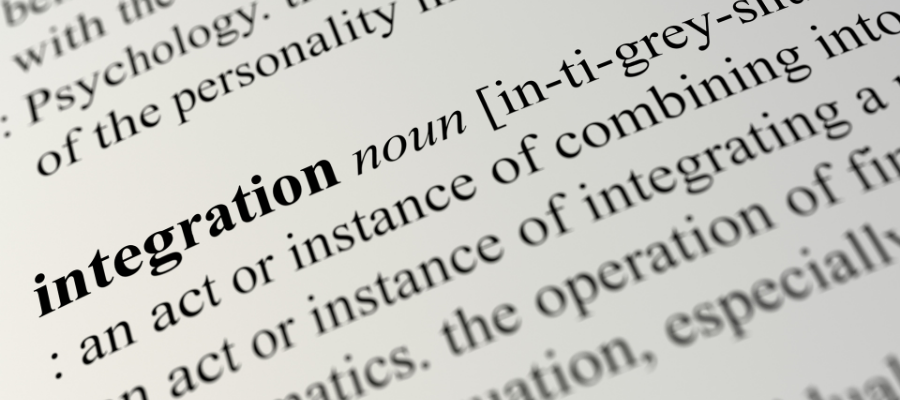 Reviews integrations
Reviews can be a powerful marketing tool for any business. You could integrate with more well known reviews companies such as Trustpilot or Reviews. This isn't just a way to get your customers to leave you good product reviews but also build trust with potential customers too.
Accounting integrations
Every business will need some form of accounting software and one that integrates perfectly with the software you use will help reduce the amount of time you spend on admin and accounting each month.
Some integrations can help you with bookkeeping, budgeting, profit and loss and generate invoices for suppliers. It also eliminates the need for repeat accounting work on your shop and then when doing your annual accounts. Overall a must have integration for every business.
Fulfilment integrations
If you're an online business in particular, the choice of your fulfilment company may be influenced by who can integrate seamlessly with your ecommerce solution. Having a system that automatically manages and creates the necessary paperwork to fulfil your orders.
Delivery & shipping integrations
Delivery and shipping integrations are also an important part of any business. From Royal Mail Click and Drop to other delivery services on the market, having one that partners with your online shop or physical shop is a must. Again, this integration will help reduce administrative tasks and keep human error to a minimum.
From customising your shipping rates and options to auto-generating shipping labels and tracking orders and also sending delivery notifications. This integration will give you complete control over the entire delivery and shipping process, and you'll be working with an expert partner who'll be able to offer you any support needed.
POS integrations
A POS or Point Of Sale integration allows you to organise your sales, inventory and customer data. A good POS system will also help you to evaluate trends and popular products to make better informed decisions. By understanding your customers drivers and desires you're better able to retain them and keep them coming back for more.
Analytics integrations
Analytics are the heart of any business operation. Without the correct data and analysis, how would you know what works for your business and what doesn't?
Your analytics will be able to track your customers behaviour such as the effectiveness of your landing pages i.e. their conversion rate, bounce rate and more.
Inventory management integrations
Your inventory management is a crucial part of running your business. It wouldn't look very good if you oversold on a particular product and had to disappoint customers because you simply don't have the product in stock.
Inventory management integrations can ensure that your orders will be fulfilled, can notify you when products are out of stock and they also help prevent any disappointment for your customers.
Email integrations
Email marketing is still one of the highest ROI (Return On Investment) strategies you can employ for your business. It's one of the best ways to engage with current customers, generate leads and raise brand awareness.
Having an email marketing solution that integrates perfectly with your CRM will make creating and running email campaigns so much easier. You'll be able to segment your audience as you wish and use highly targeted and personalised messaging within the campaign to achieve the best results.
CRM integrations
Lastly, your CRM or Customer Relationship Management system will tie all of this together. It collects your customers data in a way that allows you to nurture and strengthen your relationships as it will know everything there is to know about your customers.
From what their favourite products are, to which social media platform they are most likely to interact with your brand on and whether or not they are a 'hot lead' for new product lines and so on. A very clever system, integrated properly can give a business owner a lot of power.
If you're an EKM shop owner, why not take a look at all our integrations that work great with your EKM online shop.
All of these integrations are essential for any business looking to grow and expand. They provide you with the data, and insights to make better decisions, information on which direction you should grow your business based on market demand and so much more.
---
If you'd like to learn more about setting up your own online shop, read on for more insights into running your own online business here.