Unwonted Apparel, run by Kit and Lisa Wong, has been running for nearly 4 years now. They are an online-only alternative activewear brand, providing gym wear that is both sustainable and unique.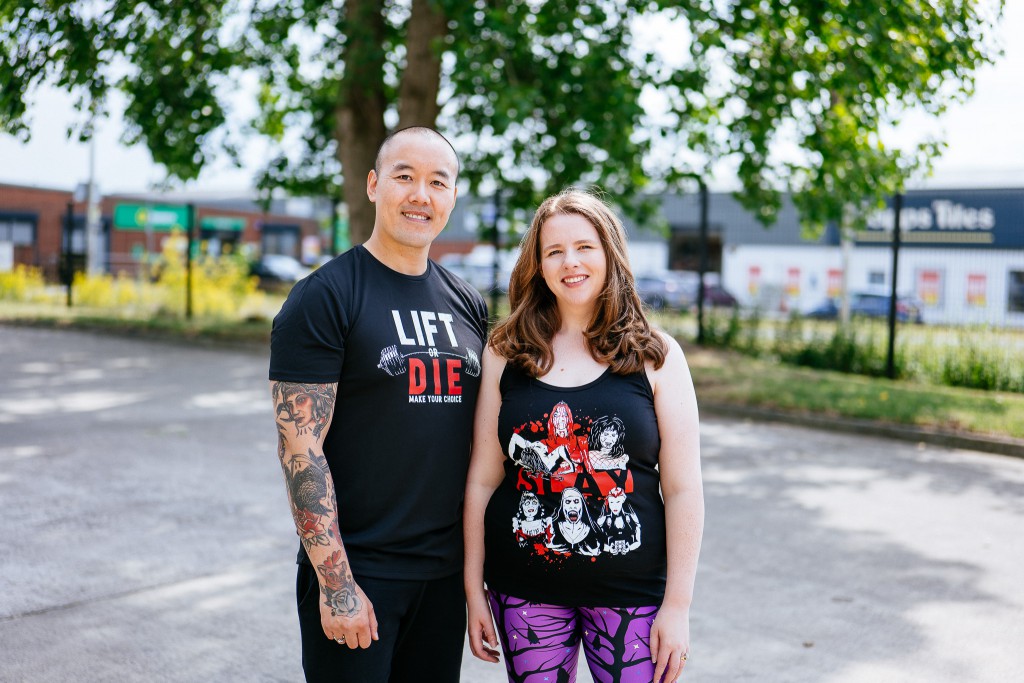 Lisa remembers the stereotype that went along with the "goth" lifestyle back when she was in high school. She says most people wouldn't imagine those people in the gym, but actually, gym-goers represent a wide range of different people with broad interests. The gothic and alternative market is severely underserved in the activewear industry, often just wearing plain black clothing in the absence of choices tailored to their style.
This is where Kit and Lisa were able to find their niche. People living a gothic or alternative lifestyle hungry for what Unwonted Apparel had to offer. This has helped them to carve out an important position in a very niche part of a rapidly growing industry.
"We do Halloween all year round. Vampires, monsters, and more," said Lisa. "The more we see of what Nike and Gymshark do, the more we want to go our own way."
The vibe of the brand is inspired by Kit's taste in music and alternative culture, but it is also rooted in his past as a personal trainer.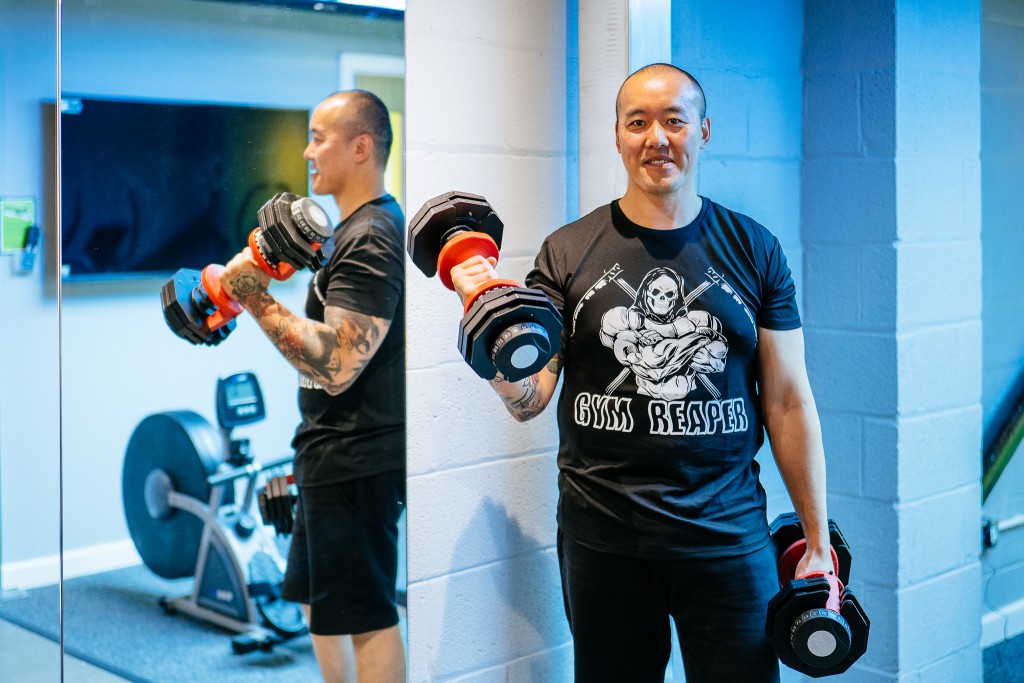 Kit noticed his clients complaining about the lack of "awesome" activewear. The kind that doesn't fall down, doesn't show through when doing squats and is fit for purpose.
As gymgoers themselves, Kit and Lisa decided to take the activewear industry head-on, introducing Unwonted Apparel. They would provide designs that no one else was producing, ensure products were top-of-the-line quality, and they also made it their mission to carry up to a size 6XL, unlike most other brands in the activewear industry that stop their offerings at size 2XL.
Once they had the ball rolling towards creating Unwonted Apparel, Kit and Lisa set off to conduct market research. They relied on family and friends to test each product to the highest standard.
When the product was ready to go to market, Kit began to look at how Unwonted Apparel would sell its products online.
A simple Google search led them to EKM. They had considered having a web design agency build them a bespoke website but quickly realised that they wanted to have a bigger hand in their operations, rather than paying thousands to a web designer and needing to rely on someone else every time their website needed to be changed, they wanted to be able to make changes to their website whenever they needed. They also liked that EKM was based in the UK, meaning that they would have the same working hours, and also understand their unique needs as a small UK business.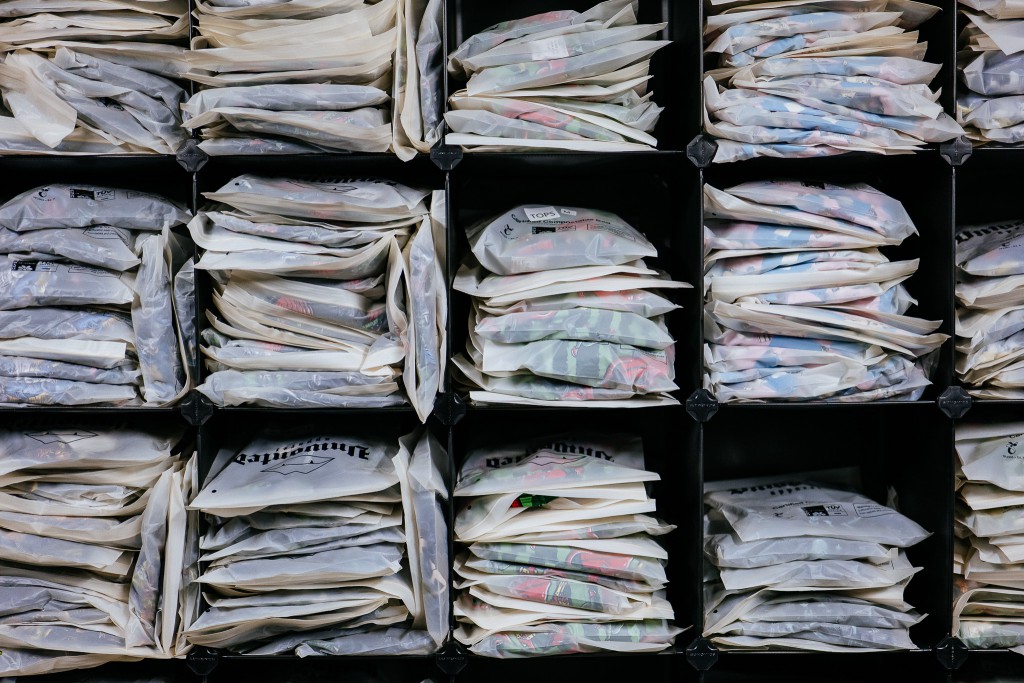 Originally, Kit and Lisa had all of the stock for Unwonted stored inside their home. Although overwhelming, this worked for a while. Until 2020, when the pandemic made their sales skyrocket. At this point, their entire home was overcome with boxes of products. They attribute this success to their EKM online shop and decided it was time to take the plunge and rent space in a storage facility that caters to small businesses and even has features like a gym and meeting rooms.
Their products are unique because they commission the designs, meaning they are exclusive to Unwonted Apparel, rather than relying on preexisting patterns and fabrics that other companies could be buying too.
Many of their designs are actually created by Kit and Lisa themselves, although they do have a team of designers that they can work with too. One of which is actually… their postman! He took notice of all of the parcels they were sending and found their business on social media. He loved their brand, and it turns out that he designs skate decks, so he soon became a part of the Unwonted team of designers.
Taking things one step further, Unwonted Apparel would also have a sustainability focus, aiming to use organic clothing and fabrics made from recycled materials. A vegan range has even been added to their offering, along with a tree planted for each order made on their online shop to offset C02 emissions.
The unique recipe that is Unwonted Apparel, is wildly popular. They have a fan Facebook group with over 5,000 members. Kit and Lisa love to interact with their customers in the group. They use the space to give sneak peeks, advertise exclusive deals, and also take advantage of user feedback and user-generated content provided in the group. These images are often posted on their Instagram page, which has an impressive 14,000 followers.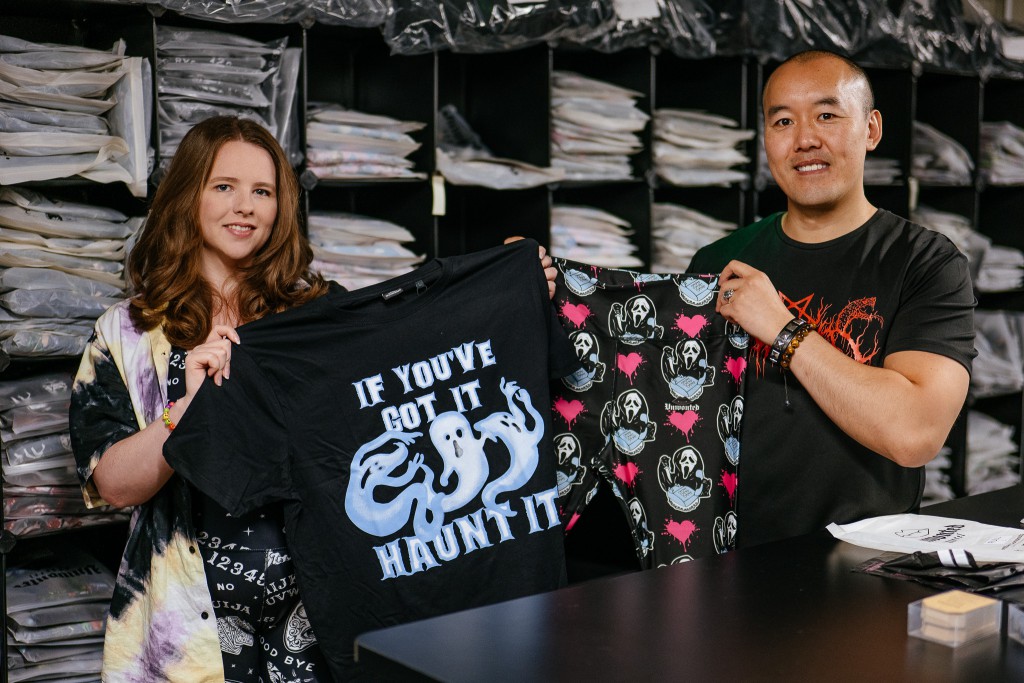 When asked how EKM has contributed to the great success of Unwonted Apparel, Kit was enthusiastic. "It's not just the support, but the community. I'm literally on [the forum] every day reading all the help and everything. Eve and Rebecca have just been amazing."
"To me, EKM has just been a winner. It's easy to use. We don't come from a background of web design or anything," said Kit. "For me to be able to make that whole website within a day or two was just incredible. We got our first sale within the first week of opening."
Unwonted started as a "side hustle" but now, 3 years on, Kit and Lisa have both quit their full-time jobs to run their own business full time.
Kit and Lisa welcomed their first child in the spring of 2022, and are now considering adding kids' items to their offering. They are also hoping to be able to offer more limited edition product drops, which would be likely to sell out within minutes.
The entire team at EKM applaud Kit and Lisa on their success with Unwonted Apparel. We look forward to continuing to help you grow!