There are a lot of disadvantages to starting an ecommerce business. Most people don't recognise these disadvantages and instead focus on the positives. 
Don't get us wrong, starting an ecommerce business is still full of advantages. It's a fun and exciting challenge, and with the right resources, you can be successful. However, there's more to running an ecommerce business than just its positives.
The purpose of this blog post is to shed light on the biggest disadvantages facing ecommerce businesses today.
Disadvantage #1 – technical implications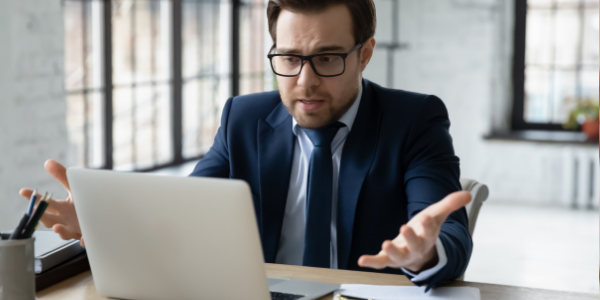 Sometimes we are reliant as business owners on complicated softwares to talk to each other and automate the selling and buying process.
Especially if you plan to run an ecommerce business by selling on multiple platforms you'll need software in place to monitor your stock levels. Unfortunately technology can be very temperamental and things can break leaving your ecommerce business inaccessible.
Errors can soon snowball into expensive software alternatives and even dissatisfied customers. Especially if the item is ordered and then needs to be refunded due to insufficient stock. It takes a while to gain customer loyalty.
Additionally when starting an ecommerce business you need to be somewhat technically aware. You have to know how to keep your website safe and secure for customers to use.
When making an online purchase, card information and addresses have to be given. In some cases this data can be misused which has left online shoppers conscious and sticking with sites they trust.
So how can you make a first time customer trust that your site is safe?
EKM offers a range of trusted payment gateway solutions that are well recognised. As well as offering all plans a free, already installed, SSL certificate. A great added security measure, keeping your customers happy knowing their personal data is safe.
Disadvantage #2 – competition within the ecommerce industry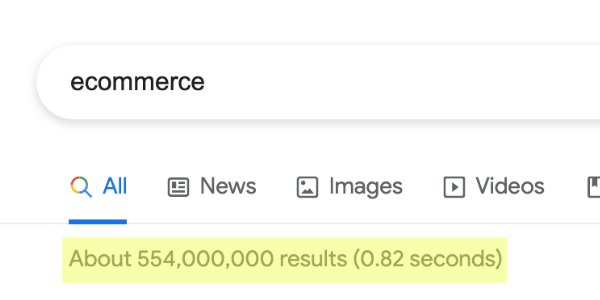 A reason for competition within the ecommerce industry being so rife, is because barriers to entry are much lower. Especially in terms of cost and time compared to owning a brick and mortar store and getting set up.
However not only do you have an increasing number of ecommerce sites opening up, you also have to compete with the well known sites too. Feedvisor stated that 89 percent of buyers agree that they're more likely to buy products from Amazon than other ecommerce sites.
One of the biggest challenges for an online store owner is to find a way to stand out among the competition. As an ecommerce business owner you are now competing against other online shops around the world rather than just locally. Therefore customers are open to a lot more choice when they shop online.
If you are struggling to think of ideas then we have 7 ecommerce business ideas you can do from anywhere. Just be sure to think of ways you can stand out from the competition and offer something unique that other sellers cannot.
Disadvantage #3 – missing personal touch and instore engagement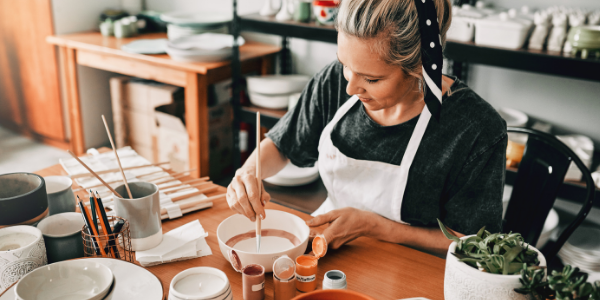 One of the biggest disadvantages in an online business is a lack of personal interaction with customers. Even though you may offer live chat, email and phone support, it still doesn't compare to the real thing. In retail stores, people can see products right there in front of them, which helps direct conversions.
Although this can be overcome to a certain extent with live chat functionality. These additional features only allow visitors to get in touch if they have a query. The best place to understand and interact with your customers is on social media.
All customers on EKM get free access to the facebook messenger plugin. As well as the option to integrate with third party applications such as tawk.io.
Disadvantage #4 – customers can't try before they buy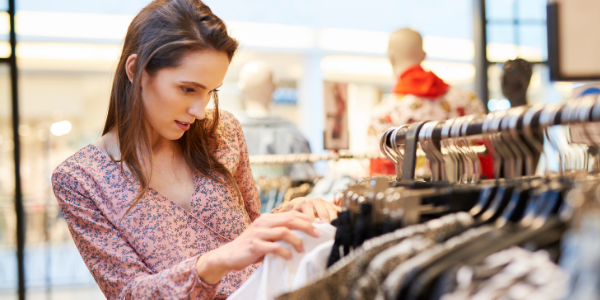 Another disadvantage of an ecommerce business is that customers can't look at and feel a product before they make a purchase. Products are intangible. They must rely on images, product descriptions, and occasionally promotional videos to make a decision.
Therefore it is expected when running an ecommerce business that returns occur frequently. Usually this is at the expense of the business, in hope the customer returns after receiving good customer service.
However this disadvantage for ecommerce businesses could soon be resolved as augmented reality becomes a lot more accessible.
In terms of this technology being used in the ecommerce industry, it will help customers visualise the product better. It allows them to see a 3D replica of the product by using their phone camera to simulate what the item would look like. Whether this be somethings they'd wear such as glasses or choosing furniture to match their own living room interior.
Despite this being relatively new technology for ecommerce businesses, there are a range of online ecommerce businesses using this. For example Sephora allows you to try on makeup virtually. IKEA also allows you to virtually see the furniture in your room before checking out.
These are just a few examples of how technology is reducing the disadvantages of starting an ecommerce business. Closing the gap between the highstreet and online shopping.
Disadvantage #5 – shipping times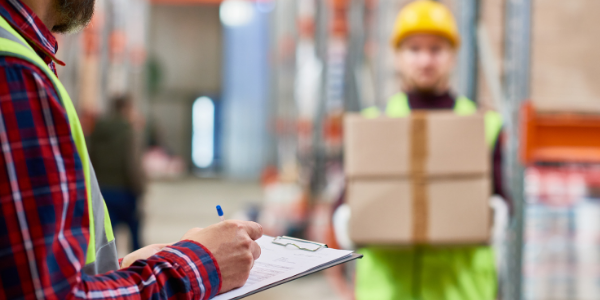 As mentioned earlier, competing with other ecommerce businesses also means competing with how quickly you can get your product to the customer. This is now a key factor in the purchasing process, and a reason why Amazon Prime has been so successful. They offer free next day delivery on products fulfilled by their warehouses.
Shopping in a physical store means the customer will more than likely take the product home with them straight away.This makes it even more important to not only choose a fast delivery courier for your ecommerce business but also a reliable service that will get your products to your customers safely and on time.
Therefore the best thing to be is transparent with your customers about shipping times. It's best to be realistic and then they'll be even happier with their purchase if it arrives early.
EKM offers a range of fulfillment partners that can help you with shipping. Making it not as much of a disadvantage to ecommerce, and allowing you to focus on other aspects of your online shop.
Now you should be fully aware of the disadvantages in the ecommerce industry. Creating an online shop isn't easy, however it is rewarding when it works out. If it was easy then everyone would be successful.
Also not all of these disadvantages will apply to your ecommerce model either. Especially if you are looking at selling digital products that can be fulfilled immediately. Just make sure you consider these disadvantages before starting your ecommerce business.
If you think you're ready then you can read our blog on how to build an ecommerce business from scratch or get in touch with our team to get selling online today.