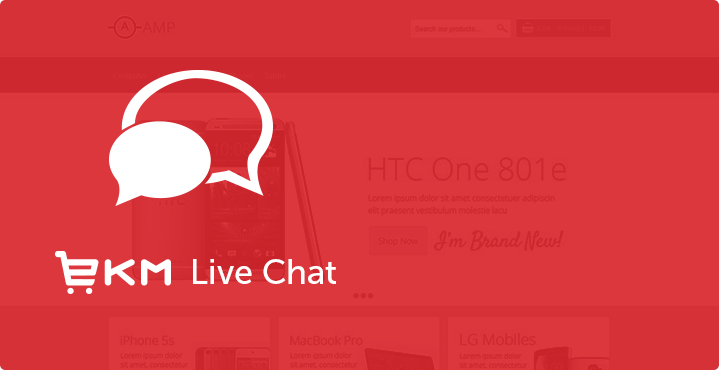 Online
You have joined the chat

Operator has joined the chat

Chat with customers in real time
ekmLiveChat is a powerful yet simple live chat solution. Fully integrated and feature rich, you can add ekmLiveChat to your shop with a single click.
Live chat lets you interact with any visitor on your shop at any time. Invite people to chat manually or create triggers.
View in real-time how many customers are on your shop, where they are and how long they've been there.
If a customer's been waiting on your cart pages for too long, you can automatically offer support and help them checkout.
Hassle free installation. One click of the button and live chat is on your shop, ready to assist your customers with their purchase!
Choose from preset colour schemes or create your own.
No limits on the number of operators, concurrent chats or chat history.
Packed with great features and more...
Canned responses
No need to type the same message over and over with canned responses
Full chat history
All chats are stored so you can easily retrieve details from a particular session
Operator chat
Operators can help one another by chatting internally
Live stats dashboard
View chat session statistics on your shop
Custom greetings
Customise how customers are greeted when they chat

Available now in the features section
ekmLiveChat is available now in your EKM features section. Get live chat up and running on your shop in seconds.